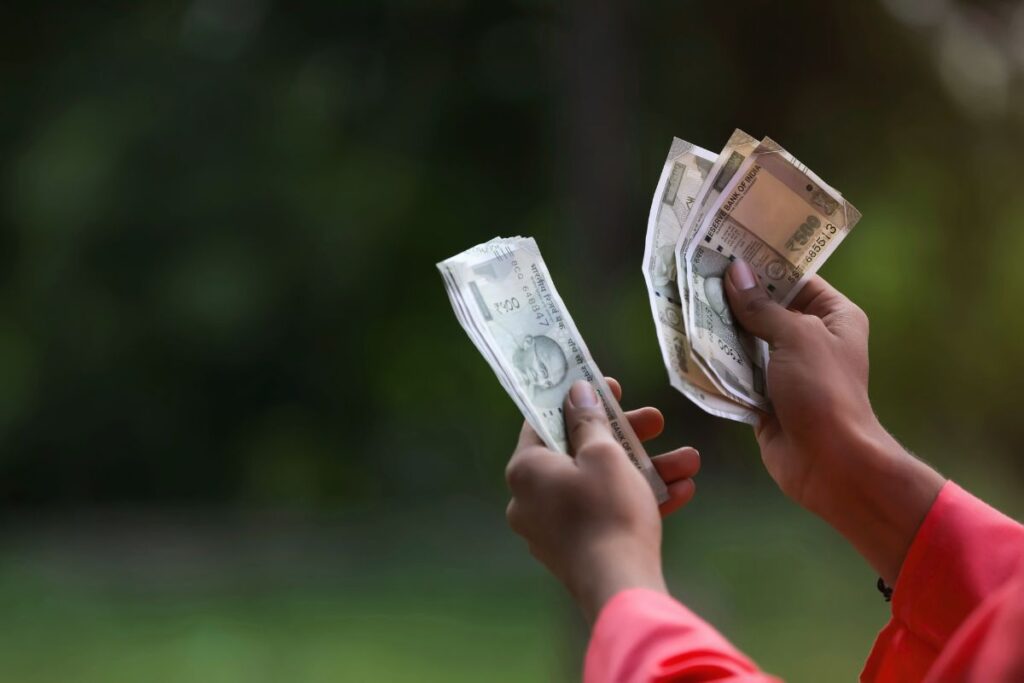 "Wealth without work" is one of the seven social sins that Mahatma Gandhi published in his weekly Newspaper, Young India. "Wealth without work" means getting rich or wealthy without putting in the effort or work needed to earn them.
Who wouldn't want more money? It is only human to want more. And now, we want it quick and easy without having to work for it. Not surprisingly, scams, embezzlement, financial fraud, and online gambling are on the rise. Unbridled desire, unwise spending, and a carefree lifestyle can also fuel the greed for easy money.
In this article, I will look at wealth and work from a biblical point of view to draw lessons for us today.
The Dangers Of Wealth Without Work
"Wealth without work" does not refer to inherited wealth or passive income streams. Rather, it refers to wealth earned at the expense of value, character, and ethics. It refers to people who get rich by taking unfair advantage of other people or their situations.
Money has a corruptive influence. It affects attitudes, beliefs, and choices. Few can resist the power of greed. Wealth earned without work— through theft, dishonest means, exorbitant interest rates, and exploitative ecosystems— can disastrously affect our society.
One of the many dangers of easy money is the growing divide between the rich and the poor. The rich get richer (often without having to work for it), and the poor get poorer (despite working hard to escape poverty).
The Bible And Wealth
The Scripture cautions us about the dangers of wealth and its corrupting influence. However, it also recognises wealth as a blessing from God and a reward for hard work and due diligence.
"Lazy hands make for poverty, but diligent hands bring wealth" (Proverbs 10:4, NIV).
Additionally, the Bible teaches that wealth should be obtained through honest means, not through exploiting or taking advantage of others. Many Bible passages tell us how dangerous it is to get rich by cheating and what will happen if we do.
"Do not take advantage of each other" (Deuteronomy 25:14, NIV)
"A wicked person earns deceptive wages, but the one who sows righteousness reaps a sure reward" (Proverbs 11:18, NIV).
"Come now, you rich, weep and howl for the miseries that are coming upon you. Your riches have rotted, and your garments are moth-eaten. Your gold and silver have corroded, and their corrosion will be evidence against you and will eat your flesh like fire. "You have laid up treasure in the last days" (James 5:1–3).
The Danger Of Unwise Spending
One reason for the craving for easy money is the consumerist mindset. The Bible warns us against reckless spending and excessive debt. It highlights the importance of saving and being responsible for one's resources.
"The rich rule over the poor, and the borrower is a slave to the lender" (Proverbs 22:7).
"The wise store up choice food and olive oil, but fools gulp theirs down" (Proverbs 21:20).
"The sluggard does not plough in the autumn; he will seek at harvest and have nothing" (Proverbs 20:4).
The Scripture shows how important it is to save and be responsible with money instead of spending it carelessly. It also shows how important it is to plan and get ready for the future instead of wasting one's resources. The call to discipleship is also a call to diligence and financial responsibility.
We Earn To Live And Do Not Live To Earn
The Bible has a lot to say about the pursuit of wealth and the value of work. It tells us that work is important because it brings happiness and satisfaction. The Bible says wealth comes from God, and those who are honest, work hard, and take care of their responsibilities find it.
"There is nothing better for a person than that he should eat and drink and find enjoyment in his toil. This also, I saw, is from the hand of God" (Ecclesiastes 2:24).
Interestingly, it emphasises the importance of hard work and patience in building wealth.
"Wealth gained hastily will dwindle, but whoever gathers little by little will increase it" (Proverbs 13:11).
The Virtue Of Contentment
Contentment is a cure for pursuing wealth without work. True wealth doesn't come from material possessions but from living a godly life and having a happy heart. This idea can be incredibly liberating.
Paul writes, "But godliness with contentment is great gain. For we brought nothing into the world, and we can take nothing out of it. But if we have food and clothing, we will be content with that." (1 Timothy 6:6-8)
Jesus invites us to a life of contentment by looking to God for provision. He also encourages us not to be overly concerned about material possessions.
"Therefore, I tell you, do not worry about your life, what you will eat or drink; or about your body, what you will wear. Is not life more than food, and the body more than clothes?" Matthew 6:25-34)
Thankfully, contentment is something that can be learned and cultivated and is not dependent on external circumstances. Paul shares a story from his own life.
"I have learned to be content whatever the circumstances. I know what it is to be in need, and I know what it is to have plenty. I have learned the secret of being content in any and every situation, whether well-fed or hungry, whether living in plenty or in want. I can do all this through him who gives me strength." – (Philippians 4:11-13)
Conclusion
You don't have to seek wealth without values, character, and ethics. It's crucial to approach money responsibly and remember that it comes from God. Wealth should be used for His purposes and the good of others. You need to create value for yourself and the world around you.
Real wealth is not how much money/possessions you have. Instead, it's about the values, happiness, and well-being you can create for yourself and the world around you. Wealth earned through self-actualisation – enjoyment, fulfilment, and purpose— can make our world a better place to live in.
Ultimately, the Bible teaches that wealth should be used for the good of others and to further God's kingdom. It emphasises the importance of generosity and caring for those on the margins. We need to evaluate our attitudes towards wealth and work and, more importantly, seek spiritual connections.