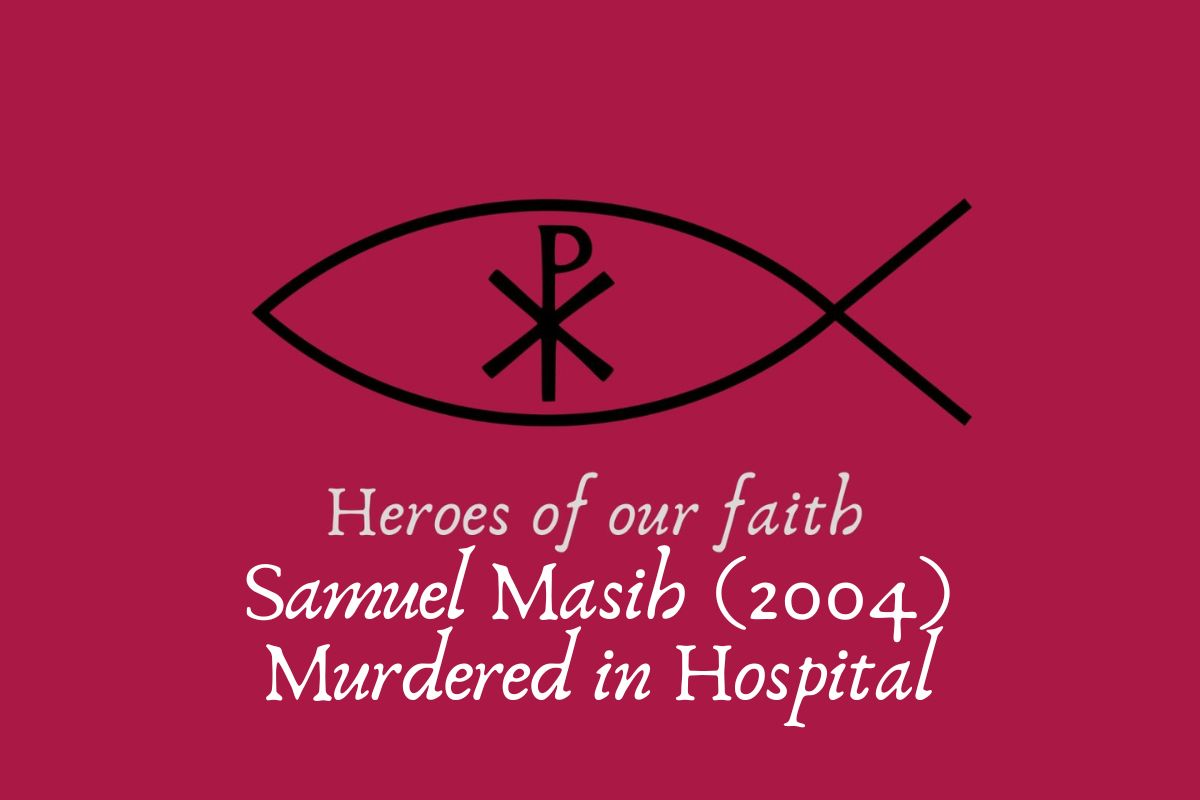 Blessed are you when people insult you, persecute you and falsely say all kinds of evil against you because of me. Matthew 5:11
Samuel, a young Christian man, died from severe head trauma after a Muslim police constable struck him with a hammer while he lay defenceless in hospital.
He was admitted to hospital on 22 May 2004, having contracted tuberculosis in prison, where he had been detained since August 2003 under Pakistan's controversial "blasphemy laws" for allegedly defiling a mosque.
In the early hours of 24 May, police constable Faryad Ali entered Samuel's hospital room and – despite the presence of a police guard – assaulted Samuel with a brick-cutter's hammer. Samuel went into a coma and died on 28 May. Faryad sought to kill Samuel because of the accusation of blasphemy. He was arrested for attempted murder, which was changed to formal murder charges after Samuel died.
The "blasphemy laws" are often misused by Pakistani Muslims to get revenge in personal disputes, especially against Christians. A man called Muhammad Yaqoob had filed charges against Samuel, claiming that he saw Samuel spit on the wall of the mosque near the library.
See from his head, his hands, his feet,
Sorrow and love flow mingled down;
Did e'er such love and sorrow meet,
Or thorns compose so rich a crown?