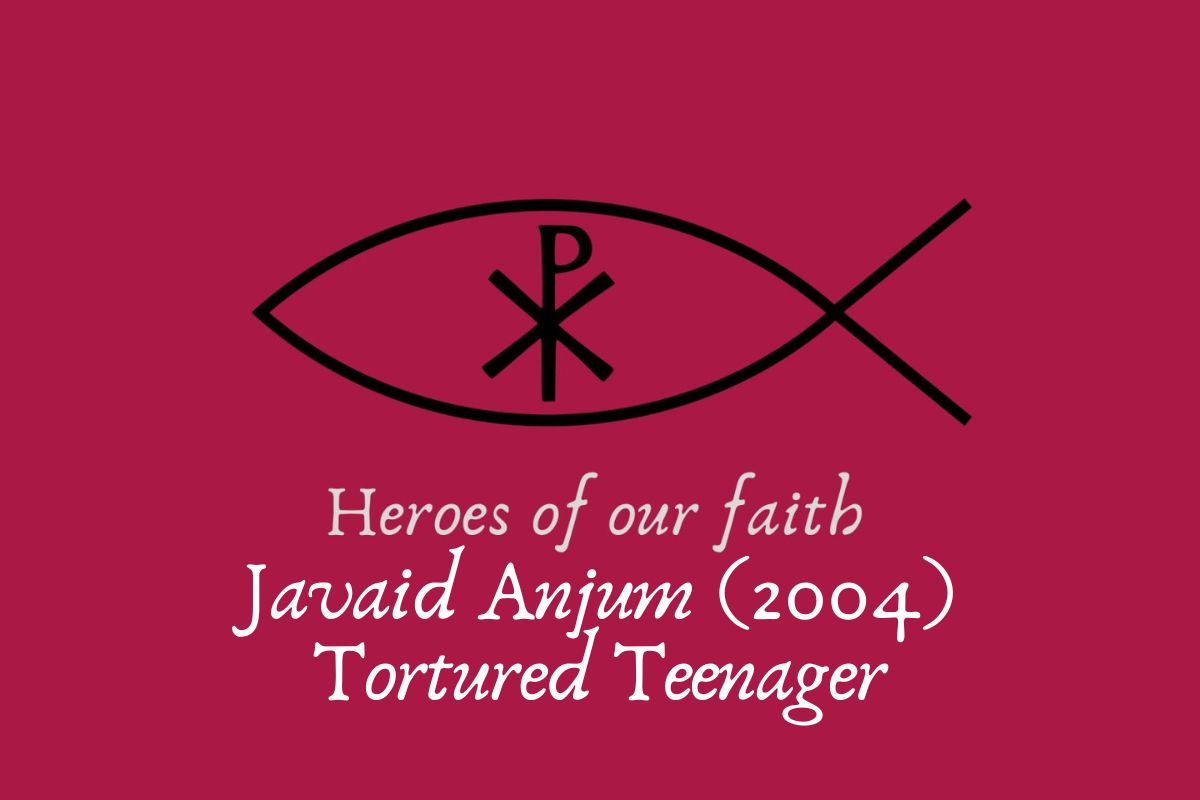 Javaid, a 19-year-old Christian student, was on his way to visit his grandfather in Punjab Province, Pakistan.
While waiting at a bus stop, he felt thirsty and drank from a tap belonging to an Islamic seminary. It was an act that would prove fatal.
He was spotted by seminary students, who quizzed Javaid about who he was and what he was doing.
When they discovered that he was a Christian, they abducted him and took him into the seminary, where they tried to force him to renounce Christ and recite the Islamic creed.
He refused, so they tortured him for five days, giving him electric shocks and pulling out his nails. They then took Javaid to the police, accusing him of theft.
He died of his injuries two weeks later. The doctors who examined him said he was covered in wounds, his kidneys had failed and his right arm and fingers were broken.
How happy would you be if your hearts were but persuaded to close with Jesus Christ! Then you would be out of all danger: whatever storms and tempests were without, you might rest securely within; you might hear the rushing of the wind, and the thunder roar abroad, while you are safe in this hiding-place.
O be persuaded to hide yourself in Christ Jesus! What greater assurance of safety can you desire? He has undertaken to defend and save you, if you will come to him: he looks upon it as his work; he engaged in it before the world was, and he has given his faithful promise which he will not break; and if you will but make your flight there, his life shall be for yours; he will answer for you, you shall have nothing to do but rest quietly in him; you may stand still and see what the Lord will do for you.