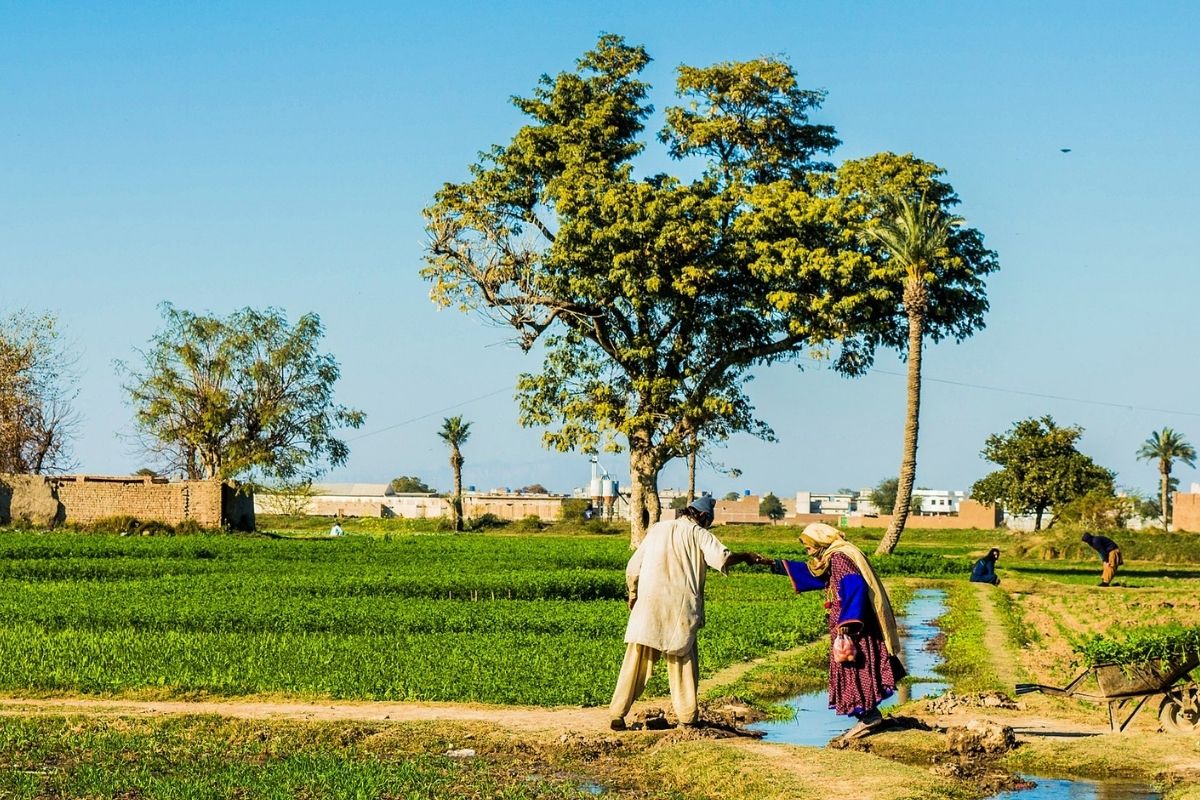 "Ashes to ashes, dust to dust."
You have probably heard these words.
While this statement sounds biblical—which it is—the two phrases in this particular combination are not found in the Bible.
Genesis narrates the creation of humans from the dust of the ground, and destined to return to the same (2:7; 3:19). The idea that human beings are part of the earth and its creatures, and return at death to dust is repeated throughout the Hebrew Scriptures (e.g., Ps 22:15; 90:3; Eccl 3:20; Job 34:14-15). The English words human and humility draw on this connection with humus, the earth/soil.
And what about ashes?
Ashes in the Scriptures usually represent a posture of mourning and repentance. Often ashes are linked with sackcloth, a penitential move to put off normal clothing and festivities (Dan 9:3; Esther 4:3; Luke 10:13).
Hence, not surprisingly, these two interrelated ideas—of dust and ashes—come together in a few biblical texts. Job complains that he is "reduced to dust and ashes" by God (30:19); finally, conceding that he repents in dust and ashes (42:6). Abraham acknowledges, while pleading with God for Sodom, that he is "nothing but dust and ashes" (Gen 18:27).
"Earth to earth, ashes to ashes, dust to dust"
The most appropriate place for these words would obviously be at the graveside of a believer. This evocative collection of phrases—found in The Book of Common Prayer, which has evolved over five centuries and is used in many church traditions—is part of the declaration as the body is committed to the earth.
The celebration of Ash Wednesday—signalling the beginning of a six-week penitential period of Lent, just before Easter—has roots in traditions going back at least 10 centuries in the Western church. Often ashes are applied on the forehead of believers as a symbol of their faith and humble repentance. (These ashes often come from the burning of palm leaves used during Palm Sunday of the previous year.) Pronouncements such as these are made: "Repent and believe the gospel"; "Remember you are dust and to dust you shall return."
Three things to remember during Lent
Whether you come from a church that practices this ancient tradition or not, I believe that its significance is for all followers of Christ. Let us remember these three cardinal Christian truths:
1. We are created by God for a purpose
This purpose is to be his image—to represent him and steward his creation. This is a grand and lofty purpose, which includes living in communion with this loving Triune God and relating in communities of fellow humans loved by God. This is what makes our finite existence meaningful.
While our world battles many ills, struggles with the coronavirus pandemic, and painfully watches the unfolding suffering in the Russia–Ukraine conflagration, it is a sober reminder that we must learn to live every day as God's gift (Matt 6:25-34)
2. We are messed-up mortals
The 40-day Lent tradition represents a posture of repentance, a constant returning to the true and living God; for we are often allured and compromised by the deceptive idols of materialism, pleasure, and power. We gratefully receive the redemptive and scandalous love of God and humbly respond to the call of the Kingdom that Jesus announced (Mark 1:15), by intentionally setting our lives on a trajectory of genuine repentance, self-denial, and sacrificial service.
3. We are to live in hope of the resurrection
Thanks be to God that human destiny does not ultimately end in dust and ashes. Through our Lord Jesus Christ, we are ushered into this sure and certain hope of the resurrection to the Life of the Age to come. Then we shall receive a crown of beauty instead of ashes (Isa 61:3).
On that Day when the One who holds the keys of death and Hades brings everything under his control, he will transform our vulnerable mortal bodies into a glorious resurrected body (Rev 1:18; Phil 3:21). Hallelujah!