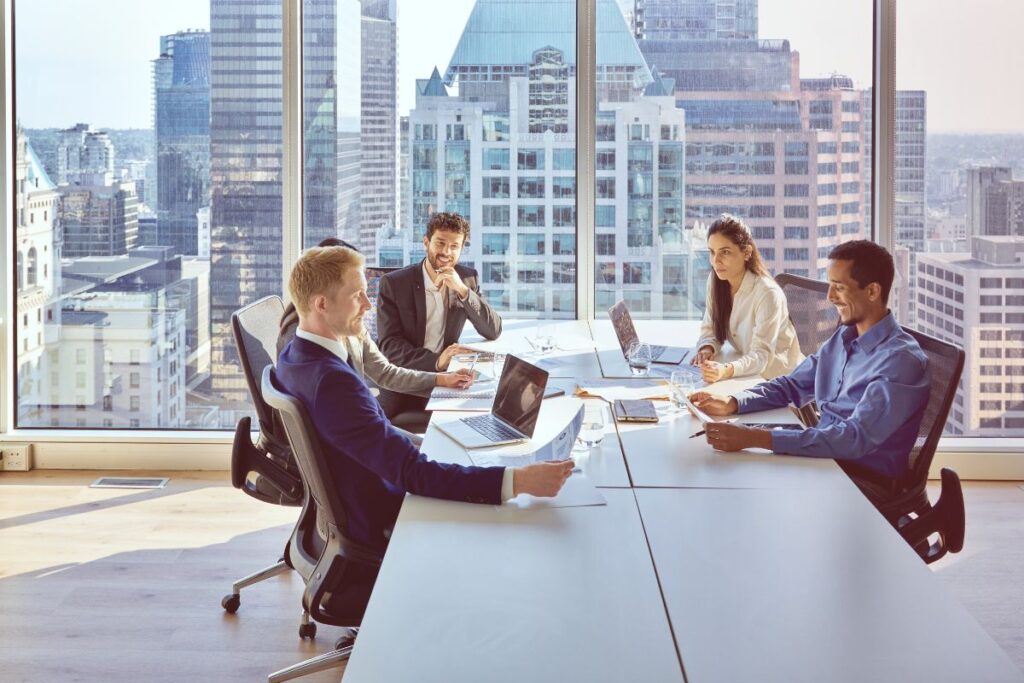 Nehemiah 2:11–17 'I set out during the night with a few others. I had not told anyone what my God had put in my heart to do for Jerusalem. There were no mounts with me except the one I was riding on.' (v12)
Nehemiah arrives in Jerusalem and before he tells the people of his plans and the task that God has ordained him to do, he decides to take 'only a few others' with him and investigate what is needed for the plan to be achieved.
Some might say he was being secretive or not very transparent, but not everything has to be shared with everyone all the time.
It is not easy if you like to be involved in every decision to feel left out while 'only a few others' are discussing the strategy and helping to make the decisions.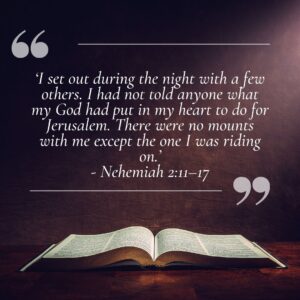 In the culture of today's 24-hour news cycle and never-sleeping social media, those in governmental authority often struggle to lead effectively due to the extra pressure of everyone knowing what is going on and having an opinion on how they should lead and what decisions they should make.
They need our prayers, not our negative social media posts. One of the hardest decisions in leadership is to know who to involve at each stage and how and when to communicate to the many.
Nehemiah decided wisely to only invite a few while he inspected the challenges he faced. Have you ever been frustrated by being left out of what seemed to be an important conversation? Or have you been tempted to include too many people in your plans too early on and regretted it?
---


A Prayer To Make:
'Lord, thank You for the few – the ones who I can turn to when I need support and comfort. Help me to lean into the right people at the right time and not be too impatient. Amen.'
An Action To Take:
Consider who you include in your prayer support. When you have a prayer need, are you quick to share widely or are you comfortable with keeping it to just a few?
Scripture To Consider:
Lev. 26:8; Eccl. 4:9–12; Matt. 18:19–20; 1 Tim. 2:1–2