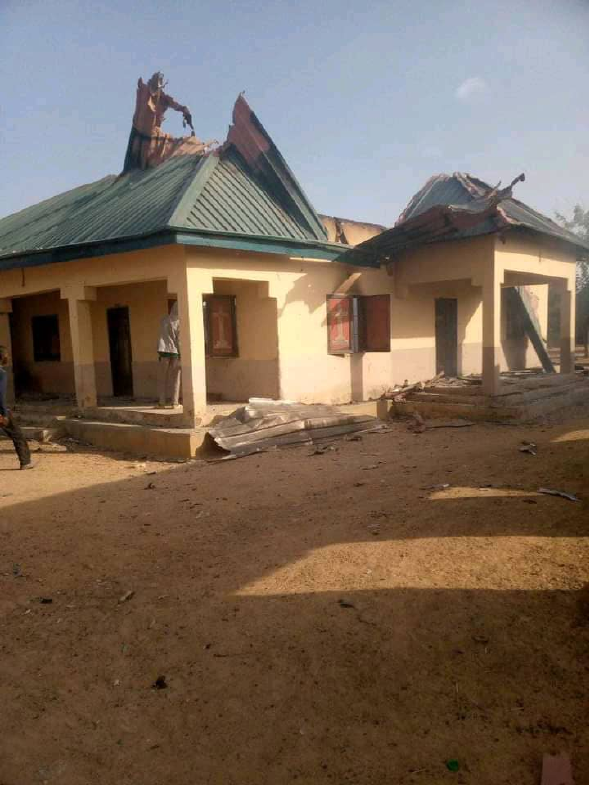 Two more of the "Chibok girls" abducted by Boko Haram Islamist terrorists in April 2014 were rescued by the Nigerian military on 21 April 2023.
Hauwa Maltha and Esther Marcus, both 26, were each forced to marry Boko Haram fighters three times during their captivity.
Hauwa has four children – she was eight months pregnant with the fourth at the time she was found, and has since given birth safely to a baby boy. Esther had a one-year-old baby with her when she was found.
Boko Haram abducted 276 girls, mostly Christian, from the Government Girls Secondary School, Chibok, Borno State in April 2014. Around 170 girls have subsequently escaped, been rescued or released.
A church in Owo in south-western Ondo State reopened on Easter Sunday, 9 April, ten months after at least 40 worshippers were killed in an attack on Sunday 5 June 2022.
In a sermon to mark the reopening, Bishop Jude Arogundade called on the government to do more to prevent such attacks. "Almost on a daily basis we hear people being killed in their tens and hundreds," he said.
"Many people have even forgotten what happened in this church ten months ago, because many more [attacks] have happened without the world paying attention."
Such statements have been strongly supported by a new report published by the Kukah Centre, founded by Matthew Hassan Kukah, a senior church leader in Sokoto State.
The report states that more than 1,350 Christians were killed in northern and Middle Belt Nigeria from 1 February 2022 to 31 January 2023. It also concluded that this violence is the result of anti-Christian persecution by Islamist extremists.
Give thanks for the rescue of Hauwa and Esther. Pray that both young women will recover from their lengthy, traumatic ordeal, asking also for the Lord's blessing upon their young children, and that He will remove the scars from their harrowing start to life. Ask the Lord to administer His healing touch on these families as they seek to rebuild their lives by trusting in Him (Exodus 15:26). Pray also for around 100 "Chibok girls" who have not returned home that they too will regain their freedom. Give thanks for the reopening of the church in Owo. Pray that the community will grow strong in faith as they meet together. Ask the Lord to sustain His Church in Nigeria, and fill His people with His overcoming Spirit whatever persecution confronts them. Pray that He will surround His people with protection from the ever-present threat of violence in the north and Middle Belt.
---