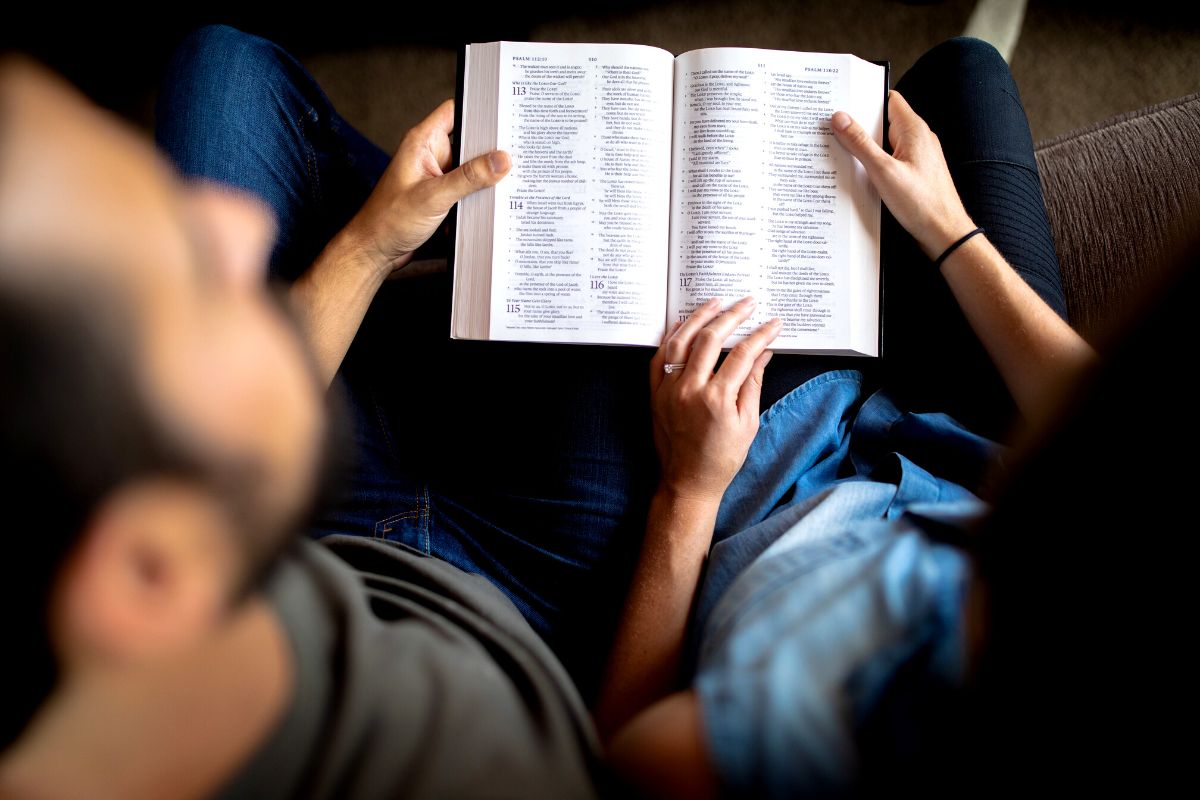 The Bible itself does not claim to teach anything and everything. There are many other books that can teach us many things. But when it comes to the where, the how, the why, the what, the whence, and the who of salvation, the Bible is the only reliable source: "the sacred writings . . . are able to make you wise for salvation" (2 Tim. 3:15).
This salvation is appropriated or received on the part of the individual by faith. It is not earned by works: "For by grace you have been saved through faith. And this is not your own doing; it is the gift of God, not a result of works, so that no one may boast" (Eph. 2:8-9).
This Reformation principle of sola fide marks and separates our religion from all other religious worldviews that seek to earn the favour and salvation of God through good works.
Salvation is through faith alone in Christ alone. But what is faith? What does it mean to believe?
For many, faith is a kind of leap into the dark. It is believing in the absence of evidence; or, believing in spite of the (lack of) evidence. But this is a misunderstanding of the concept of faith, especially as understood by Christians.
In the Bible, the Greek word for faith is "pistis." This word is in turn related to the word "peithô," which means "persuade, be persuaded." Faith has to do with being persuaded.
As J. P. Moreland says, "[F]aith is relying on what you have reason to believe is true and trustworthy." In secular Greek antiquity, "pistis" referred to a "guarantee" or "warranty." To have faith in God is thus to be persuaded by God to accept God's guarantee.
It is a response to God's persuasive revelation and promises. As is aptly said, faith is not a leap into the dark; it is a step into the light – the light that God has shone. To be persuaded is, however, not just about intellectual or emotional persuasion.
We are not saved because of doing good works, but
we are saved in order to do good works.
The Bible teaches that even demons believe that there is a God and tremble because of it (Jas. 2:19). Demons even believe that Jesus is the Son of God and cry out hysterically to Him as such (Mk. 3:11; 5:7).
Demons are, so to speak, theistic (they believe that God exists), evangelical (they believe that Jesus is the Son of God), and charismatic (and they get rather emotional about it all)! But such faith is not biblical faith. Biblical faith – true faith – involves much more.
According to the great philosopher Alvin Plantinga, "Belief in God means trusting God, accepting God, accepting his purposes, committing one's life to him and living in his presence." The same applies to belief in Christ. And it is this faith alone that saves.
As Martin Luther said, "We are saved by faith alone." But Luther does not stop there. He immediately adds, "[B]ut the faith that saves is never alone."
While faith precedes good works, good works proceeds from faith. In Ephesians 2:10, Paul says, "For we are his workmanship, created in Christ Jesus for good works, which God prepared beforehand, that we should walk in them" (Eph. 2:10).
We are not saved by good works, but we are saved for good works; we are not saved because of doing good works, but we are saved in order to do good works. Faith in our hearts results in "works" in our hands. It is by faith that we are declared justified before God, but it is by works that we demonstrate our justification before people.
Photo by Cassidy Rowell on Unsplash