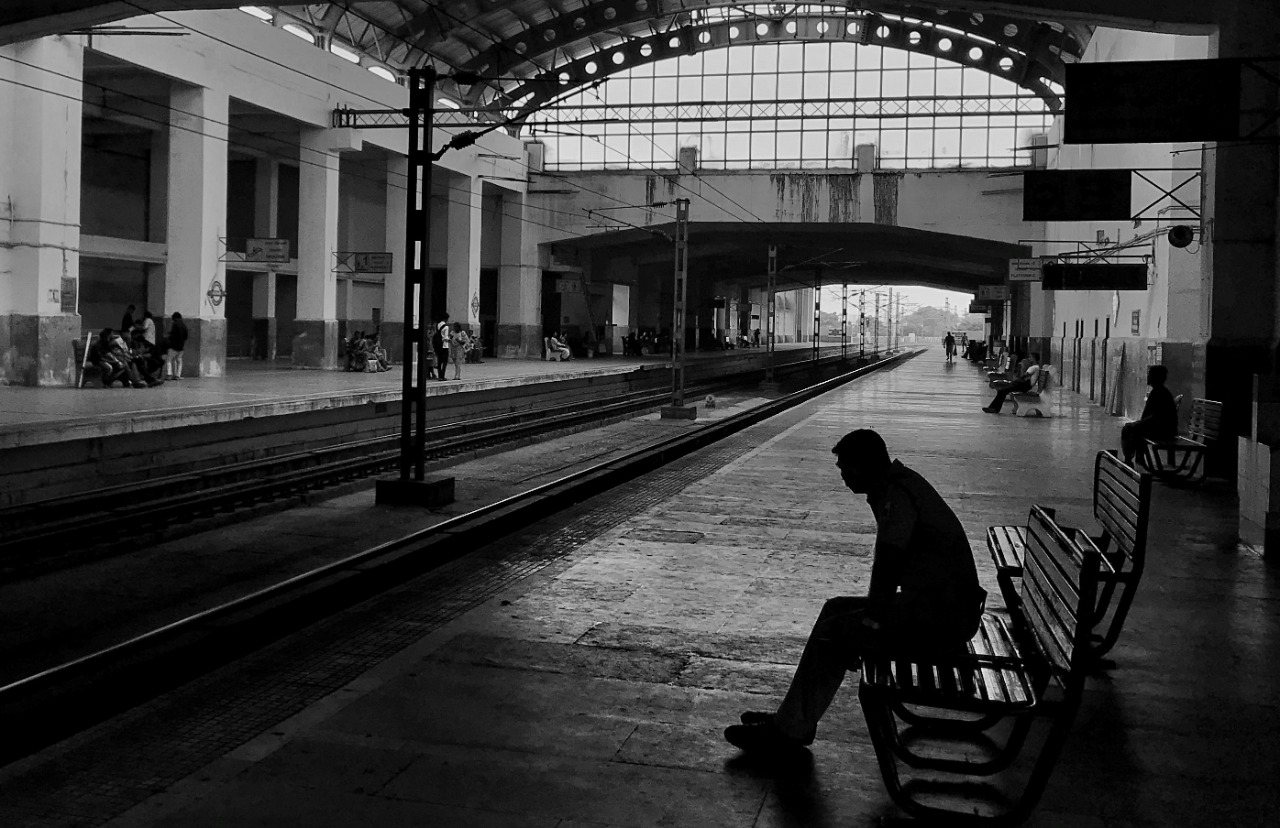 Waiting is one of the most difficult things we have to go through in life. This is true whether we are in an education process, waiting for the test results in a hospital, waiting for a bus on a journey, or waiting to see our yields as a farmer. As believers, sometimes it is equally hard waiting for the fulfilment of a promise from the Lord.
As God's people, what we do and how we conduct ourselves in the waiting process is very important as we call upon the Name of the Lord. This is because, for a Christian, it is not just about the destination (heaven), but it is also the journey.
God is Interested in Your Life Journey
God is very interested in our journey, so we must walk with Him. I once read a quote that says, "When waiting on God, do what waiters do, serve." This statement brings to life what I said earlier about the journey.
What we do, why we do it, and how it is done are all crucial parts of the process. We tend to focus on the result and neglect the process. Some will say, "But we help orphans, we support the needy in our community, and we are doing charity in the world" as a way of justifying corruption or sinful behaviours.
Our good intentions cannot be the excuse nor erase the bad things done to achieve that good. God is as interested in what we are doing as He is in why and how we do it.
Habakkuk was a man broken by the sinful lifestyles of his generation. As a man of God, he wanted evil to stop, he wanted justice for the oppressed and longed to see righteousness restored in Israel.
Habakkuk dreamed of a time when evil would be punished, righteousness would be upheld, and peace would flourish in Israel. These longings in his heart drove him to inquire about God. We need to turn to the Lord, instead of turning away from Him because of our circumstances.
Waiting for God's Time
The book of Habakkuk is structured in a dialogue form. The prophet presents his complaints to the Lord and receives his responses. Moreover, this book brings Isaiah 1:18 to life, "Come now, let us reason together, says the LORD: though your sins are like scarlet, they shall be as white as snow; though they are red like crimson, they shall become like wool."
Habakkuk reasons with God, asking questions while God graciously offers answers. Some answers are hard for Habakkuk to accept.
When Habakkuk made his complaint to the Lord, he said, "I will take my stand at my watch post and station myself on the tower, and look out to see what he will say to me, and what I will answer concerning my complaint" (Habakkuk 2:1). Here, God responds to the prophet's complaints.
And the LORD answered me: "Write the vision; make it plain on tablets, so he may run who reads it. For still the vision awaits its appointed time; it hastens to the end—it will not lie. If it seems slow, wait for it; it will surely come; it will not delay. "Behold, his soul is puffed up; it is not upright within him, but the righteous shall live by his faith" (Habakkuk 2:2-4).
Looking at God's response to Habakkuk, let us draw some principles to learn how to wait in faith.
Write Down Your Vision
There are those who don't believe in writing down a vision, and/or a resolution but struggle to write such things down. When the prophet Habakkuk brought his complaints to the Lord, he was told to write down a vision and wait on the Lord for its fulfilment. Writing our vision helps us to be focused and committed.
I want to encourage you, (if you've not already done it), to write down your vision (i) Make it God size. Seek the face of the Lord as you do this (ii). Make it plain and easy to understand, and (iii). Make it visible. Put it somewhere you can always see to remind yourself. Proverbs 29:18 tells us, "Where there is no vision, the people perish."
Trust The Process
As human beings, we are oftentimes impatient with many things. We try something new, and we want it to work out immediately; we start a new project, and we want it to prosper in weeks; the list could go on.
Here, God tells the prophet to be patient and wait. "If it seems slow, wait for it, it will surely come; it will not delay" (verse 3). God knew Habakkuk would easily give up along the way when anxiety would strike.
Many of us are good at starting things but not good at finishing the task. Whatever vision you have written down, entrust it to the Lord and trust that He is not just able but faithful to deliver on His promises.
When your vision honours God, it will be fulfilled at the appointed time. Don't try to rush the process. Good things take time. Remember, God has to first do His work in you before He can do His work through you.
Wait for the Fulfillment
Humility is a virtue that is lacking in today's generation. This is becoming more common among youngsters, yet humility is key in the service of the Lord.
Apostle Peter writes, "Humble yourselves, therefore, under the mighty hand of God so that at the proper time he may exalt you" (1 Peter 5:6). James writing on the same, quoted Proverbs which said, "God opposes the proud but gives grace to the humble".(James 4:6).
It is important to remember that pride stands between us and the blessings God has in store for His children. Do not make what you do about yourself, let God be your motivation.
God warns the prophet of the danger of pride and calls him to live by faith. As we wait for the fulfilment of our written vision, faith is the key that unlocks the blessings. For without faith, it is impossible to please God.
#Faith doesn't mean we sit with our hands folded; it means we trust that God will bring out fruits from our labour even if we don't see it or know how it's going to happen.
#Faith means we are so confident in God's ability to deliver on His promises that we prepare to receive the blessings before it arrives.
We can "wait" in faith with the assurance that God who called us into fellowship with His Son Jesus Christ is faithful (1 Corinthians 1:9). He is able to deliver on His promises.
---
Photo by Vignesh Moorthy on Unsplash