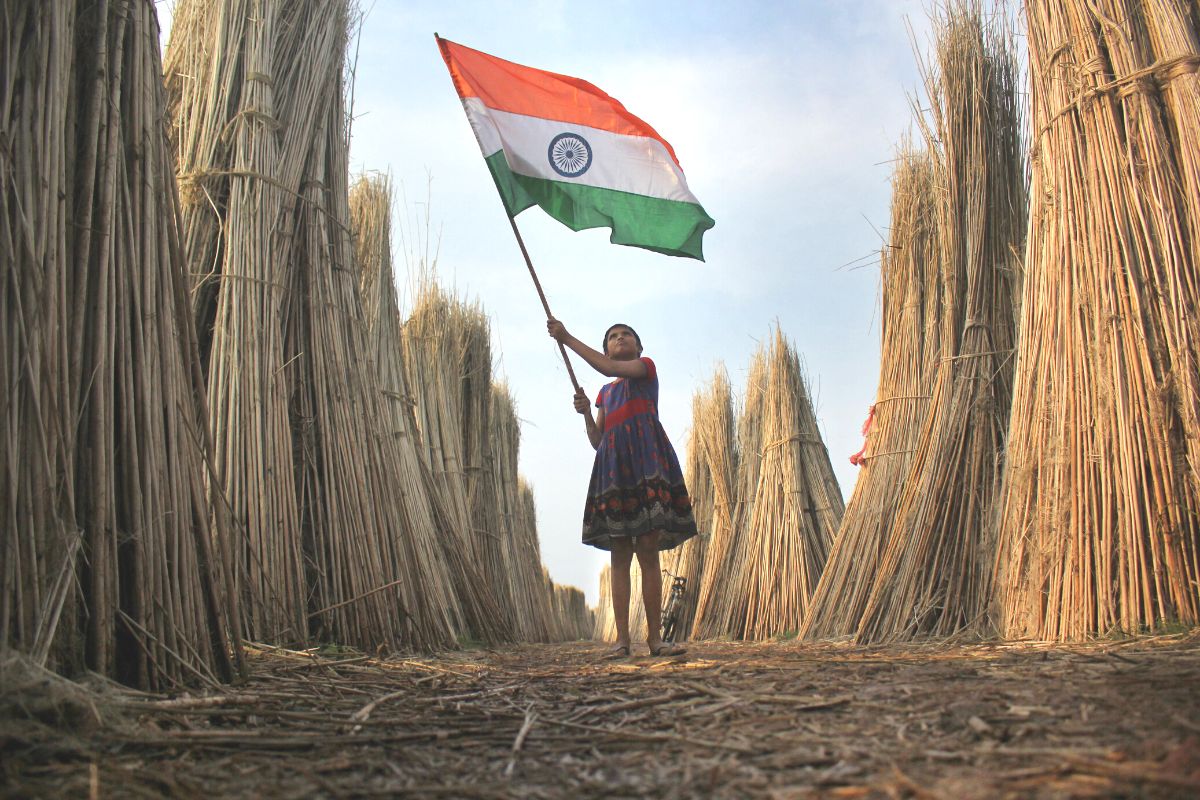 The everyday experience of Indian-Christians is that of a wholesome identity that is at once Indian and Christian. The history of the indigenisation of Indian Christian identity is largely unknown to most of us.
---
India became free and independent on 15 Aug 1947. It was a forward step (to use Jawaharlal Nehru's words) toward greater triumphs and achievements. Nehru's Tryst with Destiny speech on the eve of Independence is considered to be one of the greatest speeches of the 20th century.
Freedom Movement: An act of collective participation
This year, we celebrate 75 years of Independence. Christian communities in India will join in the celebrations of this momentous landmark with immense joy and pride. The Freedom movement was a sheer act of collective will and participation of the people and Indian-Christians played a significant role in the Freedom struggle despite their minority role and status.
Prominent Christians like Kumarappa, Susil Kumar Rudra, Titus Theverthundiyil (Titusji), Rajkumari Amrit Kaur and Accamma Cherian were close associates of Mahatma Gandhi. They played an influential role in the Freedom Movement. The famous phrase "Swaraj is my birthright" during the Freedom Movement was coined by Joseph Baptista.
A distinct flavour of Nationalism
Indian-Christians developed a distinct flavour of nationalism. Pachuau contends, "a representative national ethos of Christians preceded political nationalism". The history of the indigenisation of Indian Christian identity is largely unknown to most Indians.
The founding of distinctly native non-denominational churches such as Bengal Christian Association (1878), The Western India Native Christian Alliance (1871), and Madras Native Christian Association was a direct protest against Western leadership. The Hindu Church of the Lord Jesus and S. Parani Andy's National Church of Madras (1886) were the first steps toward forming an indigenous Church.
As early as 1870, the Bengal Christian Herald read: "We have embraced Christianity, but we have not discarded our nationality. We are as intensely national as any of our brethren of the native press can be". The Indian-Christian support for the Nationalist Movement grew and was more palpable during the 1920s.
Indian and Christian
The Indian-Christian community has faced many challenges throughout its history: First, harassment, if not persecution, of the early adherents of the Christian faith. Second, the allegation of the 'foreignness of the faith' and the validity of the Indian-Christian identity. Third, the politicisation of religious conversions and the closely related issue of the Christian Dalit reservation. Fourth is the rising violence against Christian communities since the 1990s.
However, despite these allegations and violent reactions, Indian-Christians have demonstrated a deep loyalty to India and their cultural rootedness. Historically, most Christians in India remained Indians 'socially' and 'culturally' even though they consciously chose to become Jesus' followers. Even today, the everyday experience of Indian-Christians is that of a wholesome identity that is at once Indian and Christian.
Indian Christianity is a hyphenated reality
Indian Christianity is distinctly Indian. Indian-Christianity is a hyphenated reality. Indian-Christians did not surrender their cultural practices to the West. Indian and Christian are not mutually exclusive, so the familiar refrain "If you are a Christian, you can't be Indian" is seriously flawed.
Indian-Christians share a sense of belonging and cultural heritage with their neighbours. They cherish their cultural heritage as much as their faith. Interestingly, some have self-identified themselves variously as Christ Bhaktas (Devotees of Christ), Hindu-Christians.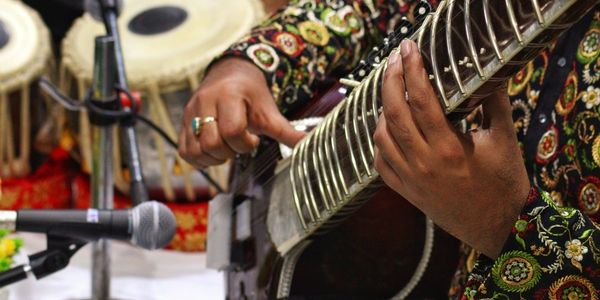 It's much like the adaptation of the Violin by Indian musicians. The European instrument was introduced to Indian musicians in the 19th century and has become the principal accompaniment for the indigenous Carnatic music renditions. No one questions its western origins simply because the tuning, playing posture, and techniques are quite distinctly Indian.
Similarly, Indian-Christians creatively profess the Christian faith and creatively practice it through cultural expressions indigenous to their context/s. Indian-Christian poets have also made significant contributions to Keerthanai (Christian Carnatic Music) tradition. Their keertanais (Tamil hymns) are popularly sung in Churches and family gatherings. Indian Christian theology is a creative knit of gospel and culture and bears testimony to the ingenious integration of Christian beliefs and Indian spiritual traditions.
The tide of disinformation
However, the historical trajectory of suspicion over Christian faith practices and service continues. Anti-Christian rhetoric is now part of public and political discourse. There are a few who are implacably hostile to the Church and its service while at ease with ignoring evidence to the contrary.
A tide of disinformation tends to misinterpret the Indian-Christian commitment to a better India. Anecdotes, assumptions and prejudices in the tabloid coverage of Christian service to the poor can force the overzealous fringe to think and act differently. Harassment of Indian-Christian communities and targeted attacks against the Indian Church evokes fear and insecurity.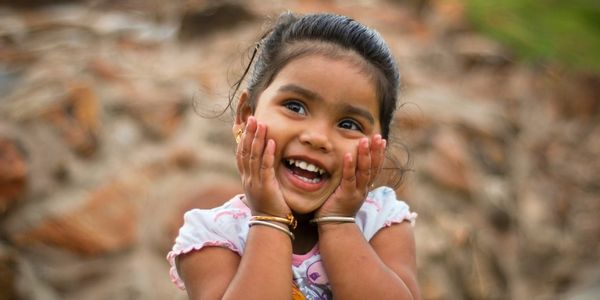 Indian-Christian communities have immensely contributed to Health, Education and Rural Development in the 75 years journey. I wonder how the considerable contributions in the fields of Education and Health can fade away in favour of the cultural nationalist argument.
Fears and anxieties
India is best as a salad bowl of religions, languages and cultures. Unfortunately, a pluriform India is seen as a pathetic relic of the past. The long-term vision of an inclusive India has faded due to resurgent voices of cultural nationalism. It is pretty fashionable to abandon the vocabulary of liberty, fraternity and equality that once sustained our collective aspirations for freedom.
Christian communities no longer have a powerful voice to amplify their fears and anxieties. Worse, most political parties are tragically ill-equipped to articulate inclusive politics, given the nature of contemporary politics.
In the wake of Graham Staines' gruesome death, Justice Wadhwa called for "a therapeutic intervention at the societal level" almost two decades back. Our appeals for calm and safeguards must not be misunderstood or misinterpreted. I want to consciously steer clear of whataboutery that reduces every debate into a mud-slinging ordeal.
Towards a future with hope
At 75, India is a vibrant democracy and is surging ahead. Indian-Christians have a huge opportunity to make significant contributions to making India stronger. Fr. Felix Wilfred rightly points out, "Christianity does not become Indian simply by adopting cultural symbols and signs".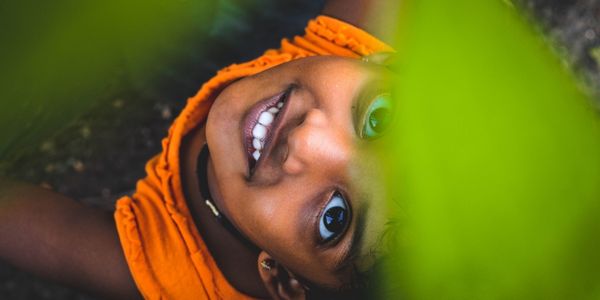 Indian-Christians must actively seek "border crossing" and become part of national life as "friends". Fr. Felix Wilfred writes, " the point is not how much good work is done – often in patronising style for others but to what extent the Church is part of the life of others as friends".
Critical issues such as Religious Freedom, Political inclusion and Dalit-Christian Reservation remain. And yet, we look to a future with hope, much like our forebears in the run-up to "our tryst with destiny".