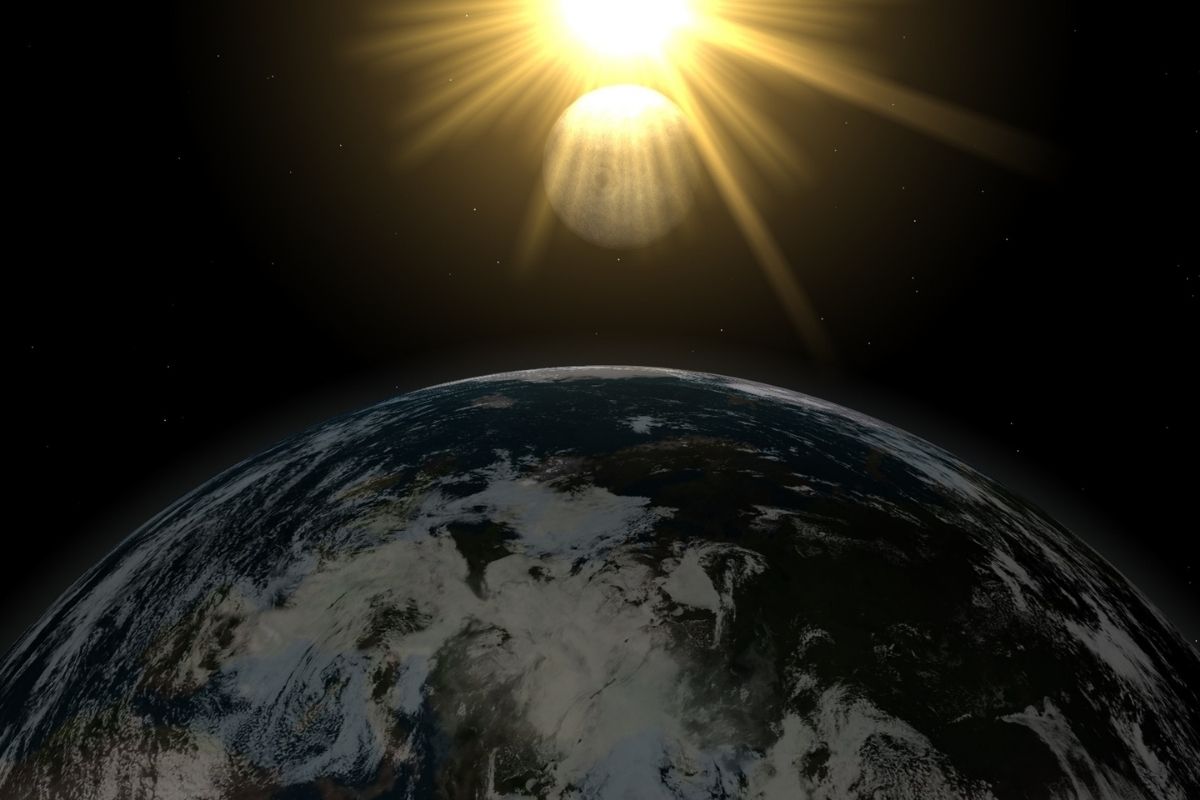 John 17:13–19 'As you sent me into the world, I have sent them into the world. For them I sanctify myself, that they too may be truly sanctified.' (vv18–19)
Mission in the New Testament (NT) means 'to send' and implies that we receive authority from the one who sends us. So, just as Jesus was sent and enjoyed the Father's full authority, here He prays for all of us to know the government of God in and through our lives of obedient service. God's authority is dependent on our obedience, one reason that it's so often and clearly stressed throughout Scripture. In sanctifying us, Jesus dedicates us to God and presents us as an offering to God. Whilst sin is dealt with once for all on the cross, we are living sacrifices (Rom. 12:1) who offer ourselves voluntarily for however God sees we might best express His kingdom purpose. This is why every morning I prayerfully dedicate myself to God and His mission.
Whilst we live in the world, we are not of the world – for the world could never introduce us to God, nor to His 'wisdom, a mystery that has been hidden and that God destined for our glory before time began' (1 Cor 2:7). We're invited to take hold of this wisdom only revealed through the Spirit, described as, 'What no eye has seen, what no ear has heard, and what no human mind has conceived – the things God has prepared for those who love him' (1 Cor. 2:9). We now have confidence to speak this gospel mystery to an unbelieving world. The challenge we always face is that we now understand as citizens of heaven, no longer being earthbound.
SCRIPTURE TO CONSIDER: Ps. 30:6–12; Isa. 64:4–12; 1 Cor 2; 12:1–11.
AN ACTION TO TAKE: Have you ever given much thought to how in Christ you are both dedicated to God whilst also a living sacrifice? Where is God asking you to serve Him today?
A PRAYER TO MAKE: 'Lord, introduce me daily to Your word for this world so I might prove a faithful servant. Amen.'