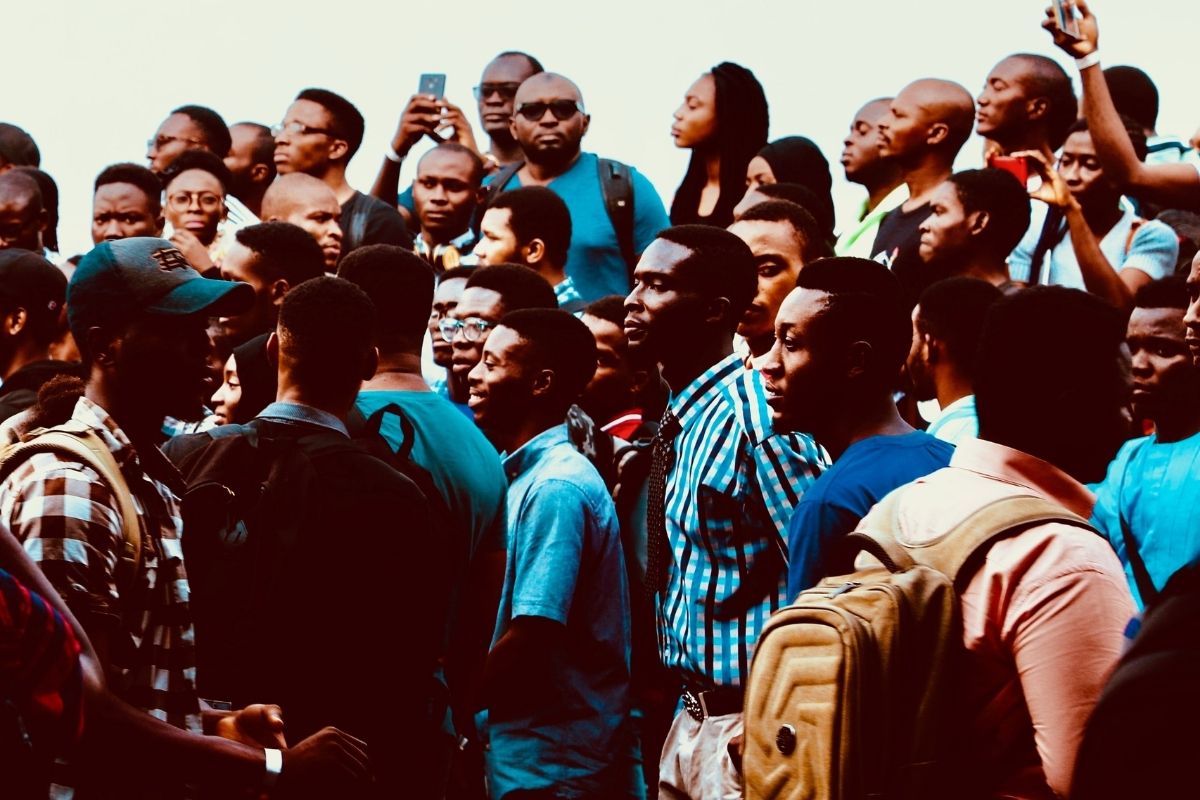 Security is critical to human existence. The guarantee of security usually influences human activities. God has given human societies the insights and abilities to protect their members. Lack of security is a global challenge.
Attacks, Losses and unrest
Life in northern Nigeria is characterised by bomb blasts, destruction of life and property, community clash, violence, banditry, assassination, abduction, religious fanaticism, terrorism, insurgency and many more.
Acts of terrorism are deliberately carried out to pressure Christians into abandoning their faith, desisting from openly worshipping their God and retracting from Missions.
Abduction of Christian Girls
A classic example is the abduction of 276 primarily Christian girls on 14-15 April 2014. While other girls were freed, Leah was held back because she refused to renounce her faith in Jesus Christ. Leah was just a fourteen-year-old girl, a member of ECWA church.
Bethel Baptist High School
Kidnapping for ransom has become a daily occurrence across Nigeria. On June 5, 2021, suspected bandits attacked a school facility, Bethel Baptist High School, Damishi, Kaduna, located six kilometres from Kaduna metropolis and abducted 121 students.
The Train attack in Kaduna
Recently, on March 28, 2022, a train from Abuja heading to Kaduna was attacked with some improvised explosive devices and firearms. Seven passengers died from the incident; seven passengers died, twenty-two were injured, and several others were taken into the forest. It is reported that this is the second time the rail line between the cities has been targeted in the last six months.
The Psalms of Protection
The Abuja-Kaduna highway is one of the most dangerous roads in the country as abductors have made it their permanent station where they ambush vehicles at several points along the expressway.
Travelling by road in northern Nigeria requires incessant prayers and recitation of several "Psalms of protection."
It is increasingly becoming difficult to live in the northern part of Nigeria. Insecurity has become the daily experience of most Nigerians. Often, Christian communities are the victims of insecurity in Nigeria.
The spate of kidnappings, abductions, murder of innocent people (including students), and ethnic cleansing of Christian communities in northern is alarming. Most residents in Nigeria's north migrate to the south because of unrest, attacks and losses.
Implications
People are now forced to migrate from what used to be safe havens to strange lands in search of safety and survival. There was an enormous migration of Northerners of all tribes settling in the South West.
Many Christians are now tempted to go back to their traditional security patterns whereby they can fortify themselves against external attacks. There is an emergence of a Trado-Christianity, which combines traditional magical powers with a Christian outlook.
Unrest usually leads to hyper-inflation, volatility, rape, extortion, violence, vices, etc. People are bound to take laws into their hands (such as carrying guns and other weapons). Arms proliferation among criminals is a cumulative effect of insecurity in Nigeria.
Christian Witness
The lack of security is a threat to evangelical missions in Nigeria. Evangelism and mission thrive where there is peace and security. The absence of security in Nigeria is inimical to evangelical missions and Christianity.
It is challenging to carry out any missionary enterprise in some areas. Any attempt to do such things is liable to physical assault or attack. Missionaries, Christian workers and new believers come under incessant attacks. Often, missionaries are the prime targets of perpetrators.
Some Christians who are victims of attacks narrate how God has miraculously saved them from dangerous attacks.
Despite the challenges, we must bear Christian witness. We must humbly return to biblical Christianity. I recommend that we:
Worship God in truth and Spirit (John 4:24).
Committed to praying for leaders (1Tim. 2:1-2).
Do our duties as responsible citizens (Rom. 13:3).
Remember to pray for Nigeria.
Uphold those pressured to abandon their faith and for grace to continue in Christ.
Believe in Jesus Christ and His promise that says, "I will build my church, and the gates of hades will not prevail over it" (Matt. 16:18).