A deceased Christian woman in the village of Karukkamunai, eastern Sri Lanka, was buried according to Hindu rites after residents refused to allow a Christian ceremony.
The Grama Niladhari (village administrative officers appointed by the government) of Karukkamunai along with ten members of a local Rural Development Committee argued that a Christian funeral was not permitted in the village cemetery.
Instead they pressured the woman's two daughters into allowing the 27 September funeral to be carried out according to Hindu customs.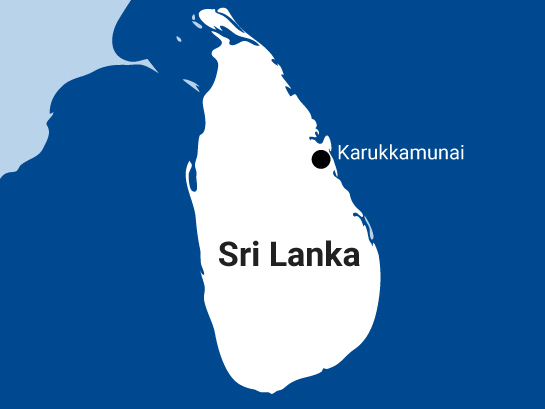 A Barnabas Fund contact confirms that this is a recurrent problem for Christian converts in Sri Lanka's Hindu-majority eastern coast region, especially those in rural areas, as burial grounds are controlled by local temples.
In some cases, he reported, villagers have exhumed the bodies of Christians from temple-controlled burial grounds and discarded them.
"The converts from Hindu backgrounds to Christianity in the eastern province have been through severe persecution in the past," he added. "Churches and Christian homes have been burnt, and converts have been assaulted in several places."
Sri Lankan Christians, who make up 8% of the population, suffer discrimination and harassment and sometimes violence from Buddhist extremists, Muslim extremists and Hindu extremists.
In July 2020 a pastor and his wife were injured when a house church was attacked by a 40-strong mob of Hindu extremists in the Batticaloa district of eastern Sri Lanka.
---
From Barnabas Fund contacts
---
Related Countries
Sri Lanka
---