More than 35 residents of Yelwan Zangam, a Christian community in the Jos North Local Government Area of Plateau State, Nigeria, have been killed in an attack by suspected Fulani militants.
Gunmen invaded the community around 8 pm on Tuesday 24 August, firing gunshots in all directions. A bridge leading to the neighbouring community of Anaguta was destroyed to prevent the residents from escaping.
Survivors said that the raid lasted for hours, with numerous houses and vehicles set on fire. One resident said, "It's a coordinated attack on the Christians. This community is Christian-dominated. Over 35 people have been killed. We're still recovering bodies and sending them to the mortuary."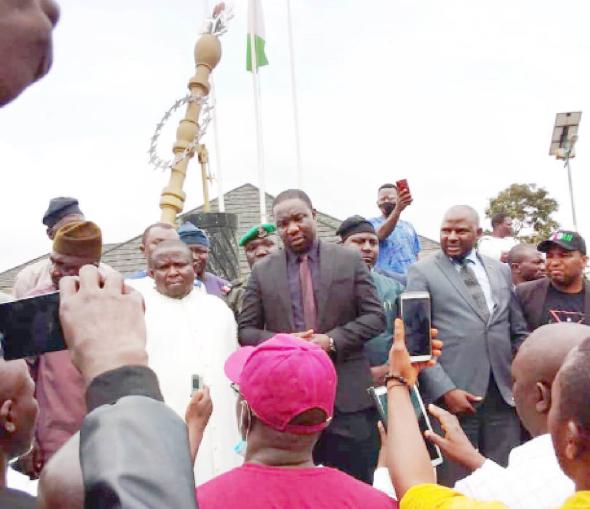 The killers are alleged to be Fulani militants. Chairman of Gan Allah Fulani Development Association of Nigeria (GAFDAN) in Plateau State, Garba Abdullahi Muhammed, contested the allegation, claiming that people hid under the banner of Fulani in carrying out such attacks.
The attack happened hours after a Nigerian Army task force charged with maintaining peace in Plateau State announced that some terror groups were planning to cause unrest in the area around Jos.
In desperation for protection and justice, on Wednesday 25 August angry youths staged a protest by dumping more than 20 corpses at the main gate of Plateau State Government House. The Yelwan Zangam residents had earlier moved the victims' bodies to Plateau Hospital to deposit them in the mortuary. However, the youths stormed the hospital, transferred the remains into vans and moved them to the State House of Assembly.
Yakubu Bagudu, the son of the traditional leader of the village, disclosed that the residents had counted 37 corpses. "Some of the victims were burnt in a house where they were taking cover in the home of the community leader," he said, "The community leader is alive but my brother was killed in the incident."
Plateau State Government re-imposed a 24-hour curfew earlier relaxed in the Jos North and said 10 suspects had been arrested in connection with the attack.
---
Related Countries
Nigeria
---