More than a million people were reached with a request to pray for India amidst the ongoing surge in Covid-19 cases.
Church leaders in India asked Christians around the world to join in a day of prayer and fasting on 7 May.
Around 1.2 million people across 76 countries – including India, Pakistan, Philippines, Egypt, Kenya, Brazil, Italy and Canada – have so far been reached via Barnabas mailing lists and social media channels, including the Barnabas Today Facebook page.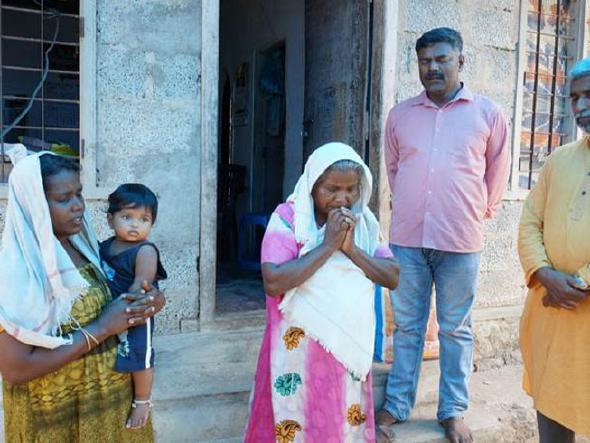 Twelve wide-ranging prayer points, coming out of the Indian Church context, guided Christians around the world to lift up: India's hospitals and medical services; all those affected by the ongoing pandemic, whether directly through infection or in terms of finances and mental health; the Indian Church and individual Christians; cries for an end to the pandemic.
"These prayers have been a blessing," said one supporter in Bangalore. "I have forwarded these prayers to many of my friends and family."
Another in Pune sent her thanks for the "beautiful heart-touching prayers".
Thank you very much to all who prayed or fasted last Friday. Please continue to intercede for India in this time of affliction.
The second wave of Covid-19 infections in India has led to hospitals becoming overwhelmed and to the average number of deaths rising from over 300 per day to more than 3,000 per day.
Over 350 Christian ministers, pastors and church leaders have already died in the second wave. Others are exhausted as they try to address the spiritual and practical needs of their congregations. There is fear and anxiety among church leaders and church members alike.
Barnabas Today is a repository of spiritual resources from the global South. Its vision is to share stories of hope and resilience and amplify the voices and wisdom of the suffering Church. The website and Facebook page grew out of the experience of churches in the global South as a result of the Covid-19 lockdowns in late spring and early summer 2020.
---
Related Countries
India
---