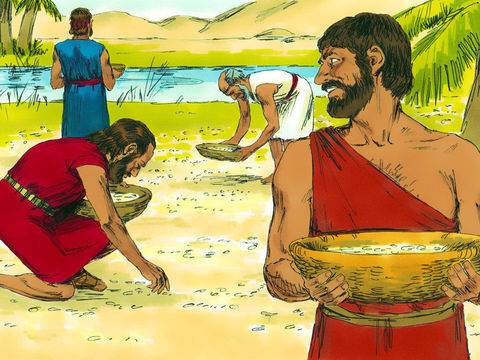 Deuteronomy 29:5-6
For forty years, I led you through the wilderness, yet your clothes and sandals did not wear out. 6 You ate no bread and drank no wine or other alcoholic drink, but he provided for you so you would know that he is the Lord your God.
"This life is a grand one, if only you can live it" This quote is attributed to Churchill. On another occasion, the Lord expressed a very powerful principle for fruitful living in Deuteronomy 5:29 –
"Oh that they would always have hearts like this, that they might fear me and obey all my commands! If they did, they and their descendants would prosper forever."
When Israel demonstrated some measure of obedience to the word of the Lord, He expressed His heart's intention for them. Oh, if they would only always have this heart, I will show them and their descendants how prosperous they can be. Under the provisions of the covenant, God undertakes to protect and preserve them. To go before them and lead them step by step to the Promised Land. These promises still hold true for us today.
During their forty years in the wilderness, God provided for His children and protected them
There are many passages in the Bible, which spells out the nature of the provision of God.
Israel had no need for doctors. According to one estimate, about three million people left Egypt, and were all taken care of by God in the wilderness.
Deuteronomy 7:15 explains, "The LORD will keep you free from every disease. He will not inflict on you the horrible diseases you knew in Egypt, but he will inflict them on all who hate you."
The Lord took care of their physical health during the process of the wilderness journey.
The Lord took care of their shoes and clothes during the time. "For forty years I led you through the wilderness, yet your clothes and sandals did not wear out."
While this reference can be deemed literal and that God actually took care of their needs, the endeavour must be seen as an effort by God to care for every aspect of their lives. God is deeply concerned, even with the minute details of our wellbeing.
The Lord provide their food for forty years. Exodus 16:15 says, "When the Israelites saw it, they said one to another, Manna [What is it?]. For they did not know what it was. And Moses said to them. This is the bread which the Lord has given you to eat."
There were miraculously supplied with Manna from heaven for forty years. There was no need for them to bake their own bread. Deuteronomy 29:5 confirms the fact that they ate no bread nor drank any strong drink. God took care of their entire food supply during the wilderness journey.
The manna, from heaven stops falling when Israel entered the Promised Land. Thereafter, they eat from off the land. They began baking their own bread and produced their own food in the new environment of the Promised Land. The Lord continues to provide for them, as He does for all believers today. While we do not literally pick manna from the ground every morning, we can attest to the provision of God in our daily lives.
We will never be able to understand fully the extent of God's care and provision unless He opens our eyes to that unseen reality. Nobody will ever understand what He did for them without a change of heart.
Deuteronomy 29:5-6 "I did these things so you would realize that I am your God." But the LORD must give you a change of heart before you truly understand what you have seen and heard."
---
Paul Mursalin is a member of the International Board of Barnabas Fund from Guyana
Photo contributed by Sweet Publishing
---
For Other Articles by Paul Mursalin
1. God's Covenant of Healing for Israel and the Church

2. "I am the Resurrection and the Life" (John 11:25-26)
3. The Bitter Waters of Marah and the Cross (Exodus 15: 22-27)