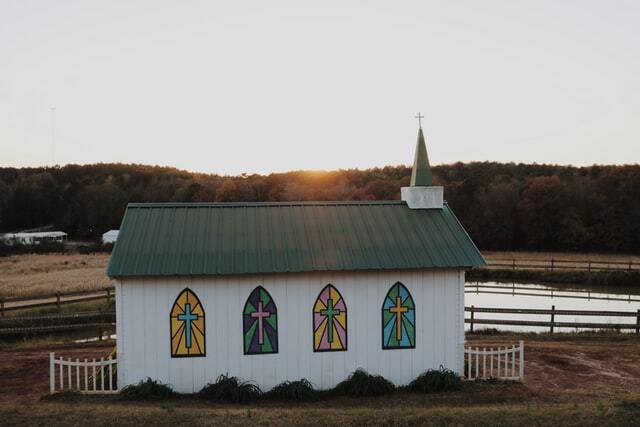 Kasule Jacob reminds us that the fire of God's Word is getting dimmer by God. We as shepherds of the Church need to be more concerned about quality not quantity.
"I know your works: you are neither cold nor hot. Would that you were either cold or hot! So, because you are lukewarm, and neither hot nor cold, I will spit you out of my mouth" (Revelations 3:15-16).
The Church has gone through different changes over the years. From the first church that began in Jerusalem on the day of Pentecost, the Gospel moved in obedience to and fulfilment of Jesus Christ's command (Matthew 28:18-20) to Judea, Samaria, and then to the rest of the world primarily through the ministry of Apostle Paul and his associates.
The New Testament is to a larger extent composed of books/letters written to churches that were planted by the apostles and/or their companions. There are many differences between the churches we read about in the New Testament and the churches we have today. The biggest difference, perhaps, lies in the strong conviction the early believers had about Christ and His mission. There was intentionality about wanting to reach the lost with the Gospel of Jesus Christ. There was obedience to the revealed truth of God's Word.
"The early Church knew her identity in Christ and that was a priceless possession for them. We don't hold the same values today like they did."
Below are some of the things that have made the twenty-first century church become lukewarm:
1. There is fighting in the church.
What kept the early Church together was unity and the members were committed to keeping that bond of peace. They were willing to make the sacrifice it took to stay together. We read in the book of Acts that, "All who believed were together and had all things in common" (Acts 2:44). That statement can hardly be said about the believers today.
The church today has more factions within itself than you will ever experience or witness among unbelievers.
"If all our effort is directed towards fighting each other as believers, what do we have left to give to God's work?"
2. More false teachers have risen from within the body of Christ and are devouring the sheep.
Apostle Paul predicted that this would happen. In his address to the elders of the churches in Ephesus he said, "I know that after my departure fierce wolves will come in among you, not sparing the flock; and from among your own selves will arise men speaking twisted things, to draw away disciples after them" (Acts 20:29-30).
The threat of false teachers that Paul warned about is so real today. These fierce wolves and their mushrooming churches and heretical teachings are growing by the day and the Church that has been entrusted with the truth is silent. We need to respond with the same kind of urgency that Jude had, in addressing the threats of false teachers. Jude writes, "Beloved, although I was very eager to write to you about our common salvation, I found it necessary to write appealing to you to contend for the faith that was once for all delivered to the saints" (Jude 3).
The church (and it's people) have stopped contending for the faith. Many do not care for what happens to God's Word and/or are themselves guilty of twisting the Scripture for selfish gain.
"If we are doing what the false teachers are doing, and if we are endorsing their work, what authority do we have to speak against what they do?"
3. Many shepherds either do not care or are feeding on the flock
One of the saddest things today is that there are so many pastors and spiritual leaders who view the church as a business. In the past 50 years, viewing the churches as a business venture has led to unstable church planting and breaking down as well.
For many, shepherding is not a ministry or service to the Lord and His people but an opportunity to make money. If money is the motivation, then there is no telling how far a person will go to succeed, even if that might mean lying, cheating, stealing, or twisting Scriptures to support such behaviours.
And so, the fire of God's Word is getting dimmer by the day and we are not bothered. As a church, we need to be more concerned about quality than quantity.
If we are going to be the Church, Christ died for and redeemed by His blood, then the time for slumbering is over, "We must work the works of him who sent me while it is day; night is coming when no one can work" (John 9:4).
"Awake, O sleeper, and arise from the dead, and Christ will shine on you" (Ephesians 5:14).
---
Kasule Jacob (MTS) is a Bible teacher with East African Outreach Pastor Training Center and an Adjunct lecturer at Uganda Baptist Seminary.
Photo by Emma Shappley on Unsplash