Seven Bangladesh pre-schools funded by Barnabas provide free education for Christian children from impoverished communities.
The majority of the children's parents are low-paid day labourers ostracised by their Muslim neighbours.
More than 225 children attend the schools, where they are taught English, maths and the Bangla language, as well as Bible stories, hymns and Christian values. They are also encouraged by their teachers to attend Sunday school regularly.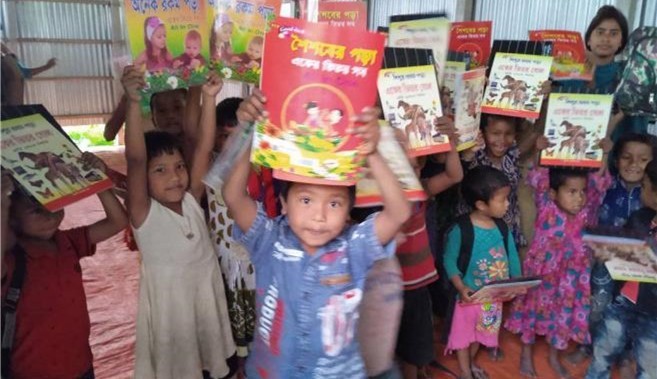 Four-year-old Sujata loves going to pre-school and hopes to become a teacher. When she gets home from pre-school she tells her parents what she's learned from the Bible. "They love to hear these stories," she says.
Another pupil, Lopa, especially enjoys learning new Bible stories. "I am very thankful to Jesus who has given me the opportunity to study at this pre-school," she said. "Every day I come to school and my teachers are taking care of me."
Funding from Barnabas includes training and salaries for 14 Christian teachers plus the salary of a school supervisor. We also provide teaching materials, including giving each child books, a pencil, colouring pencils and drawing paper.
Give thanks for God's protection over the seven pre-schools. Pray that with His guidance the children will continue to grow in their joy and understanding of His Word.
---