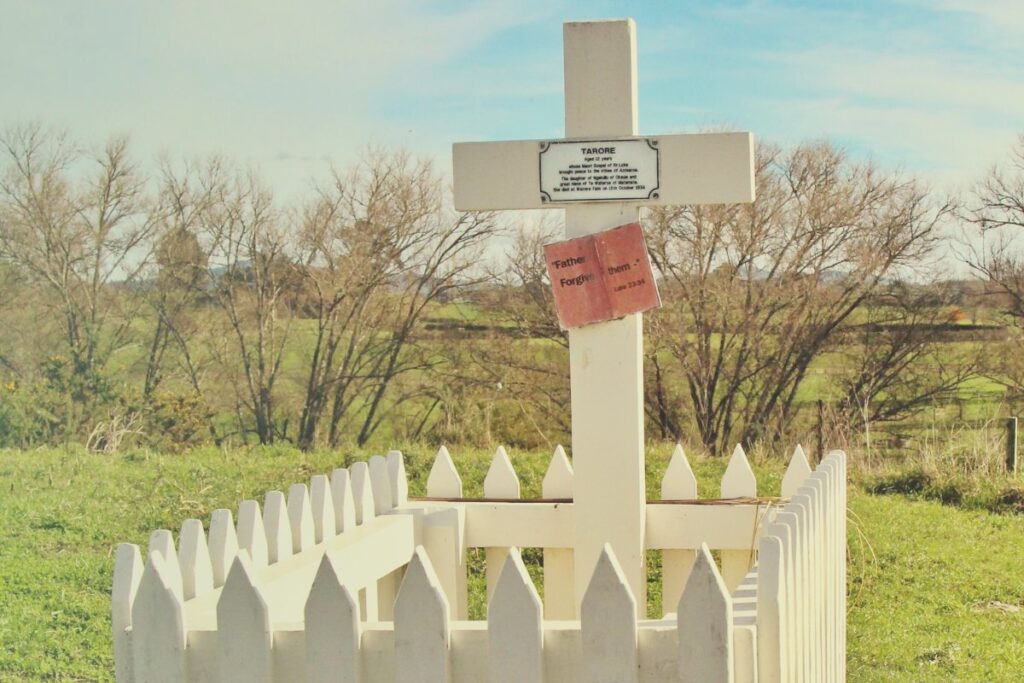 I meditate on your precepts and consider your ways. I delight in your decrees; I will not neglect your word. Psalm 119:15-16
The Word of God was very precious to this young Maori chief's daughter, who became a Christian while being educated at a mission school. She was given a copy of the Gospel of Luke, which she tied around her neck with a string. At this time very few people had a copy of any portion of the Bible. When she was travelling to a new mission school in October 1836, another tribe came and attacked her party and Tarore was killed. At her funeral her father preached forgiveness and against revenge.
Tarore's killer, Uita, had looked at the Gospel of Luke that she carried but did not know what it was or what to do with it. The book then passed to a slave named Ripahau who read it to Uita. This led to the eventual reconciliation of Uita and Tarore's father.
Ripahau took some pages of the Gospel and moved on, coming into contact with a warrior called Tamihana and his cousin Matene, to whom he also read the Gospel. In time they both became Christians, as did Ripahau. Tarore's Gospel finally went with Tamihana and Matene when they travelled to the South Island to preach Christ.
Tarore is honoured in New Zealand as one of the nation's first martyrs.
Gracious and loving God,
we thank you for Tarore,
whose death brought not vengeance but reconciliation;
create in us, your whanau [family],
a gospel love and a truth so deep,
that we too may live together in love with all your children,
in the unity of the Holy Spirit;
through Jesus Christ our Redeemer.
For All the Saints (New Zealand)