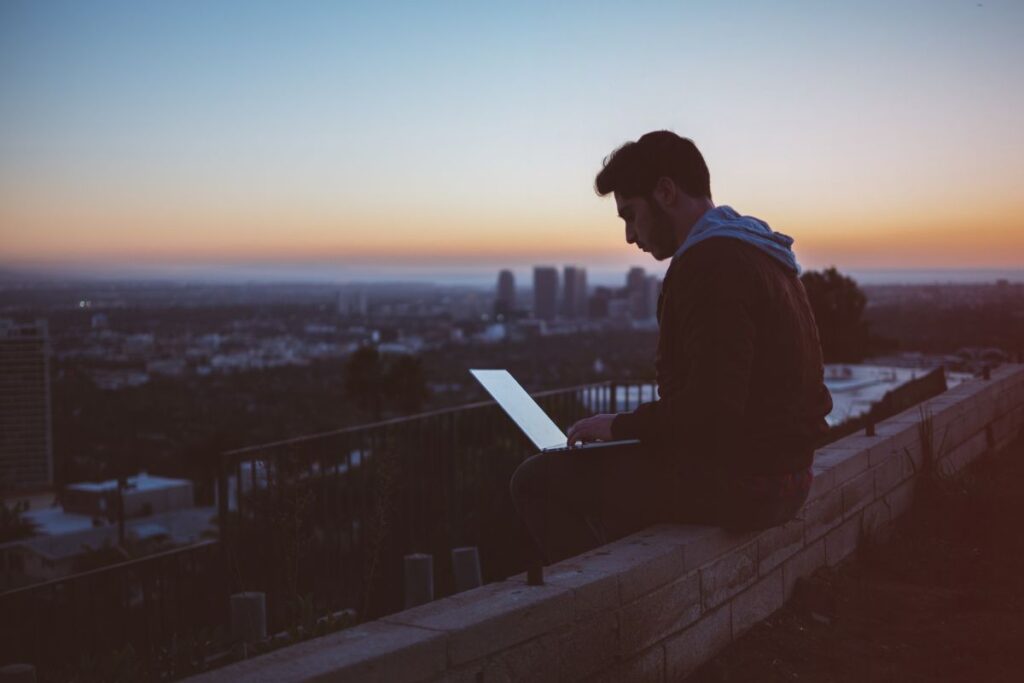 The digital age poses both obstacles and opportunities for spirituality. The digital shapes how we live, connect, and consume information. It also serves as a powerful tool for expressing and living out our faith. By drawing insights from Psalm 1, we can navigate the digital landscape with wisdom, grace, and purpose.
Making the Right Choices
"The truly happy person doesn't follow wicked advice, doesn't stand on the road of sinners, and doesn't sit with the disrespectful."
Firstly, the Psalmist urges us to avoid "Godless" spaces – aesthetics and ideas. This is also true for "godless" digital spaces. Just as the psalmist stirs us to make the right choices for our "life-spaces" in the physical world, the same holds true for the online world.
Therefore, we must be mindful of the content we consume, the chat-ter we engage in, and the values we promote. Furthermore, engaging with positive and uplifting digital spaces nurtures our spiritual growth and happiness.
Mindfulness
"(Happy People) love the LORD's Instruction, and they recite God's Instruction Day and night!"
Is it not true that what we consume shapes our attitudes, beliefs, and character (ABCs) of life? Therefore, the Psalmist puts a premium on those who find delight in the law of the Lord as a cherished habit.
In the digital world, we can look out for genuine digital resources. Christian podcasts and insightful spiritual blogs can nurture our relationship with Jesus and help us grow. We can easily turn such engagements into a beloved habit.
Flourishing in Faith
"They are like a tree replanted by streams of water, which bears fruit at just the right time and whose leaves don't fade. Whatever they do succeeds."
We are reminded that those without God are easily blown away by the winds of conflict and negativity (like chaff). Additionally, just like a flourishing tree, we can nourish our faith through intentional engagement with uplifting digital content.
Like a tree planted by streams of living water, our digital presence truly can bear fruit. Therefore, let us consciously embody love, compassion, and respect in our digital life.
Divine Watchfulness
"The LORD is intimately acquainted with the way of the righteous."
Finally, we must remember that God is our eternal contemporary. This is also true in our digital journey. We need to align our digital presence with our Godly values of Love, Joy, Peace, and Hope. This will invite divine guidance and protection into our online activities.
Our focus on nurturing relationships, understanding, and faith will inspire digital well-being.
Final Words
Our online presence can be a true expression of love, joy, peace, and hope! However, we need to walk this path with intention, wisdom, and grace. Furthermore, we can embrace spirituality in this era by making wise choices and nurturing positive digital engagements. This will help us flourish in our faith and help make the world a better place.
Psalm 1 offers timeless wisdom to guide us in our pursuit of digital well-being.