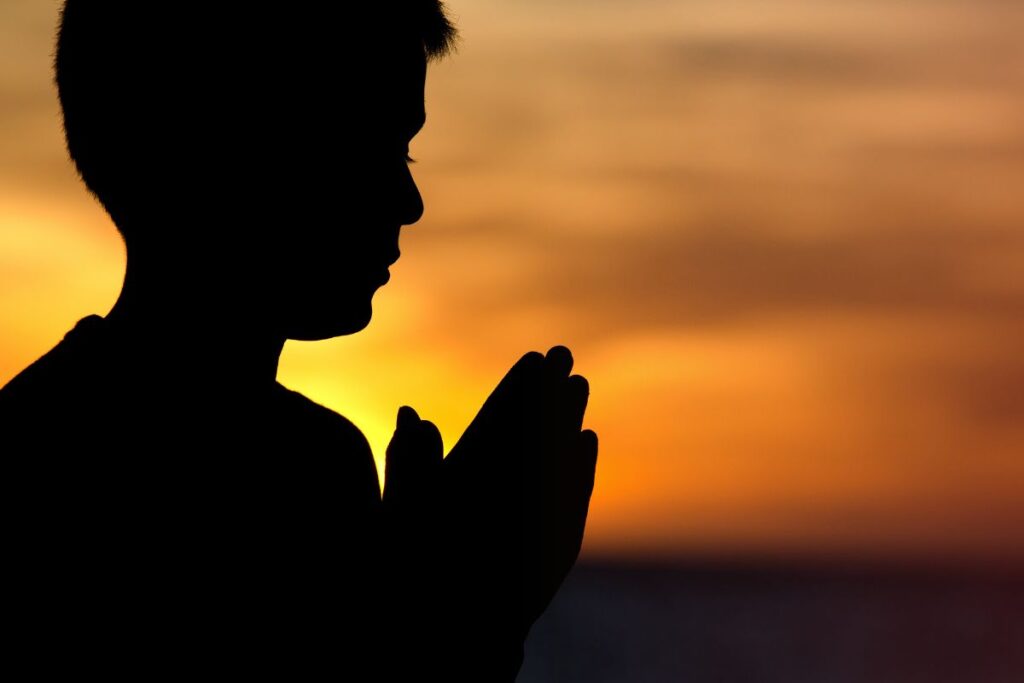 In this article, we will continue examining the prayer life of Jesus by the phases we have identified in the previous article. Our primary objective is to show His daily commitment to prayer by exegeting key verses relating to various phases of His life.
Previously we explored His Pre-Existence, we shall now look at the salient periods of His life, covering from His birth to the time when He commenced His public ministry at age thirty.
Luke 3:23 confirms this fact, when He began His ministry, Jesus Himself was about thirty years old, being, as was commonly held, the son of Joseph, the son of Eli. Jewish legal tradition held that age thirty was the age of majority, which accounts for the time He began ministry.
Besides the information we have in the synoptic gospels concerning His birth and the events surrounding it, very little information is given about the rest of His life.
However, Luke 2:52 tells us, "And Jesus increased in wisdom and stature, and in favour with God and man." This verse provides a synoptic overview of His intellectual, physical, social, and spiritual development.
The description came at an early stage in His life. Luke was keen to point out that His spiritual growth began very early in life as He gained recognition from the Father.
His relationship with the Father increased from the early stages; He gained favour with the Father through His prayer life. Jesus was in constant communication with the Father through prayer.
"We have no subsequent information about Him until He was twelve years of age. Luke records in Luke 2:41-50, "Every year Jesus' parents went to Jerusalem for the Passover festival.
42 When Jesus was twelve years old, they attended the festival as usual. 43 After the celebration was over, they started home to Nazareth, but Jesus stayed behind in Jerusalem. His parents didn't miss him at first, 44 because they assumed he was among the other travelers. But when he didn't show up that evening, they started looking for him among their relatives and friends.
45 When they couldn't find him, they went back to Jerusalem to search for him there. 46 Three days later, they finally discovered him in the Temple, sitting among the religious teachers, listening to them, and asking questions.
47 All who heard him were amazed at his understanding and his answers. 48 His parents didn't know what to think. "Son," his mother said to him, "why have you done this to us? Your father and I have been frantic, searching for you everywhere." 49 "But why did you need to search?" he asked. "Didn't you know that I must be in my father's house?" 50 But they didn't understand what he meant.
At the age of 12, Jesus understood His mission and purpose for coming into the world; there was no fussiness with Him regarding His mission on earth.
His parents lacked the insight and understanding of His true mission. They had no idea what He meant when He spoke to His mother.
However, His response to His mother indicated that of all persons, she should have, at least, been the one to know that He was the Messiah and must be in His father's house and doing His father's business.
The angel had spoken to her about His birth; she kept and pondered everything in her heart. In Luke 19:46, Jesus described His "father's house as a house of prayer." But the money changers have turned it into a den of thieves.
Mary must have known that life as the mother of Jesus would be filled with challenges. There was no road map she could follow. But instead of reacting with fear or anxiety, she "kept all these things, reflecting on them in her heart" (Luke 2:19). Isaiah 56:7 describes the house of God as a house of prayer for all nations.
The scripture references and perspectives on the early stage in the life of Jesus presented above are intended to show His involvement in prayer from a young age. His prayer life shaped His future and provided strength to accomplish His mission.
---