This article has been jointly written by Taimaya Ragui and Prabhath Hunukumbura[1]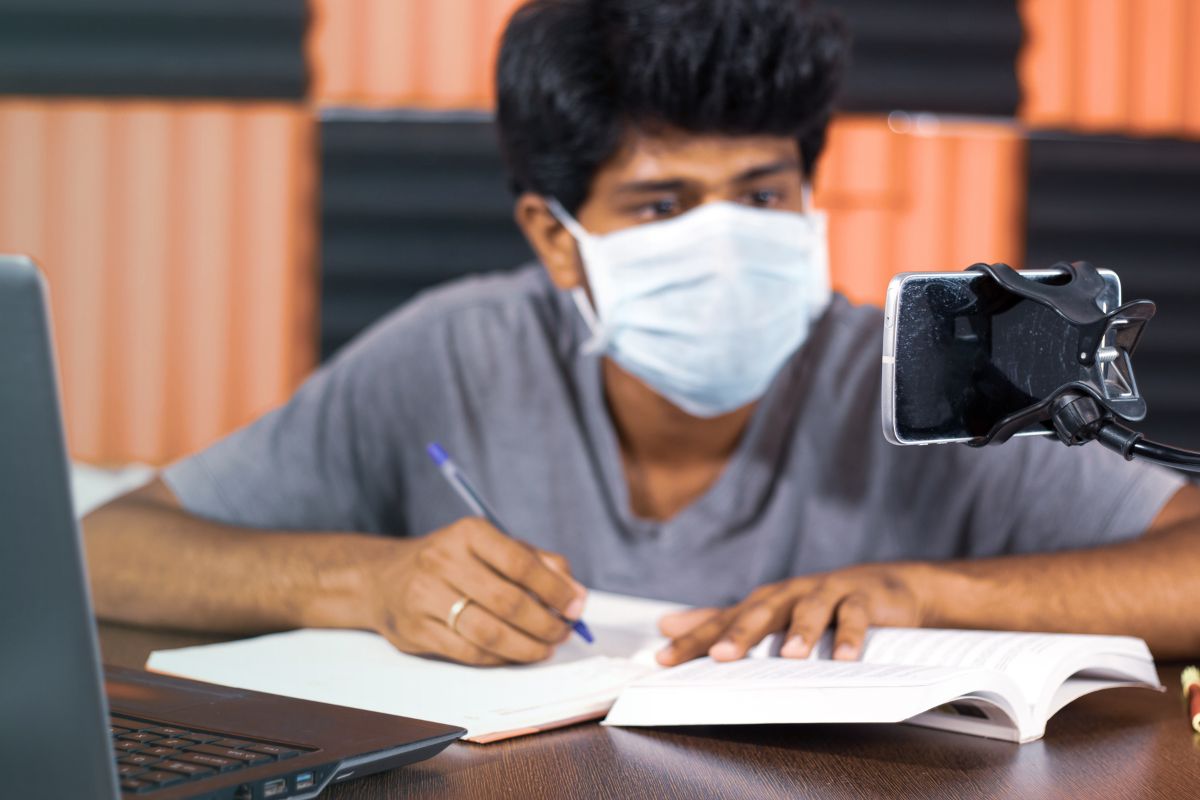 Many theological colleges in South Asia are still unsure about online education. The main reasons for their scepticism are the social realities of internet access/ connectivity issues and concerns over digital literacy.
Given the context of South Asia, the concerns over digital literacy and the challenges of the digital divide are legitimate. Could "Hyflex learning" be seen as a possible way to deal with this issue? Hyflex learning combines traditional modes of learning (face-to-face) with online learning (virtual learning) and offers a solution.
Hyflex is very flexible and offers many other benefits as well. Here's an interesting case study from Sri Lanka that illustrates how a theological college used the Hyflex solution to resolve the challenges of connectivity and/or the digital divide.
Lanka Bible College and The Hyflex Solution
The Lanka Bible College and Seminary is an interdenominational college and seminary that trains and educates rural and urban Christian leaders. It is one of the largest seminaries in Sri Lanka and is known for its new and innovative methods.
The Shift to Online Learning
In 2020, the Pandemic forced the Lanka Bible College to close its face-to-face(f2f) lectures. As an immediate response, the college tried using Moodle, a learning management system (LMS), to offer asynchronous online learning (where learners engage at their own pace and time) to its students.
Concerns and Challenges
However, the LBC encountered several challenges in its online learning program. Many raised concerns over the quality of online education and the transfer of ministerial skills. However, the foremost and immediate concerns were how online learning would facilitate students' spiritual formation.
Besides, students were unfamiliar with LMSs and digital devices, and most did not favour online learning. Additionally, remote access was difficult due to poor connectivity in various parts of the island nation.
What Next?: The Hyflex Solution
The fact that the students didn't like asynchronous online learning (where learners engage at their own pace and time) made the emergency response to theological education even more of a concern. So, the faculty members got together to address this critical issue.
The faculty resolved to help students with both face-to-face and online learning. They quickly decided to stream live lessons and even set aside a day to discuss exclusively what they were learning on the LMS.
A makeshift studio was set up to live-stream class lectures. Students had the option (flexibility) of attending classes at the centre or accessing it remotely. Interestingly, a few came to the college studio, while the others participated in these lectures online.
The Impact
The switchover to Hyflex learning significantly improved student engagement and learning. Faculty members could interact with the students online and in-person, clear up their questions and answer their concerns based on their real needs.
Interactions between faculty and faculty, students and students, and students and faculty members rose significantly. Despite the fact that it required more work from the teachers, both students and teachers enjoyed it.
The increased interaction and engagement improved the learning experience as a whole. There were fewer questions about the students' spiritual, ministerial, and theological formation.
Understanding Hyflex Learning
The word "hy-flex" is made up of the words "hybrid" and "flexible." Hyflex learning combines in-person synchronous (where learners engage simultaneously) and asynchronous (where learners engage at their own pace and time) online learning to achieve specific learning objectives.

Hyflex learning combines the synchronous and asynchronous learning and therefore offers greater flexibility than hybrid learning (Pressley 2022). Here are the pathways to Hyflex learning.
Learners take part in f2f synchronous learning. Therefore, in-person class meetings are possible (in a classroom).
Learners use video conferencing tools to participate in face-to-face learning (e.g., Zoom, Google Meet, Skype, etc.).
Learners also engage in an asynchronous mode using a learning management system (LMS) or learning platform.
The Many Benefits of Hyflex Learning
Hyflex learning seeks to serve students in an educational institution. Hyflex learning has many advantages. Firstly, the Hyflex approach provides the students with both a face-to-face (or classroom) learning experience and an online learning experience (Hyflex Learning Community).
Secondly, Hyflex allows students to choose how they want to learn (Beatty 2019). Learners can decide how they want to participate in a course. Also, they can interact with the course material in whatever way is best for them during and between sessions.
Thirdly, Hyflex learning can help Institutions address enrolment concerns. Most theological schools are concerned about falling student enrolment rates. There is a definite downward trend in student enrolment numbers in traditional schools (Padro 2016; Cornelius 2018). However, student enrolment has significantly risen in institutions incorporating some form of online learning.
Conclusion
Many questions about online theological education remain. Could "Hyflex learning" be seen as a possible way forward for South Asian institutions?
The LBC experience illustrates the successful use of Hyflex learning to address concerns about online learning and connectivity issues. We firmly believe that other institutions in South Asia can significantly benefit from using Hyflex learning as well.
——————————————————-
From Wikimedia Commons