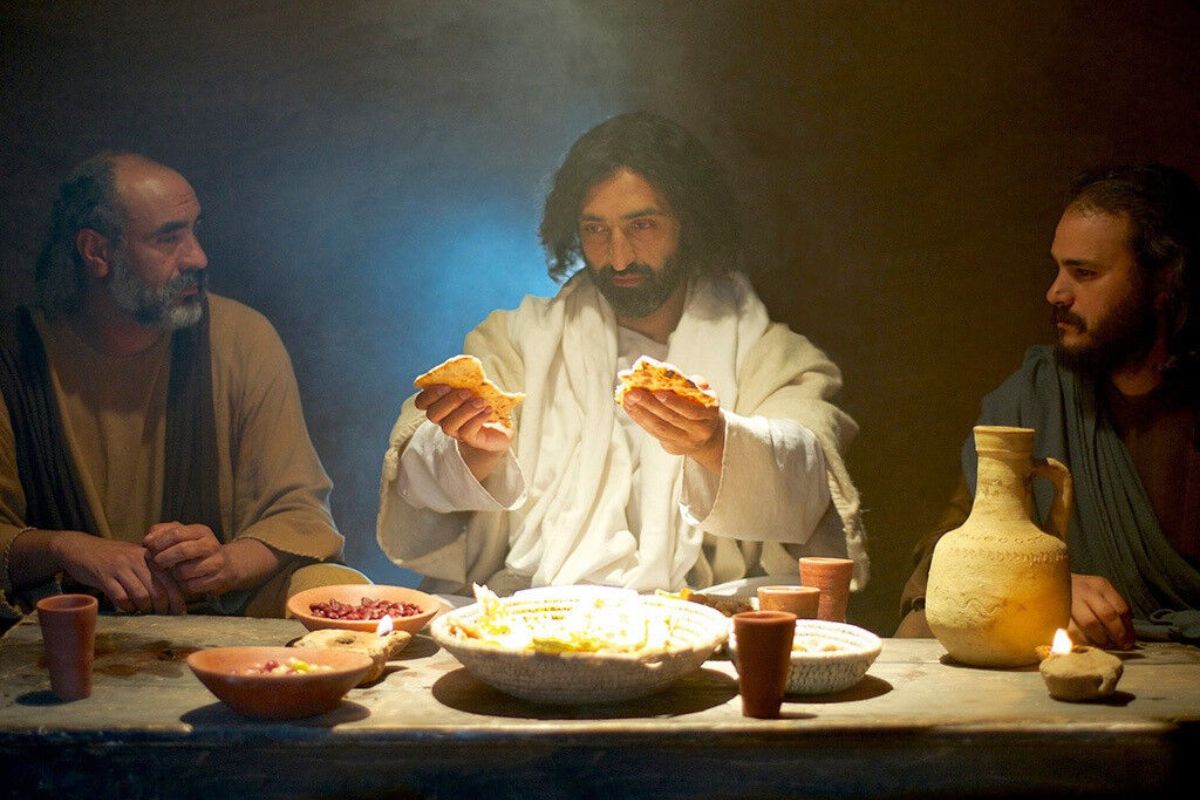 Luke 24:30–32 'When he was at the table with them, he took bread, gave thanks, broke it and began to give it to them. Then their eyes were opened and they recognised him…' (vv30–31a)
Communion isn't a casual event. This may be because of anxiety that a formal breaking of bread might reinforce a Catholic view of the real presence, a view that changed during the Protestant Reformation. However, breaking bread together was introduced by Jesus.
There's the fellowship meal, such as the feeding of the five thousand, and pursued by the early Christians as they broke bread together in their homes. Then of course there's the thanksgiving meal or Eucharist. Indeed, Jesus encourages the Church to celebrate it whenever they meet together; it's a declaration of Christ's salvation and publicly announces our union with God and with each other.
This importance is reinforced by Paul when speaking of the dangers of failing to celebrate communion appropriately. For me it stands alongside the Lord's Prayer as something uniquely given us by Jesus. Two despondent disciples rediscover Jesus as He breaks bread.
Eucharist is the point where heaven and earth join, our mortality encounters God's immortality. Christianity is neither philosophy nor formula but a daily and personal encounter with God. He is present in reality, not as an illusion.
When despondent, best to hold on to our belief in the expectation that we shall again share a fresh revelation of Christ. It is best to approach communion with a heart yearning for such a fresh vision. Indeed, fresh vision is the fruit from every Emmaus walk, a vision that holds us even when life disintegrates around us. It's why I receive communion every week.

SCRIPTURE TO CONSIDER:
Exod. 12:1–20; John 6:25–59; Acts 2:42–47; 1 Cor. 11:27–34

AN ACTION TO TAKE:
Do you deepen your encounter with God and others through communion?
How frequently would you want to break bread with others?

A PRAYER TO MAKE:
'Lord, may I meet with You in the breaking of the bread,
and build strong relationships within the Church. Amen.'
---
Contributed by LUMO project