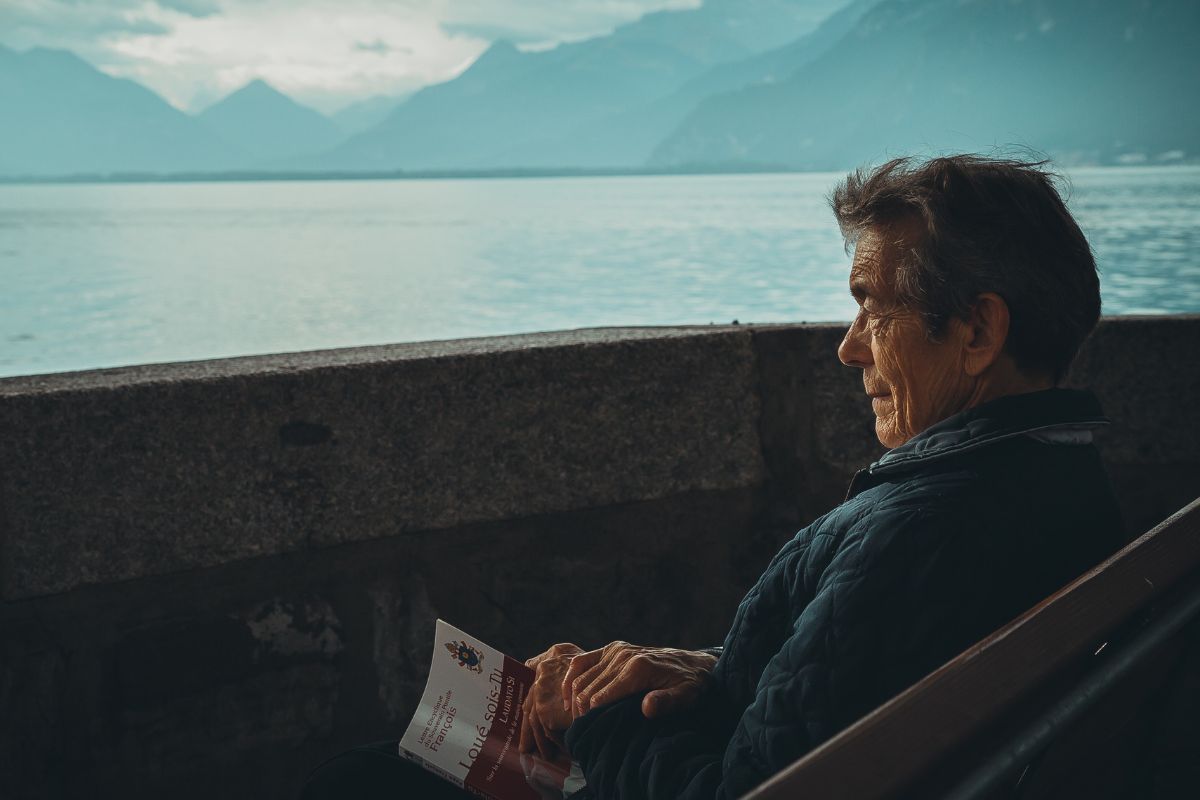 Deuteronomy 31:6–8 'Be strong and courageous. Do not be afraid or terrified because of them, for the LORD your God goes with you; he will never leave you nor forsake you.' (v6)
Context changes regularly but it doesn't mean we lose our confidence and hope. It demands changes in our perceptions. Ageing is something society is slowly coming to terms with, with many lessons learned and truths gathered over the years.
We need never stop becoming more of who God created us to be, despite physical and mental limitations. What ageing demands is that we find fresh perspective, with greater frequency and impact the older we get. Refusal to make adjustments places us at risk and creates problems for others.
Society relies on mutuality to function. Ageing always reveals the character of our friendship with God as we confront unwelcome challenges. Three words describing adjustment are change, choice, and challenge. When we don't know what to do we face inner turmoil, even panic. 
Driven by fear of failing or loss of control, we discover that to live in the shadow of Jesus proves deeply challenging and the comfortable familiarity of our life will be changed forever. Those forced to consider a care home due to failing health know only too well the power of their will to fight for what they know and want to retain.
Yet, we need to yield to God and in confidence anticipate that God is as present in the care home as in independent living. Like Frodo, leaving the Shire is the last thing we want, yet there are times when we must embrace the adventure and trust God to sustain us through an unwelcome change as we start a fresh adventure.

SCRIPTURE TO CONSIDER:
Deut. 31:1–8; Eccl. 3:1–14; John 21:17–23; 2 Cor. 4

AN ACTION TO TAKE:
Of course we have this endgame for the aged
because society has come up with no alternative.
Is this something the Church can lead on?
Is it time to train an army of Christian carers deployed
through the local church?

A PRAYER TO MAKE:
'Lord, help me to face the necessity of change
and, whilst feeling reluctant,
may I go forward confident You go before me
and I remain Your witness in a fresh context. Amen.'
Photo by Aaron Andrew Ang on Unsplash