The Supreme Court of Pakistan in Islamabad has granted bail to three Christians charged with "blasphemy" in separate cases.
Sanitary worker Salamat Mansha Masih was bailed on 23 August. He was originally arrested in February 2021 while working for Lahore Waste Management Company.
Salamat, along with Haroon Masih, was accused by four Muslim college students of ridiculing Islam when preaching Christianity to them. The allegations centre on a booklet that the Christian pair gave to the students. Haroon was bailed in February 2021.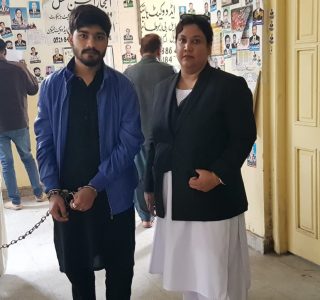 Defence lawyer Abdul Hameed Khan Rana contended that the booklet related to the Bible and contained no material that any religion could deem sacrilegious, as claimed by the Muslim students.
The bench of two judges ruled that the accused should be protected until the allegation was proved and the state has a special responsibility to ensure protection of those accused of "blasphemy".
Justice Qazi Faez Isa noted the polarisation in Pakistan caused by religion. "There is already a lot of division in the society in the name of religion. Don't create more," he instructed the complainant's lawyer.
No evidence to support accusations
Two more Christians were granted bail on 24 August following separate allegations of "blasphemy" in Lahore.
Patras Masih allegedly insulted Muhammad, the prophet of Islam by sharing a photo of the prophet's grave in February 2018. Violent protests forced him to flee home, but he was subsequently arrested under Section 295-C of the Pakistan Penal Code, which carries a mandatory death penalty.
Patras's lawyer Saif Ul Malook argued that he should have been charged under Section 295-A, which relates to deliberate and malicious acts intended to outrage religious feelings and does not carry a death sentence. The defence asserted that there was no evidence that that the photo was uploaded from Patras's mobile phone.
The case has been referred back to the lower (trial) court with clear directives from the Supreme Court to base their judgments on the evidence provided without succumbing to outside pressure.
Raja Waris was arrested and charged under Section 295-A on 5 January, 2021 following a facebook post he sent in December 2020. The court granted bail after Advocate Saif argued that Raja was entitled to release when a trial for such an offence has not been concluded within a year.
The Lahore-based Centre for Social Justice received 18 cases of accusations of "blasphemy" between 1 January and 14 July 2022.
The "blasphemy" laws in Pakistan are often used to make false accusations in order to settle personal grudges.
Christians are especially vulnerable, as simply stating their beliefs can be construed as "blasphemy" and the lower courts usually favour the testimony of Muslims, in accordance with sharia (Islamic law). Judges are often reluctant to acquit those accused of "blasphemy" for fear of reprisals.
Give thanks for the decisions of the Supreme Court in recognising the lack of evidence against the three Christians. Pray that Salamat, Patras and Raja will all be acquitted, and that their cases will be dismissed. Pray for their protection from any attacks by extremists. Continue to pray for other Christians imprisoned in Pakistan on charges of "blasphemy".
Related Countries Pakistan
This article originally appeared on Barnabas Fund/News