Three Nigerian Christian women kidnapped as teenagers by Boko Haram Islamist terrorists from a school in Chibok eight years ago have been found.
They were recovered with their children by the Nigerian Army during operations against Boko Haram in Borno State between 27 June and 25 July.
Ruth Bitrus, 24, and her child were rescued from the terrorists' Ukuba camp in Sambisa Forest. Hanatu Musa, 26, and her two children, and Kauna Luka, 25, with one child, were recovered in Bama Local Government Area.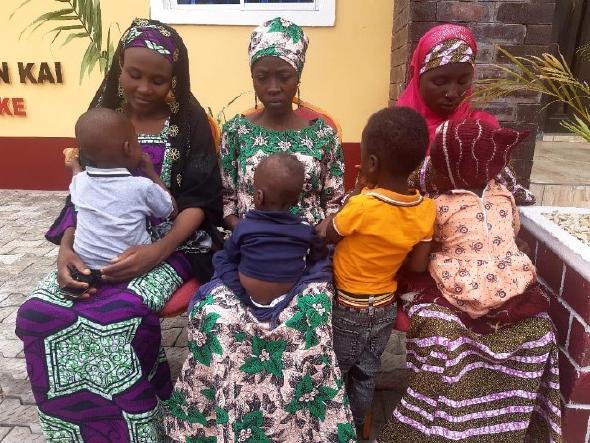 Major General Waidi Shaibu said that the women and their children were given medical check-ups and treatment. Arrangements are being made for them to be reunited with their families, he added.
Reporters said the women looked traumatised and thanked the military for their rescue.
Boko Haram abducted 276 girls, mostly Christian, from the Government Girls Secondary School, Chibok in April 2014. Around 165 girls have subsequently escaped, been rescued or released. Girls reported being whipped by their captors to force them into marriage, while a group of Christian girls experienced a mock execution for refusing to convert to Islam.
In June 2022 the military recovered two other women kidnapped from the Chibok school. One of them, Mary Dauda, revealed they were starved and beaten by their captors, adding, "I'm so happy to be back."
Related Countries Nigeria