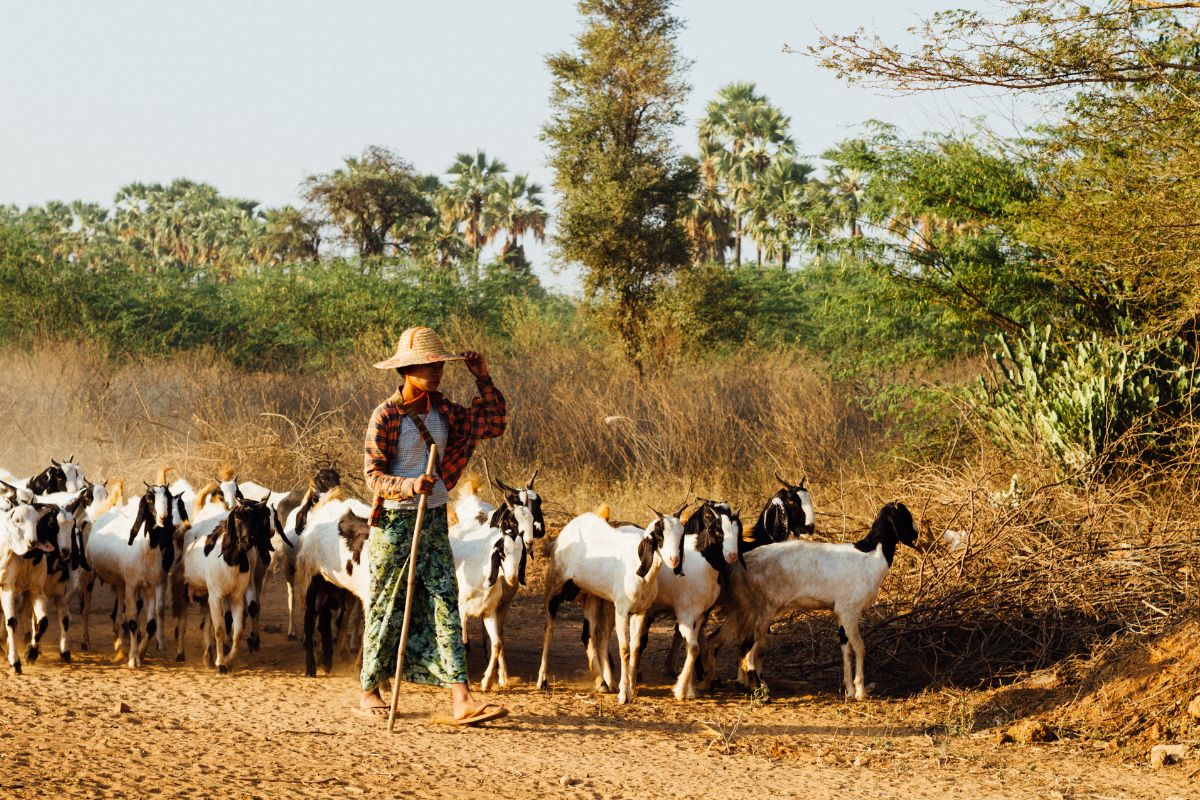 COVID-19 coronavirus is no respecter of persons. All human-made boundaries have been obliterated. For 2 years, we were in a constant routine of quarantine, isolation, hospitalisation, RT-PCR tests and sanitisation.
Vaccination drives, medicine distributions was the new 'normal.' But in these difficult times, I would like to term the community standing together as 'the good sheep, the true sheep.'
Let us meditate upon John 10 today. One thing the passage clearly speaks about is the Good Shepherd.
In psychology, there is an element called "lateral thinking." Lateral thinking is looking from another vantage point, looking from a different angle.
We need to understand John 10 from a lateral angle. As much as it talks about the Good Shepherd, it also talks about the good sheep.
The Good Shepherd lays down his life for the sheep (John 10:15). Here, a question arises, if the shepherd lays down his life, then what would become of the sheep?
We need to understand that the Good Shepherd risks his life to safeguard the sheep. That is what we as children of God should replicate as well.
Post-pandemic, we are now pushed into a new normal lifestyle, one with a lot of abbreviations.
For examples, SOP – The government gives us standard operating procedures to safeguard our lives, SMS – Sanitisation, wearing of Masks and Social Distancing, CAB – COVID Appropriate Behaviour.
What are the Covid appropriate regulations you maintain? And another acronym – WFH – Work from Home.
I want to speak about the acronym – VUCA. We are in a VUCA world today. So, what is the VUCA world? Around 1987, during the end of the cold war between the USA and USSR, the American College of Warfare came up with this acronym 'VUCA' to indicate the sort of world we are living in.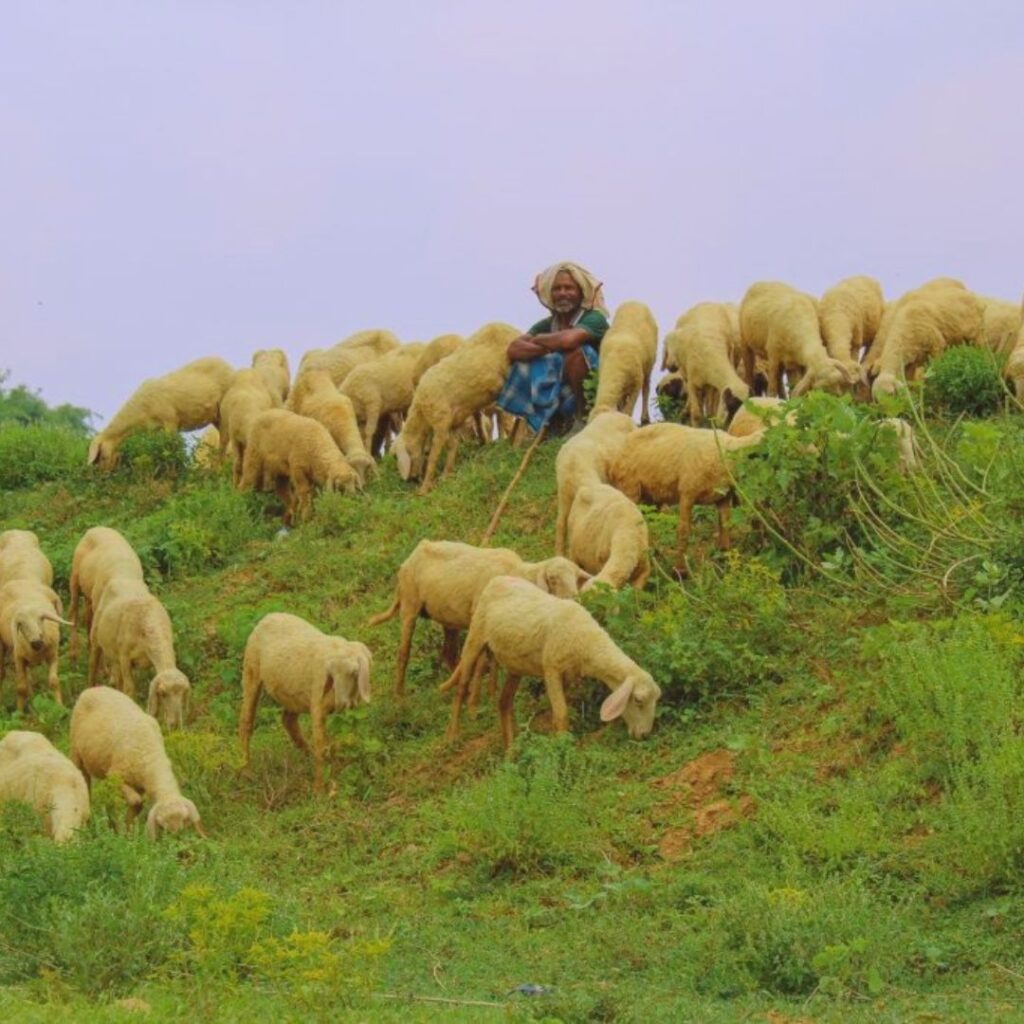 V denotes Volatility. We are in a world that is in a state of unpredictability.
U is the Uncertainty of the world today. It is very apprehensive and frightening to live in this world.
C is Complexity. Every situation is changing to be complex, problematic, and difficult.
A is Ambiguity. A world that is very vague, obscure, and dubious.
COVID has brought the world to function as one. While COVID would say, one humanity and one fate, the Good Shepherd would respond as, 'One Flock and One Shepherd.'
When COVID brings death and destruction, the Good Shepherd grants life in abundance.
In John 10:28, Jesus says, 'And they will never perish. No one will snatch them out of my hand.'
But if we substitute 'no one' with 'corona.' We can read it as, 'the good flock will never perish and corona cannot snatch them out of my hand.'
This is the Good Shepherd's promise to the good flock. The Good Shepherd alone is not enough. It is important that we walk as witnesses, to demonstrate that we are the good sheep of the Good Shepherd.
Volatility
In this VUCA world, we live in volatile situations that are rapidly changing. The pandemic has forced us to take difficult decisions that affect us. So we turn to the Good Shepherd, in these volatile situations.
Jesus says in John, 10: 3, 'To him, the gatekeeper opens: and the sheep hear his voice.' As believers, we have heard the voice of the Good Shepherd during COVID times and should continue to obey Him.
Our Good Shepherd has called us each one by name. What a privilege that we enjoy life in Jesus Christ! John 10:27 also says, '…my sheep hear my voice.'
The calling of the shepherd would not suffice if the sheep would not listen to it. It would be a voice in the wilderness. As the good sheep, we are called to recognize the good Shepherd's call and acknowledge His mission.
As we listen to His voice in this volatile situation, we should be reminded of our vision. Our vision is to prepare ourselves and others to serve in God's Kingdom.
We have to stand our ground and press towards our goal – to educate everyone in God's Word and prepare everyone for God's Kingdom.
We can overcome the volatility in this VUCA world when we pay attention to the voice of the Good Shepherd.
Uncertainty
Secondly, there is "Uncertainty" in the world. Uncertainty prevails now, and we experience great difficulty in decision-making in these uncertain situations.
This uncertainty persists in our families, workplaces, schools, and even in seminaries where theological education is imparted. But the most threatening thing, is when our lives become uncertain.
How do we live this uncertainty-filled life? As good sheep, it is important to follow the voice of the Good Shepherd for guidance and clarity.
In John 10:4 Jesus says, '…He goes ahead of them.' The Good Shepherd goes ahead of us and leads us. He was and is with us.
He leads the good sheep into safety, out of danger, and out of every complexity and calamities of life. That was how the Good Shepherd protected his flock in COVID-times.
It is important to remember as the flock of God that when we follow the visible footsteps of the Good Shepherd, He will lead us away from all uncertainties, and into safety, security, and fullness of life.
Complexity
We are living in a complex world. Struggles and difficulties strangle our lives. Many have struggled between death and life, bed and burial. But how did the good sheep act in this situation?
John 10:14 says, 'I am the good shepherd. I know my sheep. And my sheep know me.' This word 'knowing the Good Shepherd' is important.
The Good Shepherd knows the situation of the good sheep. And we know that the Good Shepherd is in control of our life's complexities. That is our faith and that is our hope.
Knowing the Good Shepherd means, 'to know his Compassionate Heart.' The Hebrew word 'yada' means 'to know.'
The Good Shepherd knows what complexities we are living in. He has granted his sheep the knowledge to comprehend the difficulties.
Hebrews 4:15 says, The Good Shepherd, who is also the high priest, is sympathetic with us in our complex situation. He knows the complexities, the weak moments of the sheep.
And as Job says in 19:25, 'I know my redeemer lives.' And because my Redeemer lives, I live too. In addition, He made us to lie down in green pastures, he restored our souls, and we are celebrating life because of the Good Shepherd.
Ambiguity
There was no steadiness and stability in the last two years. Nothing could be validated for sure. There were no jobs, no food, no work, and everything was sceptical. There was no clarity about a safer future.
In 1st Corinthians 13:12, Paul reminds us, "…for now we see in a mirror dimly, there is no clarity." Everything is ambiguous, dubious, and obscure. Paul continues, "now I know only in part…" because no one has the full knowledge of the situation.
But John 10:42 says, '…and many believed.' In this ambiguous situation, as good sheep, we are called to believe in the Good Shepherd. As children of God, this is our way of life, our spirituality.
Conclusion
John 3:16 declares, "For God so loved the world that He gave his only-begotten Son, whoever believes in him should not perish."
When we believe in the Good Shepherd who gave us life, as good Sheep (believers) we can testify that, "believing is living." Our Saviour has given us life, abundant life.
As the true flock living in a VUCA world, John 17:12 should sound true to us, "…while I was with them, I protected them. I guarded them and not one of them was lost…"
Therefore, as the flock of God, we should be encouraged and strengthened. His eternal promise, "Do not fear for I am with you" is with us.
Let us look unto the Good Shepherd who will lead us out into safety, security and out of complexity and make our lives a blessing for others.