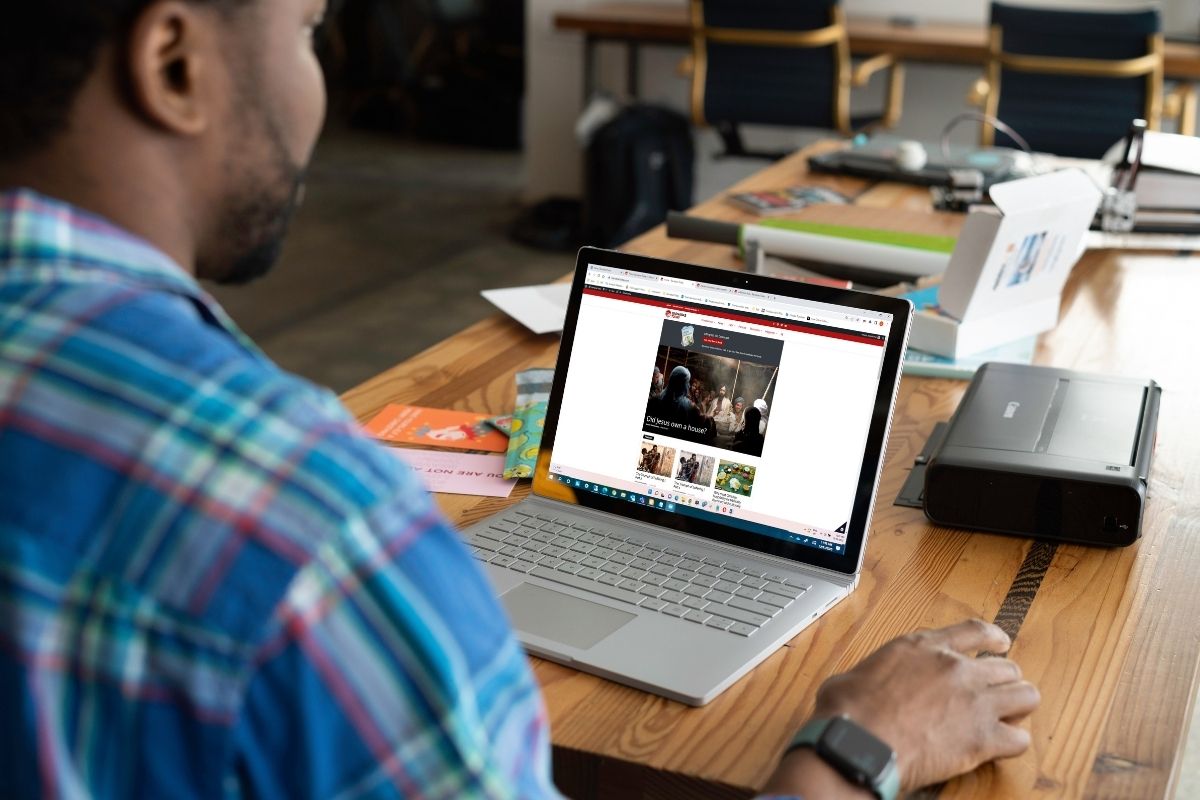 Online learning has made significant strides in the Global North. But, it is only recently that e-learning has gained acceptance in the Global South. However, according to Allied Market Research, Asia is likely to see exponential growth in online learning or e-learning in the next few years.
Considering this reality, this short article highlights five advantages and explains why seminaries (or theological institutes) should consider online theological education (in the Global South).
Accessibility
One of the many reasons why people take online courses is accessibility. Many institutes or Universities limited their online course delivery to a few short courses, in the early stages. They were cautious as they were yet to verify its impact (Casey 2022).
However, today, recognised degrees (including theology) are being offered online due to advancements in technology, increased awareness of quality online e-learning possibilities, and positive student learners' responses.
Accessibility provided by these learning platforms is incredibly beneficial, particularly to those who find it difficult to leave their ministry or mission field. It can help pastors/Christian workers pursue higher education (or perhaps even upgrade their skills) alongside ministerial responsibility.
Interestingly, these platforms attract not just full-time Christian workers but also many lay Christians who want to be well informed about specific topics. Seminaries, then, can reach a wider audience.
Affordability
Doing theological studies in a secure learning environment (i.e., in a seminary, Bible college, etc.) is attractive. However, studying in such theological institutes or seminaries is expensive.
Unfortunately, many students who pursue theological degrees in the Global South belong to the lower socio-economic class. They can dream of studying in these prestigious Institutes only if they receive church sponsorship or study scholarship. In reality, only a few can afford to pursue theological studies in prestigious theological institutes/seminaries.
On the contrary, online courses are less expensive than residential programs. Online courses are more affordable than campus-oriented courses. Online learning, then, maybe considered an alternative for students who cannot afford to bear the high cost of education.
Flexibility
A well-designed/developed online (theological) course gives student-learners the flexibility to study anywhere and anytime. Along with affordability, students/learners can do online courses away from the college/university campus (Wah 2021). In fact, they can do online courses of their choice from different geographical regions.
This means that you can do an online theological course while engaging in church ministry or the mission field. In addition, if anyone lacks or seeks to upgrade skills, it can be done through different learning platforms (e.g., ICETE Academy). This can be done without necessarily leaving your place of work or ministry/mission.
Online learning gives students-learners the flexibility to study anywhere and anytime. Moreover, Students/learners can also take online courses conveniently and at their own pace.
Ubiquitous Learning
In the traditional mode, learning is bound in space and time, i.e., learning takes place within the four walls of the classroom and for a given period/time. However, e-learning provides ubiquitous learning opportunities that are not entirely bound by space and time.
Online learning provides "an everyday learning environment supported by mobile and embedded computers and wireless networks in our everyday lives" (Ogata et al., 2009). In addition, learners get access to resources or media texts that further stimulate their learning experience.
Technology and digital tools and resources help learners better interact with each other and with the tutor-facilitator. For example, many learners get nervous about their teacher/lecturer in a f2f learning experience.
Such learners can confidently share their opinions with their peers and facilitators (teachers) through messaging apps, emails, forum discussions, or similar platforms, which they would otherwise not do in a classroom setting.
Constructive Interface
The COVID-19 Pandemic has forced almost all theological Institutes to connect with the digital world and engage in some form of online learning, i.e., virtual lectures through video conferencing apps.
A few are developing online courses, but many institutions are still hesitant to engage in online learning. It may take some time for the Global South seminaries to fully adopt the asynchronous online learning, i.e., learning that does not require the students and teachers to be online at the same time.
But there is immediate value in a mix of asynchronous and synchronous learning, i.e., learning with other peers and teachers/facilitators. This type of online learning is called blended or hybrid learning, i.e., a constructive interface between online learning and the traditional mode of learning/teaching or face-to-face (f2f) learning.
Conclusion
While some theological institutes are already offering online theological courses, others are reluctant to adopt online learning. The above reasons are only a few reasons why seminaries should consider online theological education. Online learning need not be everyone's choice. However, it is worth considering the advantages of online learning that are not available in the conventional mode of learning.