At least 50 people were killed and more than 100 abducted, including a church minister, when nine villages in Giwa Local Government Area (LGA) of northern Kaduna State, Nigeria were attacked late on 24 March and into the early hours of 25 March.
A church and homes were razed, around 30 vehicles set on fire and cattle stolen during the assaults on the communities of Unguwar Kaya Fatika, Barebare, Dillalai, Zango Tama, Unguwar Bakko, Gidan, Alhajin Kadi, Kadanya and Duromi.
Former Kaduna State Governor, Ahmed Makarfi, said the violence was especially distressing as it came soon after more than 30 Christians were killed on Sunday 20 March in attacks on four villages in Kaura LGA in southern Kaduna State by suspected Fulani militants.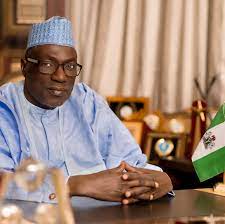 Makarfi, a Muslim, said both atrocities were a "stark reminder of the perilous times we seem to be in".
"They are as abhorrent as they are condemnable," he added. "No group or individual should be allowed the latitude to reduce human life to this or any other level of insignificance."
He urged government and security agencies to come up with a new strategy to end the violence. "It is my earnest prayer that we don't witness this again in the state," added Makarfi.
Churches and Christian communities in Kaduna State are frequently targeted for attack and kidnappings are common. Jonathan Asake, President of Southern Kaduna Peoples Union, lamented in March that the increase in violence and abductions in the state had continued for so long that it now appeared normal. He made his comments after more than 40 residents of a Christian village in Kaduna State were abducted in a raid by suspected Fulani militants.
---
Related Countries Nigeria
---