Villagers drove a Christian family of twelve from their home in southern Laos in anger at the family's practice of a "foreign" religion.
On 9 February the family home in Dong Savanh village, Savannakhet province, was burned down in the attack.
Tensions were already apparent after the family's father died on 4 December 2021. Villagers physically prevented the family from using the village cemetery for the burial.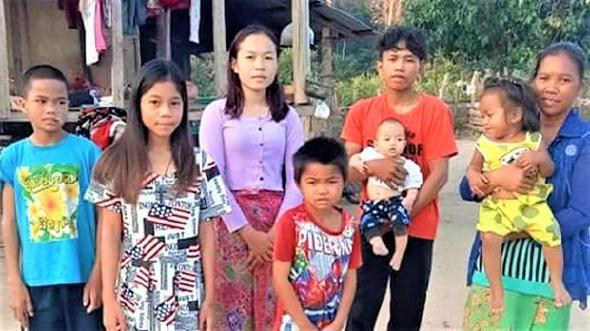 "They struck his coffin with wooden sticks and hit my family members too," Seng Aloun, the deceased's widow, said. The family chose to bury her husband in their own rice field the following day.
The rice field was seized by villagers the day after the attack on the family home.
Seng Aloun attributed the actions to anti-Christian hostility. "Village residents and local authorities don't like us because we believe in Jesus Christ," she said, recalling that the family had also been evicted from the village in 2017. "They don't want us here. They say they don't like the religion of a foreign country."
An official for the district of Phalanxay gave assurances that a police investigation into the incidents was underway but suggested that their "initial information is that this is a personal conflict, not a religious one".
Other Christians living in Savannakhet expressed concern over the family's treatment, pointing out that the village chief had participated in the attack at the funeral, and lamenting the lack of response from local authorities.
"The police always side with village authorities and other villagers too, so we have nowhere else to turn for help," one local Christian commented.
Christians have been the victims of similar attacks in rural areas of Laos, a communist state with a predominantly Buddhist population. Five Christian families from Pasing-Kang village and Pateum village in the Ta-Oey district of Salavan province were evicted in October 2020 and January 2021, respectively, for refusing to renounce their faith. Their homes were demolished. District government orders to build new homes have yet to be carried out.
The country's Law on the Evangelical Church, approved and signed into law in December 2019, gives Lao Christians the right to conduct services and preach throughout the country and to maintain contacts with believers outside Laos.
---
Related Countries Laos