'Send me your light and your faithful care, let them lead me; let them bring me to your holy mountain, to the place where you dwell. Then I will go to the altar of God, to God, my joy and my delight. I will praise you with the lyre, O God, my God.' (vv3–4) Psalm 43:3–5
Light is 'the natural agent that stimulates sight and makes things visible', something that excites the human visual system. Without light, we cannot see where we're going (Matt. 15:14). We can't find our way since we're consumed in darkness, impotent in determining direction. This is both isolating and frightening. But, in the darkness, we can only await the dawn, a fresh shaft of divine light to lead us on in our walk of faith (Psa. 104:19–23).
Darkness alerts and intensifies our senses, a good reason to consider God's truth. Without light there are fewer distractions, and what engages us is that which might be about to consume us, what we cannot see and also fail to discern.
Israel had been waiting in the dark for four hundred years when Jesus was born. It was a season of expectation following the final prophet Malachi. In Bethlehem, an event that itself lit up the sky for shepherds and wise men alike, a baby was born, one who would excite and stimulate us with a new vision of salvation and recovering our imagination.
With light we can travel safely, find our way, always giving thanks to God and going where He leads. We must seek God's light to understand the times in which we live and where we are to invest our energy to serve God's kingdom purpose. Such light lifts our spirit and gives us hope, the true gift of Christmas.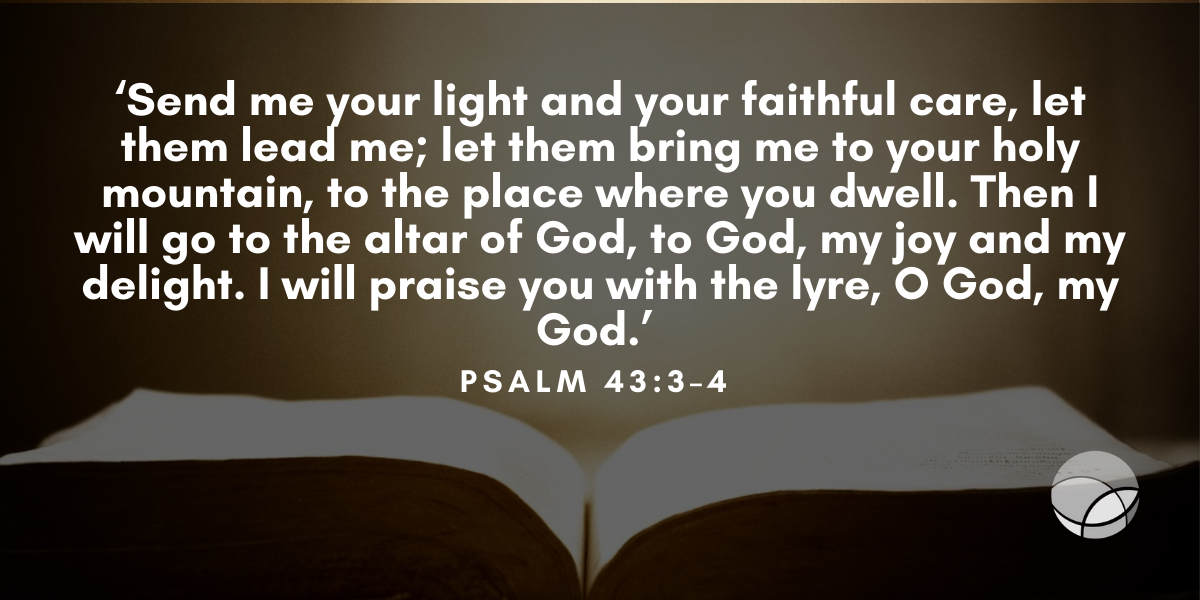 SCRIPTURE TO CONSIDER: Prov. 2:1–15; Matt. 6:19–24; John 9:1–12; 1 John 1:5–10.
AN ACTION TO TAKE: How does God reveal the light of His purpose to you so that you can work it out in your life?
A PRAYER TO MAKE: 'Lord, stimulate my heart and mind with a clear and renewed vision for my life in Your service. Amen.'
---
Photo by Navin Kanti on Unsplash