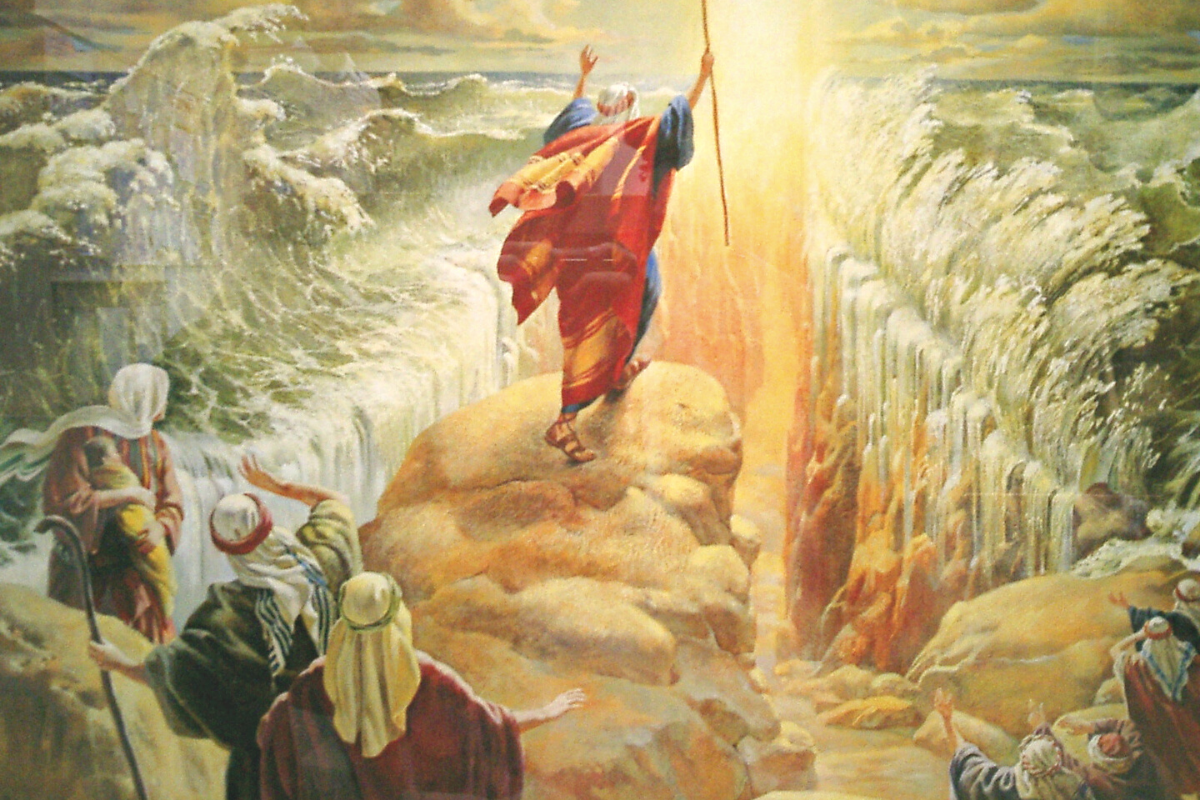 The life of Moses offers a very powerful and significant example of divine providence, and this concept has a meaningful interpretation for every child of God. Scriptures have confirmed that our lives and experiences are not just random collections of events but are designed to fulfill the plan and purpose of God.
God has a plan and purpose for every person born in this world. However, the purpose and place of God can be frustrated when a person is not walking in a relationship with God, accept Jesus into his/her life as Lord and Saviour, and serving the Lord. They may never witness the fulfillment of God's purpose. On the other hand, a person walking faithfully with the Lord provides the opportunity for the Lord to lead and fully direct them into the fullness of His plan and purpose for their life.
Moses lived for one hundred and twenty years. Deuteronomy 31:1 says, "Then Moses went out and spoke these words to all Israel: "I am now a hundred and twenty years old and I am no longer able to lead you, The Lord has said to me, 'You shall not cross the Jordan." Throughout his life, one can see the hand of God leading and directing him every step of the way.
His life is neatly divided into three sections of forty years each. The first forty years were spent in Egypt, the second forty years were spent in the Midian desert and the final forty years were spent between Egypt and the wilderness up to the border of the Promised land. The Lord has designed his life to flow in that pattern.
An interesting fact about his life is the period of transition – the time and events that led him to move from one phase to another. The shift occurred on his birthday. Firstly, on his fortieth birthday, then on his eightieth birthday, and finally on the one hundred and twentieth birthday.
The Transition
His Birth
Moses was born at a time of crisis, the Pharaoh had decreed that every Jewish male child to be killed at birth. Divine providence dictates that Moses, not only be protected from death at birth, but that he would enter into the palace of Pharaoh, where he spent the first forty years of his life.
Acts 7:21-22 states, "When he was placed outside, Pharaoh's daughter took him and brought him up as her own son. Moses was educated in all the wisdom of the Egyptians and was powerful in speech and action.
At age Forty years – Visiting his own people
Acts 7:23 When Moses was forty years old, he decided to visit his own people, the Israelites. At age forty came the first transition. Luke record the event that led to his escape from Egypt.
Acts 7:24-29 "When Moses was forty years old, he decided to visit his own people, the Israelites. He saw one of them being mistreated by an Egyptian, so he went to his defense and avenged him by killing the Egyptian. Moses thought that his own people would realize that God was using him to rescue them, but they did not. The next day Moses came upon two Israelites who were fighting. He tried to reconcile them by saying, 'Men, you are brothers; why do you want to hurt each other?' But the man who was mistreating the other pushed Moses aside and said, 'Who made you ruler and judge over us? Are you thinking of killing me as you killed the Egyptian yesterday? When Moses heard this, he fled to Midian, where he settled as a foreigner and had two sons.
At age eighty years – The Burning Bush experience
The burning bush experience brought the second transition in the life of Moses. Acts 7:30 tells us "After forty years had passed, an angel appeared to Moses in the flames of a burning bush in the desert near Mount Sinai.
This was Moses first encounter with the God of Israel. He ultimately surrendered to the will of God and became Israel's deliverer from Egyptian bondage.
At age One hundred and twenty years – The death of Moses
Deuteronomy 32:48-50 "On that same day the Lord told Moses Go up into the Abarim Range to Mount Nebo in Moab, across from Jericho and view Canaan, the land I am giving the Israelites as their own possession. There on the mountain that you have climbed, you will die and be gathered to your people, just as your brother Aaron died on Mount Hor and was gathered to his people."
Evidently, Moses died on his one hundred and twentieth birthday. His life is a splendid example of divine providence.
It is worthwhile to note that in a similar way, the Lord intervenes in our life. If we can only reflect on our past from our present position, we will see the hand of God manipulating events and people to bring His purpose to pass in our lives. The hand of God navigates us through every circumstance in life, good or bad. (Romans 8:28)
---
Photo taken by Bjørn Bulthuis on Flickr