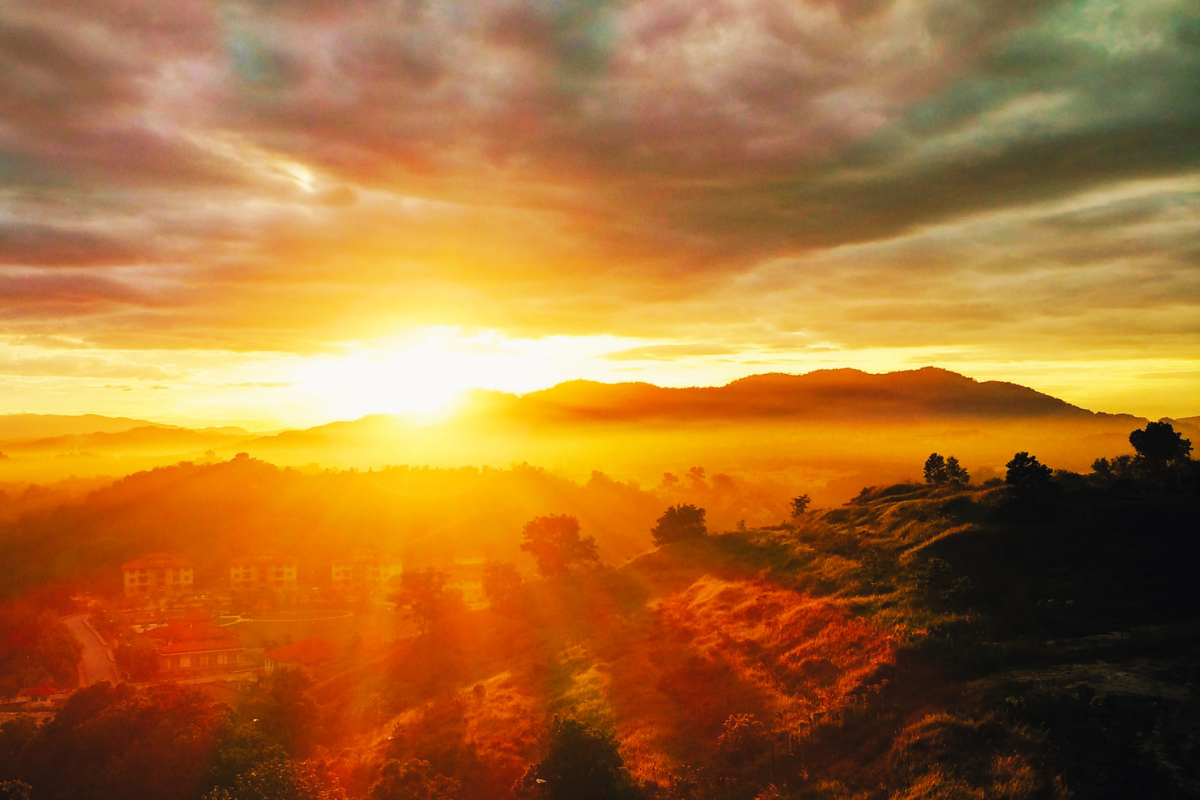 In this article, we will examine the relationship between prophetic leadership and divine providence. Previously, we have explained that prophetic leadership originates from the heart of God. A leadership style has a divine origin. It is guided by principles and values constructed from biblical guidelines. Divine providence, on the other hand, is God's intervention in the Universe.
The term 'Divine Providence' can be seen from two perspectives "general providence", which refers to God's continuous upholding of the existence and natural order of the Universe, and "special providence", which refers to God's extraordinary intervention in the lives of people. Romans 8:28 states "And we know that in all things God works for the good of those who love him, who have been called according to his purpose."
Divine providence is all about God's governance over the affairs of men and the destiny of humanity. He is carefully watching over and directing all things in the universe, ensuring that His will is accomplished on earth.
Features of Divine Providence
Divine providence is the governance of God by which He, with wisdom and love, cares for and directs all things in the universe according to His will and purpose. It asserts that God is in complete control of all things. He is sovereign over the universe. Psalms 103:19 declares, "The Lord has established his throne in heaven, and his kingdom rules over all." His kingdom rules over the physical world.
Jesus said in Matthew 5:45, "that you may be children of your Father in heaven. He causes his sun to rise on the evil and the good, and sends rain on the righteous and the unrighteous." He rules in the affairs of nations according to Psalm 66:7 "He rules forever by his power, his eyes watch the nations, let not the rebellious rise up against him."
Further, both Jeremiah and the apostle Paul, posit God as the controller of human destiny. The prophet Jeremiah in his book Jeremiah 1:15 states, "Before I formed you in the womb I knew you, before you were born I set you apart; I appointed you as a prophet to the nations." Paul on the other hand states in Galatians 1:15, "But when God, who set me apart from my mother's womb and called me by his grace, was pleased."
The Relation between Prophetic Leadership and Divine Providence
It seems from overwhelmingly evidence in the Scriptures shows that the Lord selects His leaders and guide them into effective functioning. In this context, there is a combination of the prophetic concept of leadership and divine providence. This combination is manifested in several examples throughout scripture. Particular reference to Jesus on the issue of divine providence is seen several times throughout the Gospels.
In the case of the Samaritan woman, for example, Jesus said in John 4:4 and he must needs go through Samaria. Perhaps a better translation would be – "He must needs go to Samaria." Jesus was not just looking for the shortest route from Judea to Galilee. Jesus had a special purpose for going into Samaria.
Another classic example of divine providence is seen when Jesus addresses the disciples on the question of who sinned regarding the man born blind. In John 9:1-3, the apostle John said.
Now as Jesus was passing by, He saw a man blind from birth, and His disciples asked Him, "Rabbi, who sinned, this man or his parents, that he was born blind?" Jesus answered, "Neither this man nor his parents sinned, but this happened so that the works of God would be displayed in him. According to Jesus, this blind man was a divine setup for the manifestation of the power of God.
However, we can observe a very detailed and profound example of prophetic leadership and divine providence exemplified in the life of Moses. From his birth to his death, the hands of God can be seen through his life. The life of Moses provides an eloquent guideline for every Christian leader today.
---
Photo by Syahirah Salleh on Unsplash