Gunmen attacked a church service in Okedayo, Kogi State, Nigeria on Sunday 19 September, killing one and abducting three.
Five armed men entered the church at approximately 8 a.m. and began shooting indiscriminately, kidnapping the pastor and two of the congregation.
As they left the building the gunmen shot and killed a man, named as Reuben, who was on his way to church.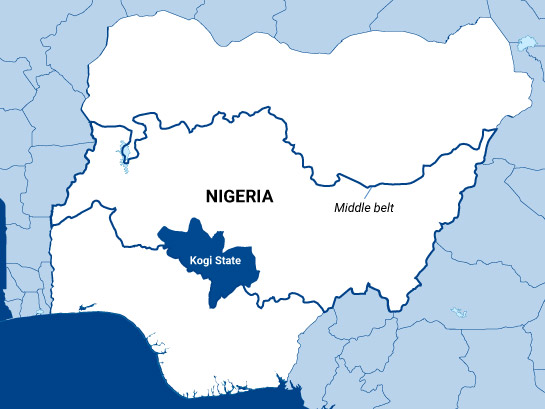 Local police confirmed the incident, adding that the kidnappers had not yet make any contact with the church or with the families of those abducted.
In August 2021 Pastor Stephen Baba Panya, president of the Evangelical Church Winning All (ECWA) denomination to which the Kogi church belongs, complained that the Nigerian government and security services were failing to protect Christians.
"God is watching and listening to our prayers and supplications," said Pastor Panya. "We should not give up calling upon Him and depending on Him wholly for this situation to be brought to an end, especially as all human authorities have woefully failed us."
---
Related Countries
Nigeria