Pastors in the Three-Self Patriotic Movement (TSPM), the official Protestant church of China, have been instructed to deliver sermons based on a recent speech by President Xi Jinping.
The instruction came at a national conference on 8 July led by Xu Xiaohong, chairman of the TSPM, and Wu Wei, chairman of the China Christian Council.
President Xi's speech on 1 July marked the 100-year anniversary of the Chinese Communist Party (CCP), lauded the party's achievements and declared that "only socialism can save China".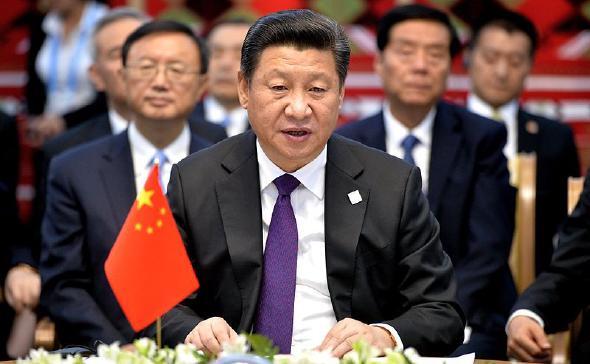 At the TSPN conference, titled "Learning and Implementing the Spirit of General Secretary Xi Jinping's Speech of July 1", pastors were also told that they and their church members should make a priority of studying the speech.
Speaking at the conference, Wu Wei told pastors that "the Chinese Communist Party has never changed its original intention to put the people first, establish an extensive patriotic united front, unite the citizens' hearts, gather strength, and continue to explore and innovate".
Pastors, Wu added, should be "thanking God for putting us in this great era".
Xu Xiahong urged support for the CCP, declaring that "only socialism can save China" and asking pastors to repeat the slogan, "Long live the great, glorious and correct Chinese Communist Party! Long live the great, glorious and heroic Chinese people!"
Xu also warned that failure by pastors to follow the instructions would demonstrate that their churches were not fully "Sinicised" – that is, not fully Chinese, which in the view of the CCP requires an adherence to Chinese communist values.
President Xi's speech asserted that the CCP is "the foundation and lifeblood of the country … and the crux upon which the interests and wellbeing of all Chinese people depend".
China's Measures for the Administration of Religious Personnel, which came into effect in May 2021, require that church leaders be those who "love the motherland, support the leadership of the Communist Party of China, support the socialist system, abide by the constitution, laws, regulations and rules, [and] practise the core values ​​of
socialism".
Pastors who do not abide by these and other regulations may be liable to penalties including de-registration, fines, or criminal prosecution.
---
Related Countries
China
---