The United States Commission on International Religious Freedom (USCIRF) has condemned several court judgments issued in Algeria that limit Christians' religious freedom.
USCIRF Chair Nadine Maenza referred to recent decisions made in Algeria's courts that convicted Christians of blasphemy and proselytising. The multi-year prison sentences handed out, and the sealing of churches that had been forcibly closed, demonstrated that the country "is headed in the wrong direction," she said.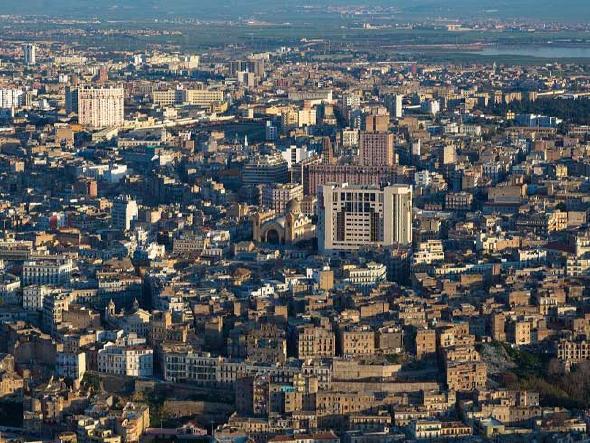 On 22 March, the Oran City Court of Justice confirmed the five-year prison sentence against 42-year-old Christian Hamid Soudad for insulting Muhammad, the prophet of Islam, by sharing a caricature on social media.
On 6 June, a court in Oran handed out a one-year suspended prison sentence to bookstore owner Pastor Rachid Mohamed Seighir and his assistant Nouh Hamimi. The sentence follows a police raid on the bookshop in September 2017 and conviction in February 2021 for "printing, storing, or distributing materials that can 'shake' the faith of a Muslim". The judgment requires the two Christians to pay DZD 200,000 each (approx. $1,500; £1,080; €1,260). They have submitted an appeal against the verdict to the high court.
Pastor Rachid was further affected by a ruling by an administrative court in Oran on 4 June. The court issued the order to seal three church buildings originally closed by the government in July 2020, including Pastor Rachid's own church. An appeal against these closures has been lodged.
"These court decisions are blatant attempts to deny Algerian Christians their right to freedom of religion and belief," commented USCIRF Commissioner Frederick A. Davie, calling on US government officials to show the United States' commitment to the religious freedom of Algeria's Christians and other religious minorities by attending the relevant court proceedings.
In its Annual Report for 2021, USCIRF recommended that the State Department place Algeria on its "Special Watch List" for contravention of the International Religious Freedom Act (IRFA) by "engaging in or tolerating severe violations of religious freedom".
---
Related Countries
Algeria
---