Christians in Brazil have condemned a bomb attack which seriously damaged the Memorial to the Bible in Campina Grande, Paraiba.
The Memorial to the Bible is a one-room building which people can visit in order to read the Scriptures in various languages, including Portuguese, Greek and Hebrew, as well as Braille for the visually impaired.
The bombing, which took place on 19 June, destroyed the glass door and one of the walls of the building.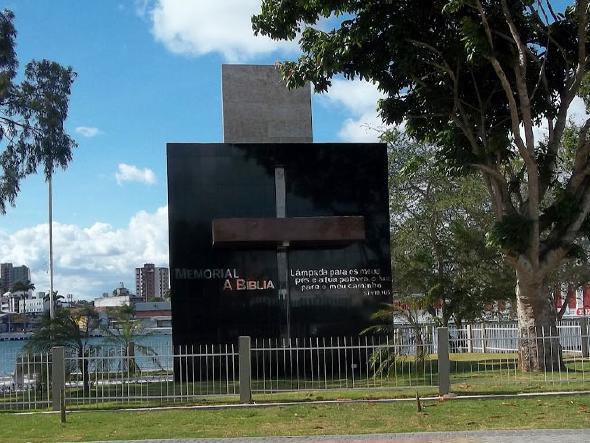 In a statement, the Centre for Studies in Politics, Citizenship and Christian Worldview said, "It is believable that it was an attack motivated by anti-religious sentiment. Therefore, we would describe the act as religious intolerance, christophobia and terrorism.
"The constitutional order prohibits acts of hatred and violence motivated by anti-religious reasons, and Brazilian law defines crimes of religious intolerance and against religious sentiment."
A Christian leader in Brazil explained to Barnabas Fund that, while this kind of attack is as yet unusual, there are fears that it is a symptom of growing anti-Christian sentiment in Brazil.
"In Brazil there is a large movement against Christian values and principles," he said. "Churches and people who are firm in traditional Christian values and principles are labelled as extremists and prejudiced against those who think different.
"Some pastors who have taken a stand against behaviour contrary to Biblical teachings suffer various types of attacks on social media."
The Memorial to the Bible was built in 2011 and has been managed since 2014 by the National Vision for Christian Conscience in partnership with the Bible Society of Brazil.
---
From Barnabas Fund contacts
---
Related Countries
Brazil
---