At least two people have been killed, ten injured, and thousands forced to flee their homes due to military strikes on villages near Momauk Township, Kachin State, Myanmar.
An estimated five thousand have been forced to leave their villages, seeking shelter from the ongoing attacks in church buildings in Momauk.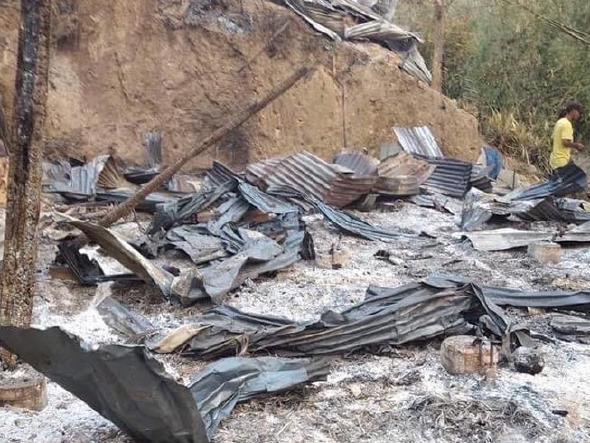 "The military has been bombing our villages for four days.
Usually they carry out three or four airstrikes a day," said a local
man.
"There is shooting all day and night. No one dares to stay in the villages," he added.
Up to nine villages in the region have been attacked, with residents reporting that many houses have been destroyed.
"We did not have time to take our belongings when we fled," said one of the displaced from Kone Law village.
"Now, most of our homes have been burned down and destroyed in the bombing by the military. Everything is gone."
The attacks come amidst ongoing tensions in the region and across
Buddhist-majority Myanmar since the army seized power in a military coup
on 1 February.
The Myanmar army – also known as the Tatmadaw – has for many years persecuted the Christian-majority Kachin, Chin, and Karen ethnic groups. An estimated 95% of Kachin people are Christians.
---
Related Countries
Myanmar (Burma)
---