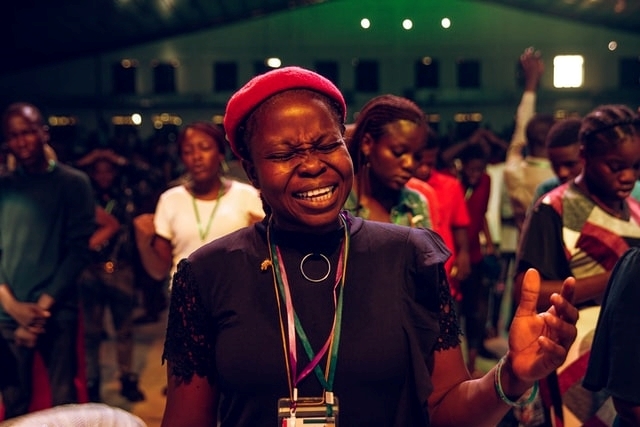 'Lord, in keeping with all your righteous acts, turn away your anger and your wrath from Jerusalem, your city, your holy hill. Our sins and the iniquities of our ancestors have made Jerusalem and your people an object of scorn to all those around us.' (v16) Daniel 9:15–16
We live in a world swamped with multiple 24/7 news feeds. That news is seldom good, or useful. What am I to do in the face of a severe earthquake or unprovoked attack on innocents? Information that I cannot process effectively and respond to with constructive action appears to me of little real value. I can empathise, but such empathy offers little comfort to the sufferer.
Scripture teaches that, 'The heart is deceitful above all things and beyond cure. Who can understand it?' (Jer. 17:9). My understanding of humanity's heart is as clearly revealed in Scripture. This state of the heart is perhaps why humanity is so often a source for bad news and is most certainly an explanation for inhumanity. We can make two key responses. The first is to work to ensure that our thoughts and actions reflect the character and nature of God.
This we discover through reading God's Word and walking alongside His people. The second is to ensure that we set aside a regular time to pray to God on behalf of a world in great need. Prayer is God's gift to us for turning the world the right way up. Living for Jesus means praying every day. Prayer is an irresistible, if invisible, a force for good.
We may feel – even see – little impact, yet Scripture assures us that prayer changes people's hearts, whilst holding back a vast tide of evil. A failure to pray will only compound the world's problems. Prayer is the Church's great gift to the welfare of humanity.
Related Scripture to Consider: Jer. 17:5–18; Psa. 14; Matt. 15:1–20; Eph. 6:10–20.
An Action to Take: Rather than clicking on a news channel, take those precious minutes to pray for God's mercy for a world in great need. Check a headline on your phone if you want a specific focus for your prayer, but then immediately pray.
A Prayer to Make: 'Lord, You know our world's woes. I pray for Your mercy and grace for all in need now. I also pray for Your people, however, they are struggling today. Amen.'
---
Photo by Adedotun Adegborioye on Unsplash