Latvia has officially recognised as genocide the slaughter of Armenians and other Christians by the Ottoman Empire.
The Baltic nation's parliament, known as the Seima, passed a resolution on 6 May condemning the massacre of a century ago by 58 votes to 11, with seven abstentions.
The resolution noted that Latvia "sees it as a duty to recognise and remember these crimes in order to prevent their recurrence".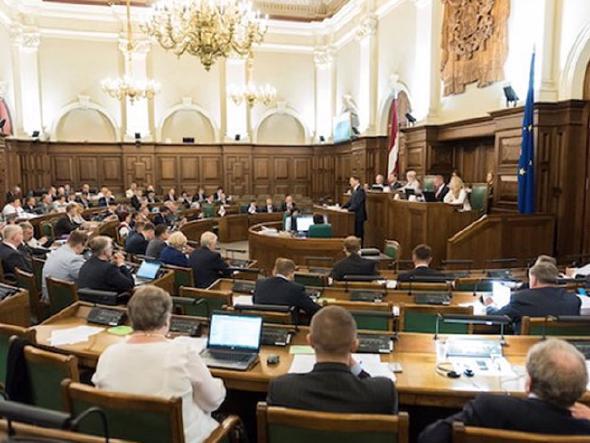 It called on the international community "to assess these historic events, to look to the future we want to build, without violence, intolerance, a future where human rights are respected, where everyone can be free, safe and secure".
Between 1893 and 1923, some 1.5 million Armenians were killed in the Ottoman Empire in a policy of extermination of Christian minorities. In addition some 2.25 million Assyrian, Greek and Syriac Christians were killed within Ottoman territories between 1914 and 1923, making a total of 3.75 million Christians killed.
Turkey swiftly condemned the Latvian Seima's resolution, describing it as a "futile attempt to rewrite history with political motives".
Jews have "moral duty to be tellers of truth", says community leader
However, the vote was welcomed by Armenia's Foreign Ministry as an important advancement of historical justice and truth. "The universal recognition of the Armenian Genocide is one of the most important guarantees for the security of the Armenian people in the region," it added.
The Seima's decision came only weeks after U.S. President Joe Biden became the first president of the United States to officially recognise the Armenian Genocide.
The Australian-Jewish community in Australia has stepped up pressure on the Australian and Israeli governments to recognise the genocide, with one leading Jewish leader saying it was "our moral duty as Jews and as supporters of Israel to be tellers of truth in matters such as these".
Barnabas Fund is running a petition calling on the governments of Australia, New Zealand and the UK to officially recognise the Armenian Genocide. Among the countries that officially recognise the Armenian Genocide are the USA, Chile, France, Germany and Russia. To sign our petition go to barnabasfund.org/armenian-genocide/
Dr Patrick Sookhdeo, International Director of Barnabas Fund, who wrote to President Biden in February 2021 urging him to officially recognise the genocide, also wrote to UK Prime Minister Boris Johnson in March asking the UK government to recognise the Armenian Genocide.
---
Related Countries
Armenia
---