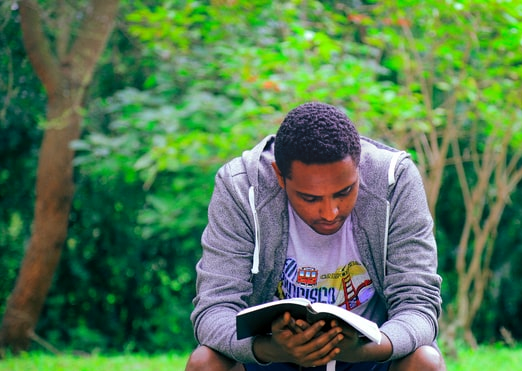 'All Scripture is God-breathed and is useful for teaching, rebuking, correcting and training in righteousness, so that the servant of God may be thoroughly equipped for every good work.' (vv16–17) 2 Timothy 3:10–17
The joy of Scripture is that it is the Word of God. Jesus, God's Word, is embedded in every verse of Scripture. The first disciples uncovered the New Testament truths from within the pages of the Old Testament from the prophets who faithfully recorded all God revealed to them and finally revealed in the incarnate Christ.
The Gospel writers found their testimony mirrored throughout the Old Testament. We are used to navigating Scripture by chapter and verse, but these are not God-inspired.
Chapters were first added in the thirteenth century, with verses completed in the sixteenth, for our convenience. Scripture reveals God's truth in each and every part – be it a chapter or just a few words.

I was struck by the first two words from a passage someone shared: 'After this…' I never heard what else was said, because I found God speaking to me from these two words for several weeks.
To read Scripture is to encounter God. There are many ways of using it. So long as these lead to lives devoted to and revealing the life of God then the Word has done its work.
Related Scripture to Consider: Rom. 15:1–6; Isa. 55:10–11; Heb. 4:12–16; Prov. 4.
An Action to Take: Take up the challenge of learning more from God's Word.
A Prayer to Make: 'Lord, help me to find You within Your Word and to live my life according to Your Word. Amen.'
---
Photo by Gift Habeshaw on Unsplash