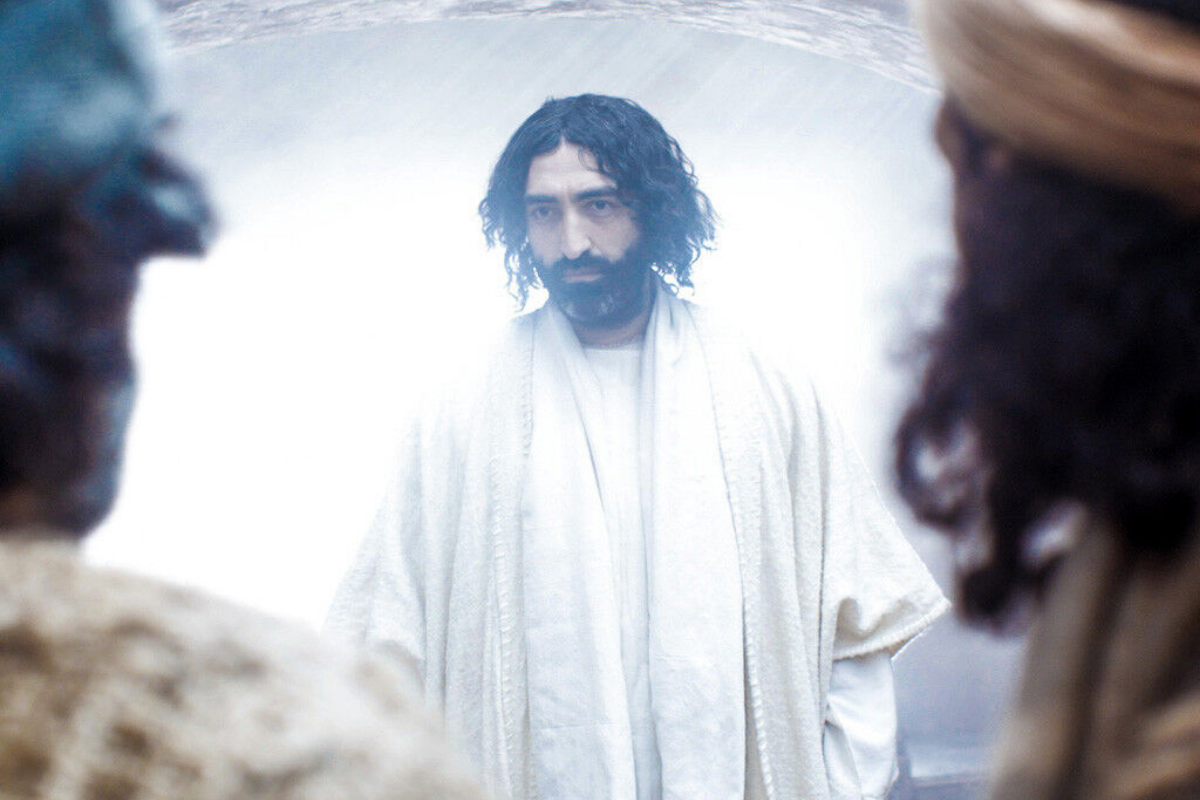 On the evening of that first day of the week, when the disciples were together, with the doors locked for fear of the Jewish leaders, Jesus came and stood among them and said, 'Peace be with you!' John 20:19
When confronted by our fear we often find comfort in the companionship of friends. We are made for relationships, and perhaps the hardest test to endure is being robbed of those we love and trust. Last October, having lived separated from her family for seven months, my mum succumbed to her 95 years and died. I am left wondering if normal visitation had been allowed whether she might have continued longer? For her sake, I don't regret her passing into her well-earned eternal rest.
Yet, as I gaze upon the most wonderful photograph of her smiling face, which I had the presence of mind to snap the last time I saw her fit and able the day before lockdown, I'm aware how I miss her. What if she craved my company through that long season of isolation? I am not alone here, for many endured such experiences, yet it reminds me of the importance of presence.
Here the disciples gather together, lock themselves away for fear of the authorities. They are, after all, Jesus' accomplices! And yet, now joined through their mutual fear, they encounter the risen Jesus. He immediately calms their fears by granting them God's peace. And here's the joy of living every day with Jesus. Not one of us can predict the future, yet we can always encounter the risen Christ just as those first disciples did. The same risen Christ is our companion today.
When I was allowed, only on very strict and limited conditions, to visit mum as she lay waiting for God's summon home, I held her hand and stroked her cheek whilst I prayed. I thanked her, encouraged her that all her family were well, and entrusted her to God's care. Alone together in that room, I knew our hearts were joined and the presence of God joined us. It was a holy moment, for Christ is risen to meet, greet and accompany us every step of our life.
Something to Consider: 'Jesus! the name that charms our fears, That bids our sorrows cease; 'Tis music in the sinner's ears, 'Tis life, and health, and peace.' Reflect on these words of Charles Wesley.
An Action to Take: Take your real fears to friends who can encourage you through prayer and together discover the peace of God that passes all understanding. Philippians 4:7
A Prayer to Make: 'Lord of peace, please give me peace at all times and in every way.'
---
www.LumoProject.com / LUMO Photo taken from www.freebibleimages.org