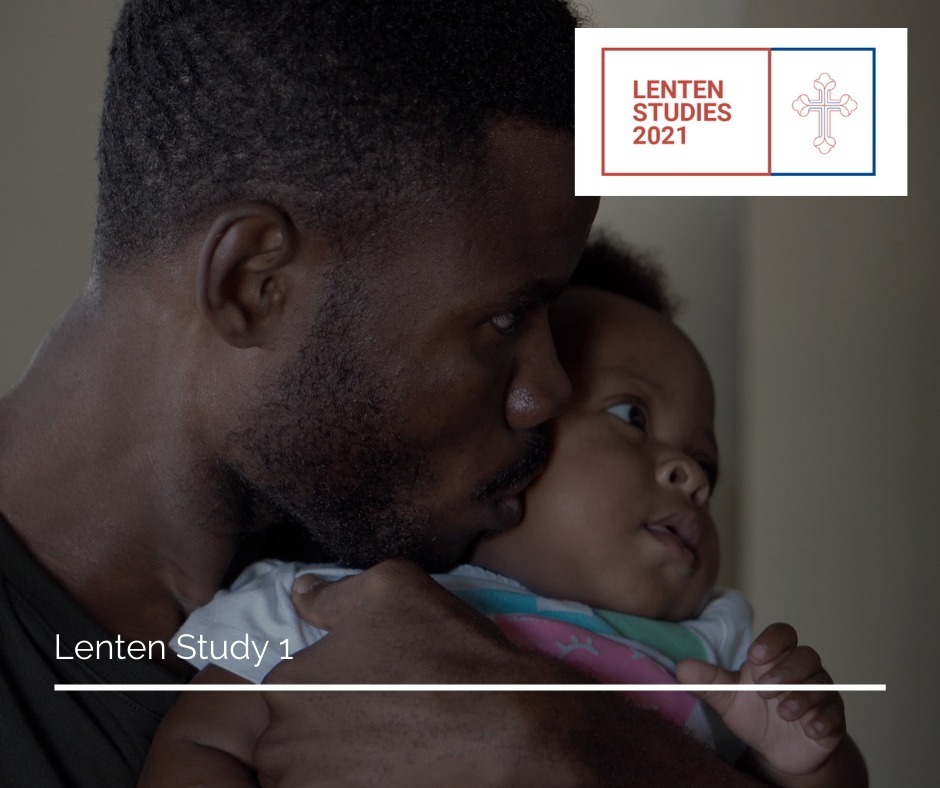 Our Father in heaven,
Who alone knows our brokenness and pain,
Who honours us by making us Your children
Equal members of Your family,
And gives us a new identity
As Your beloved chosen people
---
Bible passages for study: Psalm 103:13-22; 1 John 3:1-10
---
Psalm 103:13-22
13 As a father has compassion on his children,
so the Lord has compassion on those who fear him;
14 for he knows how we are formed,
he remembers that we are dust.
15 The life of mortals is like grass,
they flourish like a flower of the field;
16 the wind blows over it and it is gone,
and its place remembers it no more.
17 But from everlasting to everlasting
the Lord's love is with those who fear him,
and his righteousness with their children's children—
18 with those who keep his covenant
and remember to obey his precepts.
19 The Lord has established his throne in heaven,
and his kingdom rules over all.
20 Praise the Lord, you his angels,
you mighty ones who do his bidding, who obey his word.
21 Praise the Lord, all his heavenly hosts,
you his servants who do his will.
22 Praise the Lord, all his works
everywhere in his dominion.
Praise the Lord, my soul.
---
1 John 3:1-10
1 See what great love the Father has lavished on us, that we should be called children of God! And that is what we are! The reason the world does not know us is that it did not know him.
2 Dear friends, now we are children of God, and what we will be has not yet been made known. But we know that when Christ appears, we shall be like him, for we shall see him as he is.
3
All who have this hope in him purify themselves, just as he is pure.

4 Everyone who sins breaks the law; in fact, sin is lawlessness.
5 But you know that he appeared so that he might take away our sins. And in him is no sin.
6 No one who lives in him keeps on sinning. No one who continues to sin has either seen him or known him.

7 Dear children, do not let anyone lead you astray. The one who does what is right is righteous, just as he is righteous.
8 The one who does what is sinful is of the devil, because the devil has been sinning from the beginning. The reason the Son of God appeared was to destroy the devil's work.
9
No one who is born of God will continue to sin, because God's seed remains in them; they cannot go on sinning, because they have been born of God.
10 This is how we know who the children of God are and who the children of the devil are: Anyone who does not do what is right is not God's child, nor is anyone who does not love their brother and sister.
---
Notes:
1. This is a prayer that Jesus teaches his disciples. It is a prayer where he sets the pattern for how his disciples should approach God in prayer. He says to his disciples "in this manner pray". This is a pattern for the way his disciples should pray to God. What Jesus said here was not necessarily addressed to all human beings. We must note that the disciples of Jesus were ordinary working people.
They were not the rich, powerful and wealthy people. They struggled to make a living daily. They would be like the lower rungs of the ladder in our society. Though they would have prayed to God frequently, it would likely have been just as subjects pleading with a distant all powerful ruler. In asking his disciples to address God as Father, as he himself did, Jesus was enabling them to relate to God in a new and intimate way as a child speaking to a parent.
2. The opening statement is acknowledging a relationship. God is our Father – not "can be" or "will be" our Father. God as our Father created us in his unique image. Though we display brokenness, sin and pain, we are still his children. As individuals, families, communities, cultures and nations our daily experience is feeling separated and alienated from God. We are asked to address God as Father and recognise that, as Father, he knows our condition.
3. As Father, God knows that some of us are far more broken by the sin, injustice, selfishness and greed that dominate our societies. He knows the pain we bear and carry.
4. If God is our Father we are members of the family. We have the honour of belonging to God's family. At the heart of God's love for us is the honour he gives us to be his children. As parent he takes pride in us as those who belong to him and as those chosen by him to be his family.
5. In addressing God as Father, as he himself did, Jesus was making the disciples see that as members of God's family they enjoyed an equal status. In a world of asymmetrical relationships, of high and low status, Jesus stressed their status as equal members of God's family. Being members of the Father's family was the disciples' new identity. They were not just new disciples of Christ but new members of God's family and should see that as their primary identity.
---
Questions for reflection:
1. As faithful Jews what did the disciples know and understand about God as their Father and what was the new understanding of that relationship which Jesus brought to them?
2. What does the Bible say about the impact of knowing and relating to God as Father in our daily lives as individuals, family members and citizens?
---
---
---
---
---
---
---
---