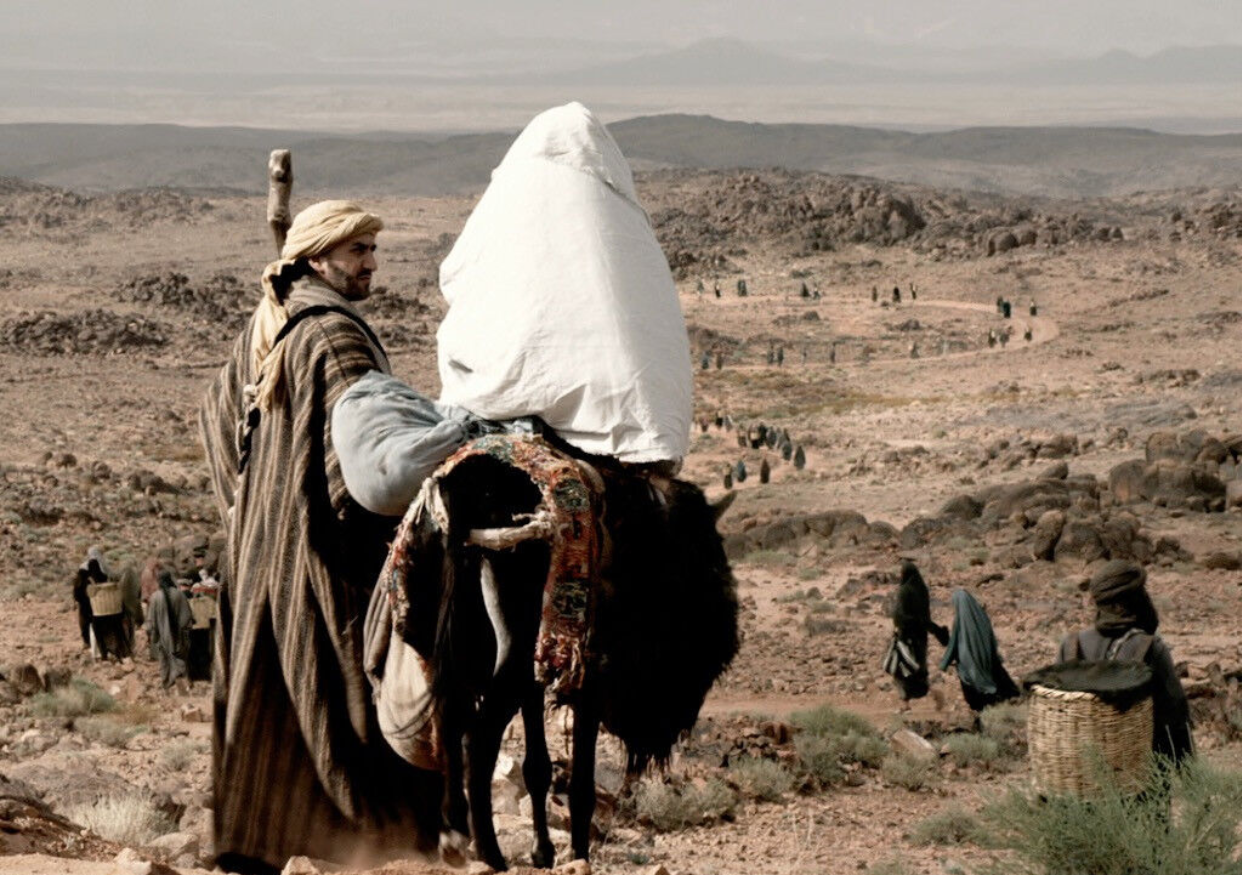 Matthew 1: 20 -22 "As he considered this, an angel of the Lord appeared to him in a dream. Joseph, son of David, the angel said, do not be afraid to take Mary as your wife. For the child within her was conceived by the Holy Spirit. Moreover, she will have a son, and you are to name him Jesus for he will save his people from their sins. All of this occurred to fulfil the Lord's message through his prophet: Look! The virgin will conceive a child! She will give birth to a son, and they will call him Immanuel which means 'God is with us."
However, John points out that there was some questioning regarding the birthplace of the Messiah. John 7: 40-43 – "On hearing his words, some of the people said, surely this man is the Prophet. Others said He is the Messiah. Still others asked, how could the Messiah come from Galilee? Does not Scripture say that the Messiah will come from David's descendants and from Bethlehem, the town where David lived? Thus, the people were divided because of Jesus."
Further to debate on the place of His birth, Hosea 11:1 brought another dimension. "When Israel was a child, I loved him, and out of Egypt, I called my son".
Matthew 2:13-15 confirms the fulfilment of this prophecy, while at the same time; he brought further clarity on the meaning of the last phrase, "out of Egypt I called my son". Matthew's confirmation of the fulfilment, "when they had gone, an angel of the Lord appeared to Joseph in a dream. Get up, he said, take the child and his mother and escape to Egypt. Stay there until I tell you, for Herod is going to search for the child to kill him. So, he got up, took the child and his mother during the night and left for Egypt, Where he stayed until the death of Herod. And so was fulfilled what the Lord had said through the prophet, "Out of Egypt I called my son."
Matthew gave us a further insight into the Messiah's place of birth. Although He was not born in Nazareth, it would have been difficult for the rabbis to make that distinction from their perspective and historical position.
Matthew 2:23 clarifies, "and he went and lived in a town called Nazareth. So was fulfilled what was said through the prophets, that he would be called a Nazarene". That He would be called a Nazarene, does not necessarily mean that he was born in Nazareth.
There are further prophetic statements concerning the Messiah, Numbers 24:17, "I see him, but not now; I behold him, but not near. A star will come out of Jacob; a sceptre will rise out of Israel. He will crush the foreheads of Moab, the skulls of all the people of Sheth".
Revelation 22:16 confirms the fulfilment of this prophecy "I, Jesus, have sent my angel to give you this testimony for the churches. I am the Root and the Offspring of David, and the bright Morning Star."
The prophet Isaiah gave us further insight into specific aspect of the Messiah, nature, works and person. He would be the Wonderful Counselor, Mighty God, Everlasting Father, and Prince of Peace.
Isaiah 9:6-7, "For to us a child is born, to us a son is given, and the government will be on his shoulders. Moreover, he will be called Wonderful Counsellor, Mighty God, Everlasting Father, and Prince of Peace. Of the greatness of his government and peace there will be no end. He will reign on David's throne and over his kingdom, establishing and upholding it with justice and righteousness from that time on and forever.
The zeal of the Lord Almighty will accomplish this".
The prophecies concerning the place of His birth may appear to be contradictory. With three apparent locations which can be easily mistaken and interpreted as a contradiction.
Today from our vantage position, we understand what really took place in those challenging moments for the Messiah and His parents. He was born in Bethlehem. Subsequent, to His birth, His parents were told by the angel to leave for Egypt with the child as Herod was seeking to kill Him. We are not told about the length of time they spent in Egypt, but following the death Herod, Joseph was told to take the child and mother to Nazareth, where Jesus grew up.
---
www.LumoProject.com / LUMO Photo taken from www.freebibleimages.org