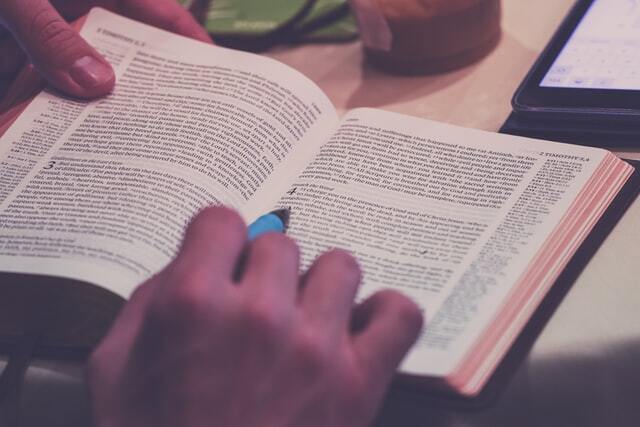 Luke reminds the readers to take time out to pray and work according to the Father's timetable and to apply God-given authority for God-given work.
They were astonished at His teaching, for His word possessed authority (4.32)
There is no end of books, conferences, seminars etc. offering instruction on how to minister in Christ's name. Some even claim to hold the key to success – as if the results depend upon us, not God!
Jesus gave surprisingly little ministry instruction to his disciples. He did not teach techniques. Instead, he seems to have dealt with every person and problem differently – individually and spontaneously, not according to some pre-prepared formula. There are no long prayers: a single command or rebuke is the norm.
There is an important lesson here. What impressed Jesus' audiences, including his opponents, and what frightened demons, was Jesus' authority. People marvelled not only at the degree of his authority, but also its source: where did he get it from? (22, 36). The demons didn't marvel; they knew – and trembled.
Consistent with this, when Jesus commissioned his disciples he did not give them a training manual, he imparted his own authority and Spirit to them (9.1; cf. n Matt 28.18 ff.; Jn 20.21 ff.; Acts 1.8). Those who applied what they thought were the right techniques, but without any God-given authority, found themselves powerless and humiliated (Acts 19.13-16).
Having thrown down the gauntlet in verse 21, Jesus now embarks on a devastating campaign of exorcisms, healings and preaching. What he had proclaimed in Nazareth, he now demonstrates in Capernaum. Satan is roundly defeated.
Amidst these extraordinary demonstrations of power and authority, Jesus' humanity and close dependence on his heavenly Father are made manifest (42). He needs to rest, to pray and to work to his Father's timetable, not that of the clamouring crowds. There is a point at which he must say no, and move on.
To ponder
Where do you see spiritual authority being exercised most strongly today? From whence does it come?
To pray
Lord God, I praise you that you are the source of all power and authority in heaven and on earth. Impart your authority to the leaders of the Church in this day, that they may minister in the power of your Spirit, advancing your kingdom. I ask it in Jesus' name. Amen.
---
Michael Hewat is currently serving as the Senior Minister at West Hamilton Community Church, New Zealand
Photo by Rod Long on Unsplash