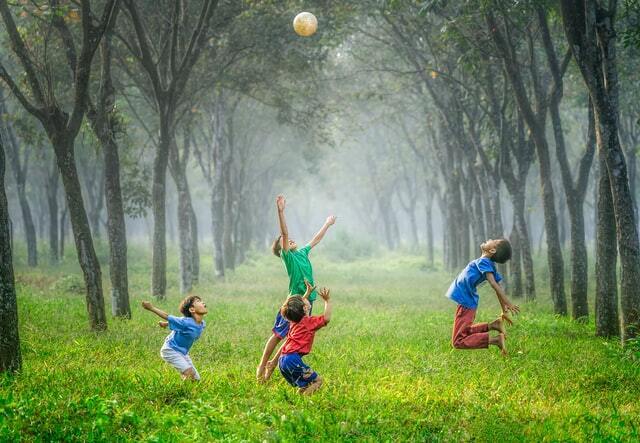 In the verses 1-7, Paul shares how those who are strong ought to bear with the weak, keeping the ultimate purpose in mind – to build them up in the faith (Rom. 15:2). So, the purpose here not to please others (as verse 2 might suggest), but fundamentally to please God. How can we say that?
Because in verse 16, we find Paul sharing the ultimate purpose of his ministry (=whole of his life, and ours) is that people may be brought as offerings acceptable to God 🡪 i.o.w. to please Him. So, Paul's purpose is to live a life that is fully centered around pleasing God by fulfilling His purposes. We are doubly assured about this way of understanding, because in the next verse (v.3), he offers the life of Christ as an example to follow. And no one has to teach us that Christ did not live to please humans, but the one who sent him, his Father in heaven.
Paul begins this case further on by saying that Christ lived in such a way so as to fulfil what was written in the books of the prophets 🡪 He lived for His Father's Agenda!
Isa. 11:10 – Gentiles will put their hope in Him 🡪 the Messiah 🡪 Jesus.
Now, due to this good news, Paul utters a benediction (in verse 13) for the Roman Christ-followers:
That they might be filled with more and more of God's joy and peace through continuing in the life of faith – which leads to a further growth in God's hope, effected by the power of the Holy Spirit.
Let us now turn to verses 14-22: LIFE LESSONS FROM PAUL'S LIFE
1. Paul's Calling & Identity (vv. 14-16): He shared the Gospel boldly. Why?
Verse 16(a) – Because He knew personally, the One whom he claimed to follow.
Damascus Road Encounter – He had an encounter with the resurrected Jesus, which not only enabled him to know that Jesus was the promised Messiah, but also that He was calling Paul to live his life henceforth as a slave of Christ.
I have two questions before you:
Did you have a personal encounter with Christ or are you simply following a set of good teachings from a religious book called the Bible?
Do you know that we are called to serve Christ's purpose, as His slaves? Have you reconciled with this identity and are you living as a slave of Christ?
LITMUS TEST of finding out if you are living as a 'slave of Christ': One of the ways you can know that God is at work in someone's life is if they stop thinking that everyone is here to serve me and start thinking that I am here to serve Christ. And, our Lord does not call us to do something that he himself had not done – He did not come to be served but to serve others and offer His life as a ransom for many (Mk. 10:45).
And in such a living also lies the secret of healthy relationships – if you think that someone (your children, your spouse, your students, your employees) is there to please you, then you are off the balance. And nobody will ever be able to please you adequately, because it will never be enough! Why is it so?
Because each and every one of us, whom God has created in his own image and likeness, are made to please God and not each other. And, people grow into healthy relationships when (their focus shifts from other humans) and join their lives together with a shared understanding and say, "Let us serve the Lord together."
This perspective protects us from developing narcissistic tendencies, which is a sure recipe of self-destruction. It also enables us to more effectively fulfill our responsibilities within our immediate families as well as in the community of God's people and the world at large. And as I serve other people as a slave of Christ, I serve them with a hope that one day, they too will surrender their lives to serve their God and Savior Jesus Christ.
2. Paul not only recognized his 'identity' as a slave, but he also knew what he was called to do 🡪 his part in His Master's Bigger Plans. v. 16(b):
You may say that Paul has a massive encounter, but I have not had any such encounter with Jesus Christ?? Well, let me share that Paul did not have the whole Bible in his hands. Now, we have been revealed the will of God for his Church
In 2 Peter 3:9, it is God's will that no one should perish, but that each one may repent and be saved through trust in Christ. That is why he has commissioned his disciples (not just the pastors, and evangelists) to "go" and preach the Gospel and to make disciples of all nations (Mt. 28:19-20).
How faithful have we been in fulfilling God's great commission?
God wants to reorient our priorities in order to align ourselves with His priorities. And one of the hardest things for a human being (this applies to disciples of Christ) is to give up our own plans, so that we may line up for the plans of God.
And sometimes, we may take up God's calling, but only half-heartedly.
3. Paul was not just simply fulfilling his duty, but rather fulfilling it with great excitement. v. 16(c):
Why do I say that? He worked at reinforcing his faith in Christ (and that of his listeners) by constantly exploring how the Old Testament scriptures are fulfilled in Jesus Christ 🡪 In other words, he aimed at understanding life as a whole from the lens of the Gospel event.
E.g., Paul's description of the Gentiles being presented as an offering to the Lord, is his reflection of Isa.66:18 in the light of the Gospel event. In this passage, God says that in the coming days, He would gather the people from all nations unto Himself.
Are you excited about being part of God's greater story that He is unfolding in this world?
4. Paul's Companion for Ministry V. 17(a):
Paul was working not by himself but in union with Christ, his Master –
He was not just working FOR Christ (His Master), but he was working WITH Christ. It reflected his deep intimate and ongoing personal relationship with Christ and dependence upon Him.
Let me ask you few questions:
Do you know about Christ or Do you know Christ?
Have you realised that your identity as a Christ-follower is to live as His bond-servant?
I shared about the Litmus test – Do you have a feeling that people should think about you and to serve you? If this is how you think, then remember that Lord Jesus did not come to serve himself or other human beings, but His Father.
Whose dream are you living for? Remember that like Paul, we are called by Christ for His purposes. Like Paul, you may not have been called to be an evangelist or a pastor, but let us remember that the primary calling for all those who belong to Christ is to live as His witness. How committed have we been to this calling?
How joyful and excited are you to live as a slave of Christ and to proclaim His Gospel?
Whom are you living your life with? Let us remember that we need to be with Jesus when we are alone and we need Jesus to be with Jesus, when we are with others. Why? Because Jesus is the fountain of life and He is also the foundation for every relationship that we share in this world.
Dr Vikas Ram is a Researcher based in Bangalore.
Photo by Robert Collins on Unsplash