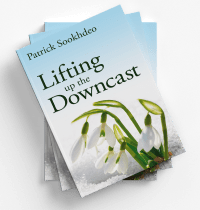 Lifting Up the Downcast
Barnabas Today Exclusive: Click to get your free Patrick Sookhdeo PDF book.
vghftydfg
It's easy to be overwhelmed by life's events. Advent reminds us that God brings hope into despair, light into darkness.
Read more
'Sing to him, sing praise to him; tell of all his wonderful acts.' (v9) 1 Chronicles 16:8–14 The challenge in all worship, from...