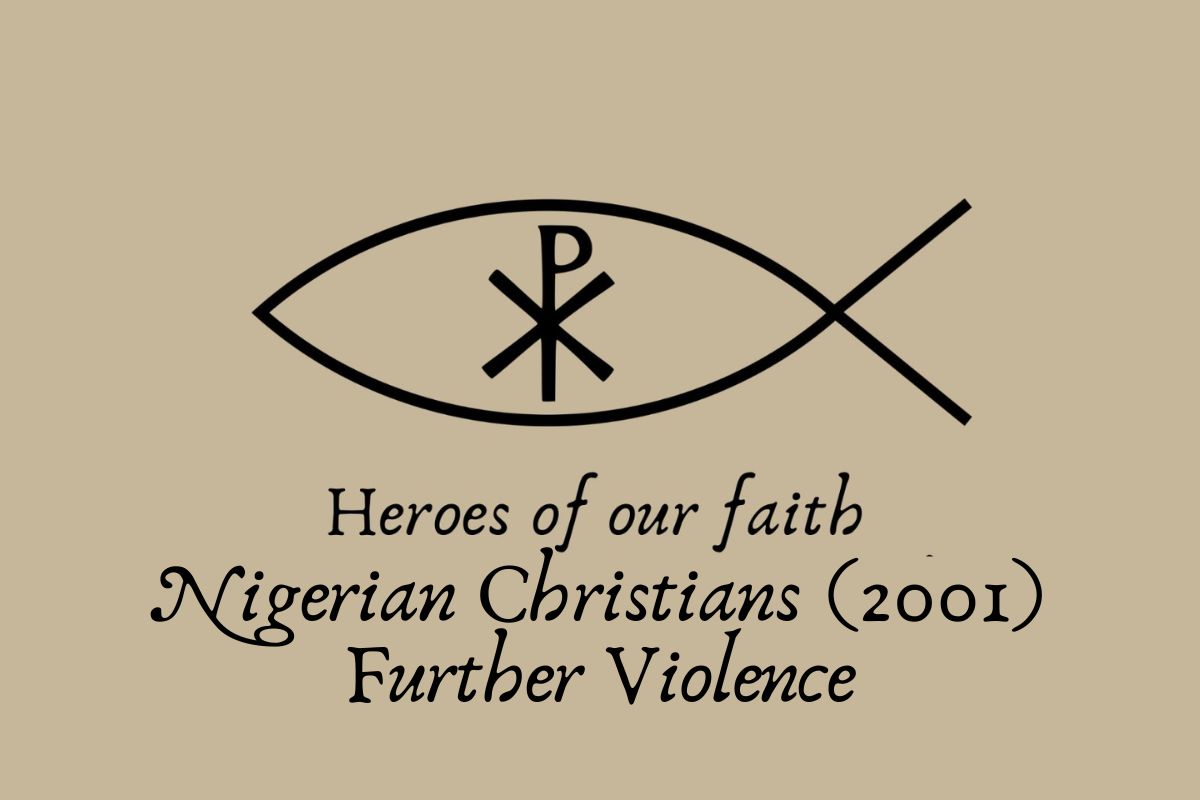 At least 150 people (many more according to local estimates) were killed in an outbreak of inter-communal violence in the city of Kaduna in Northern Nigeria, which began on 21 May 2001.
Thousands of people fled their homes as dozens of houses, churches and shops were burnt and militias barricaded several roads.
Christians were actively targeted and killed in cold blood. Among the victims were the Reverend Aniyo Bobai, Pastors Paul Chickira, David Maigari and Adamu Seko, and the Reverend Clement Ozi Bello.
The violence followed four days of similar religious violence in February that year, which left thousands dead and 80,000 refugees.
Those riots began when Muslims attacked a peaceful, if rowdy, Christian demonstration against moves to extend the scope of sharia in the Northern and Middle Belt states of Nigeria.
Relations between Muslims and Christians in the city had previously been relatively harmonious but remained tense after the attacks, which have sadly recurred over the ensuing years.
Draw your Church together, O God, into one great company of disciples, together following our Lord Jesus Christ into every walk of life, together serving him in his mission to the world, and together witnessing to his love on every continent and island.