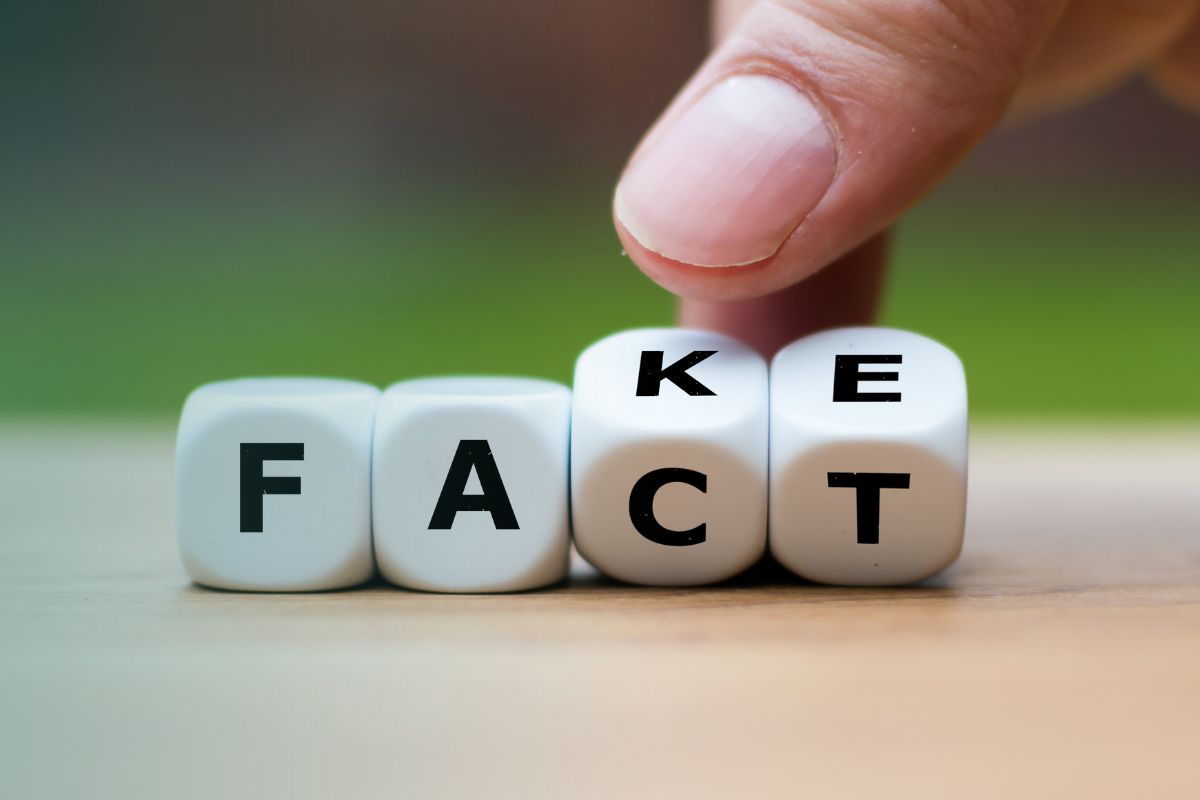 We live in intriguing times where information is abundant and easily accessible. Sifting through all the fake news, half-truths, and true lies every day can seem intimidating.
True lies are untrue statements that seem to be more true than they are. They are repeated so often that we don't question the lies they espouse. Here are a few examples,
'Fake it, till you make it'
'I, Me, and Myself'
'Do as I say, not as I do'
We can navigate through this world of noise with ease if we choose to view everything in the light of God's Word. Let us look at the aforementioned 'true lies' and see how Jesus responded to them.
The world exalts hypocrisy. Jesus modelled integrity.
One of Jesus' criticisms of the Pharisees is that they are like whitewashed tombs – they seem righteous to people but their hearts are far from it (Matthew 23:27-28). In other words, you cannot fake righteousness.
A good tree cannot produce bad fruit, and a bad tree cannot produce good fruit (Luke 6:43-45). Therefore, let us allow God to work in our hearts and change us from the inside out. By this, we will bear fruit that will stand the test of time (John 15:16).
The world promotes self-centeredness. Jesus modelled true love.
Jesus always gave ear to the oppressed, the marginalised, and the outcasts. He loved God and He loved us. He showed us the importance of a life that focuses on selflessness and not on self-preservation alone.
The desire to reflect this kind of unselfish love has to be in the heart of every disciple of Jesus. We bring true glory to God when our lives bear the fruit of love and unity (John 15: 8). May we seek to love God with everything that we are and love our neighbour as ourselves (Matthew 22:37-40).
The world celebrates pretension. Jesus modelled truth.
Jesus never asked His disciples to do something that He wasn't willing to do Himself. He taught 'servanthood' by washing His disciples' feet (John 13:1-17), 'obedience to God' by doing what He sees the Father do (John 5:19-20), and 'how to live at peace with everyone' by paying taxes (Matthew 17:24-27).
Therefore, as His disciples, we need to inculcate a culture of practising what we preach. Where there is integrity in our words and actions. We cannot judge others by their actions and judge ourselves by our intention.
Conclusion
In a world that is profiting from our attention, the fight is on for our hearts and minds. It might be easily swayed away sometimes but let us not forget what Paul says in Romans 12: 1-2,
"I urge you, brothers and sisters, in view of God's mercy, to offer your bodies as a living sacrifice, holy and pleasing to God—this is your true and proper worship. Do not conform to the pattern of this world, but be transformed by the renewing of your mind. Then you will be able to test and approve what God's will is—his good, pleasing and perfect will."