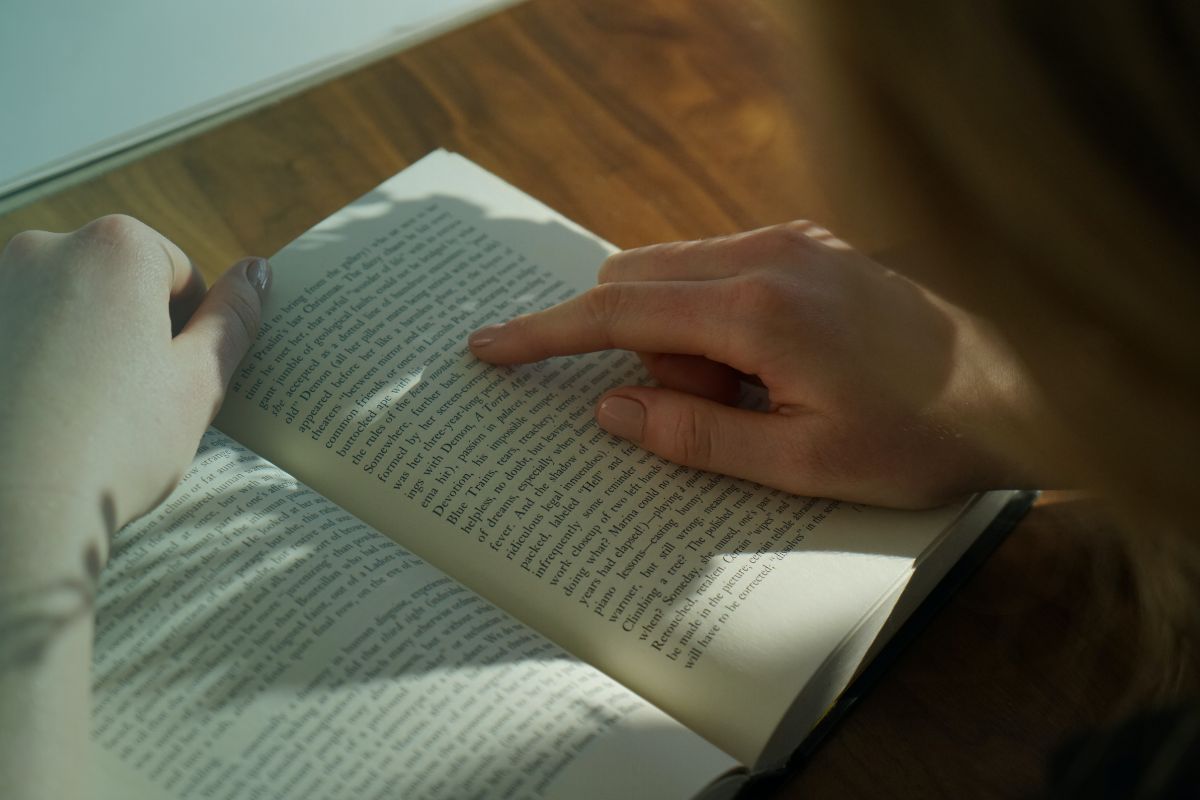 It has long been said that reading the bible, worship, prayer, and surrender are the four dimensions for a believer's spiritual growth. Yet, in our increasingly digital world, we often overlook the fifth dimension of spiritual growth and personal development – READING.
Let us explore the importance of growth as a disciple of Jesus, and how incorporating a regular habit of reading can help us grow.
Personal growth is necessary
In the parable of the Sower, Jesus talks about the four different groups of people that receive the Word of God. However, only those with a good and noble heart, bear fruit (Luke 8:15).
The passage also gives practical steps on how to grow. We have to hear the word and retain it, and then through our rigorous perseverance and consistent effort we bring a harvest of thirty, sixty, and a hundredfold. We see that the 'good soil' is active and not complacent.
Discipleship and personal growth can be significantly enhanced through reading. By reading books that focus on Christian discipleship, we can deepen our understanding of biblical principles and learn practical ways to apply them to our lives.
Developing a daily routine of reading spiritual books and devotionals can help us to 'retain' what we learn. We can learn valuable insights for our personal and spiritual growth from them.
Reading is Power
The more we grow as disciples of Jesus, the more we will understand our authority and power in Him. In Mark 4: 39, we see Jesus calming the storm and asking His disciples, "Do you still have no faith?" And, understandably the disciples ask one another, "Who is this? Even the wind and the waves obey him!"
We see that it is possible to be with Jesus every day and still be unaware of the fullness of our callings in our daily lives. When things don't go the way we hoped for, Faith is a powerful tool available to every disciple.
Romans 10:17 says, "…Faith comes from hearing the message, and the message is heard through the word about Christ." Yet again, we see how a daily habit of reading Christian literature can help us in our spiritual growth.
Reading 5 pages daily can lead us to finish a book in a month or two, and 8-10 books in a year. When we read Christian materials such as biography, devotional, church history, doctrine, and contemporary issues, we can gain a better understanding of the world and engage with it more effectively.
Reading is a powerful tool that can aid us in our discipleship and personal growth journeys. It can expand our knowledge, challenge our perspectives, and inspire us to take action towards becoming the person that God has called us to be.
The Beauty of growing closer to God
Oftentimes we are unaware of the beauty of being a disciple of Jesus. We see this in Mark 9 where Jesus was transfigured in front of three of His disciples – Peter, James, and John. They experienced the beauty of a closer walk with Jesus compared to the other disciples.
We need a thirst and a hunger for such intimacy with Jesus. These beautiful experiences are available to every disciple but only a few experience them. This is usually because we focus less on growing our relationship with Him and more on other less important matters.
One of the ways we can keep our longing for deeper things is through a consistent reading regime. It can build us up by increasing our desire for a deeper and closer walk with God. It can also help us see how others have experienced God's love in their personal lives.
Final Thoughts!
Only a growing disciple is a true disciple. Our growth as disciples of Jesus has to be constant and consistent. We cannot let our environment decide how deeply we are rooted in Him.
The resources available to us in our modern times, such as barnabastoday.com, serve as invaluable resources for the spiritual growth of Christians around the globe.
We also cannot neglect the time-tested habit of reading Christian material. By gaining new insights and learning from the experiences of others, we can make positive changes in our lives and become better versions of ourselves.
May this serve as an encouragement for you to devote yourself to a deeper walk with Jesus and to reflect on how you can inculcate a regular habit of reading.
---
This is part 5 of the series "Discipleship". Read also,
Discipleship in Practice: What Does It Look Like?
A Disciple's Journey: Denying Self and Embracing Christ