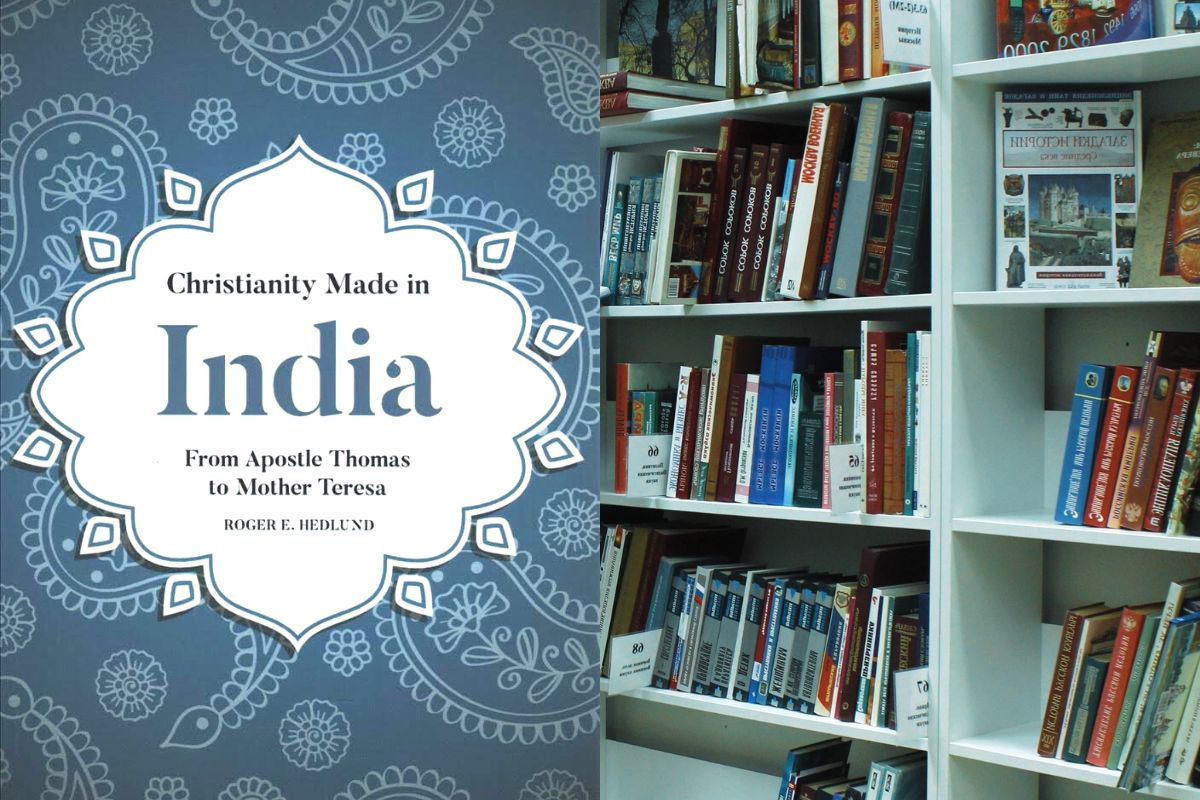 Hedlund E Roger, Christianity Made in India: From Apostle Thomas to Mother Theresa (Minneapolis: Fortress Press, 2017), 280pp.
---
Did you know Christianity in India existed even much before the arrival of the Christian faith in much of Europe? The Christian faith has been prominent in India since the Christian Era. Despite what some continue to allege, the existence of Christianity in India is found in its localised formats much before its introduction in the West.
Roger Hedlund makes a bold claim: Wherever the Gospel goes, it takes root in the local culture. Here are five reasons why this book is significant for contemporary discourse on the indigenous character of Indian Christianity.
Indian Christianity is indigenous.
Firstly, this book provides a window into two thousand years of indigenous Christianity in India. Professor Joshua Kalapati contends that this book enables the Christian community, as well as those right-thinking individuals, to explore and appreciate the rightful place of Christianity in the story of India over two millennia.
Indian Christianity is not a replication of Western Christianity.
Secondly, this book also challenges the claims from various quarters that Christianity in India is an alien transplant imposed by Colonialism. Roberto de Nobili, Bartolomeo Ziegenbalg and William Carey sparked the movement towards indigenous Indian Christianity. In fact, the indigenous effort presented a challenge to colonialism.
The Indian Church has made all efforts to be indigenous drawing expressions from local cultures and wider cultural backgrounds. Therefore, Indian Christianity is not necessarily a replication of European Christianity.
New Christian Movements have emerged in the Post independent era
Thirdly, this book helps us to examine the importance of new Christian movements that emerged in Independent India. There are numerous subaltern movements, Pentecostal as well as non-Pentecostal Movements. Hedlund contends, "Study of new Churches and movements is important because of the fresh insights to be gained, including folk movements within historic mainline Churches"
Indigenous Leadership provided the impetus for Indian Christianity.
Fourthly, it highlights that Indian Christianity has had great impetus through indigenous leadership. Hedlund points out, "Bible Translation played an important role in the emergence of the local Church and in training the local believers too". Surprisingly, indigenous leadership inspired many transformative movements within Indian Christianity.
An excellent Scholarly Resource
Finally, this book is rich in footnotes and bibliographies that delineate what God has been doing in India for the past two thousand years. Frykengberg writes, " this book delves into the intricacies of cultural hybridity that not only defines 'Indianness' itself but also various manifestations of Christianity in India". And therefore, it has become an excellent resource for students of Christianity as well as Scholars.
Christianity Made in India provides an overview of indigenous expressions of Christianity in India from the time of St. Thomas to Mother Theresa, spanning twenty centuries.
Roger Hedlund lived and served in India for four decades, documenting its diversity, growth and challenges. He is the director emeritus of the Mylapore Institute for Indigenous Studies. Joshua Kalapati writes, "Hedlund is eminently suited to tell the story of Christianity in India".